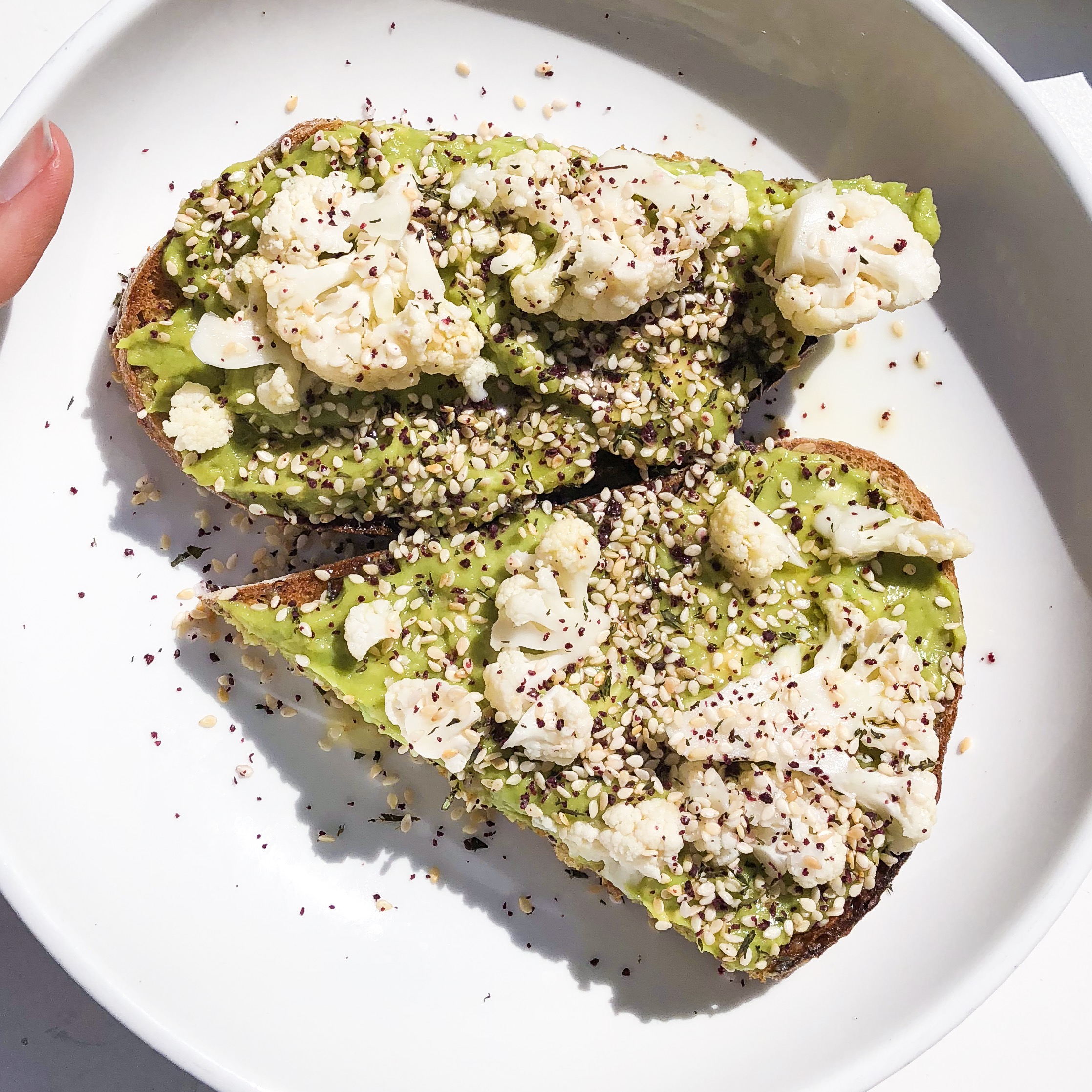 Anyone striving to eat less meat can probably relate to going out to eat with friends and french fries being the only vegan option on the menu. Luckily, with more and more people removing meat from their diets, restaurants are beginning to offer more vegan options! Here are 10 local places to get a killer vegan meal.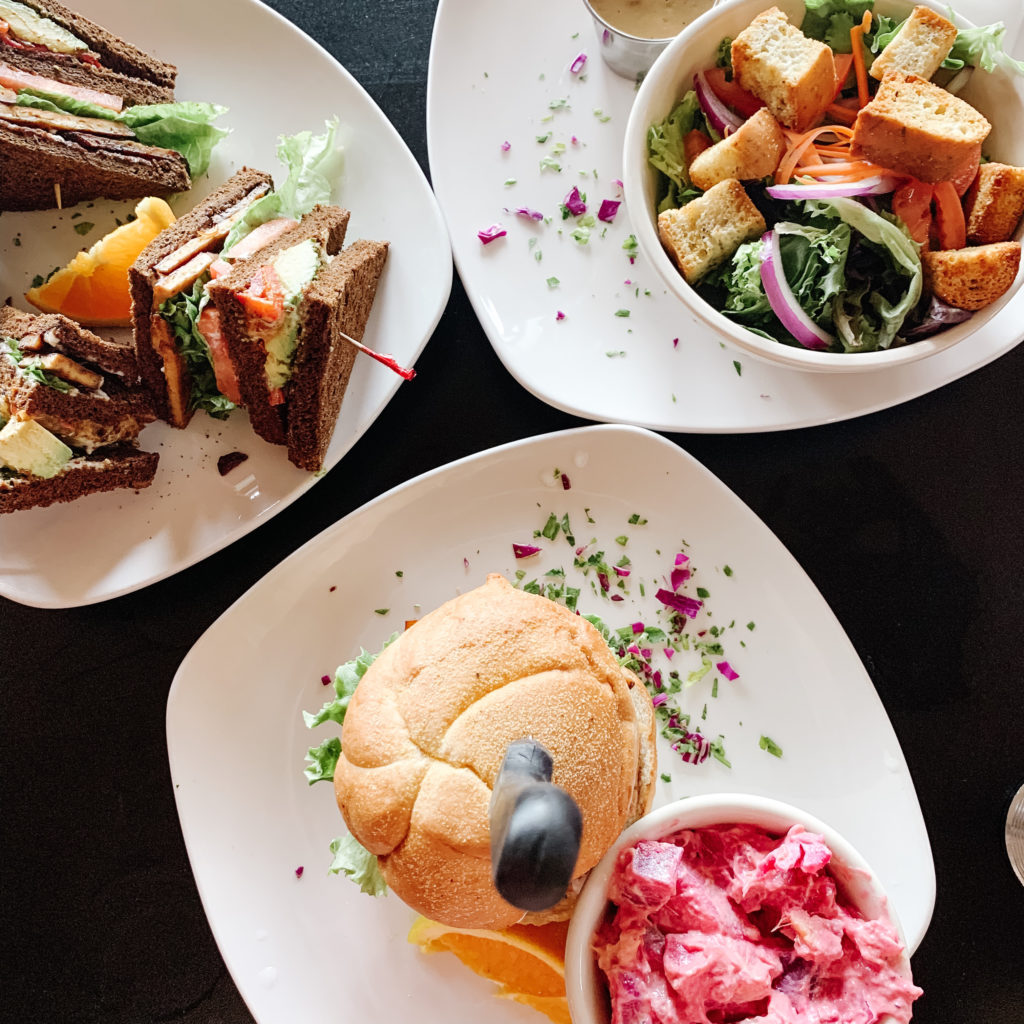 Where: 610 E Wright St, Pensacola
Hours: Tuesday through Saturday from 10AM-10PM and Sunday from 11AM-2PM
Suggested Dishes: Marshmallow Iced Latte with Oat Milk, Buddha Burger, and the Billie Club
End of the Line Cafe is one of the only restaurants in the area that are dedicated to being 100% Vegan. Their menu changes daily, which ensures that you always have new, fresh options! They also have awesome drink options including iced coffee, kombucha, beer, and more! They usually post their daily menu on their Facebook page.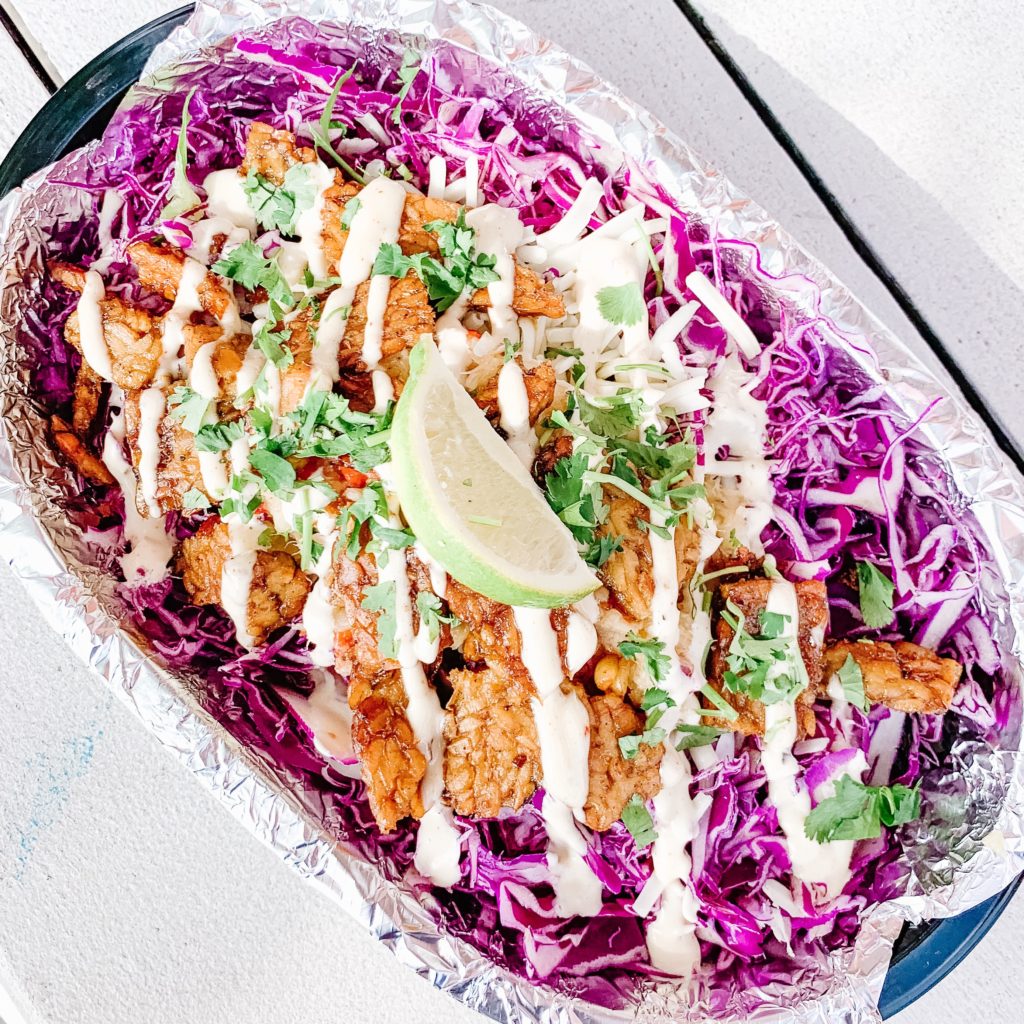 Where: 201 Miracle Strip Pkwy SE B, Fort Walton Beach
Hours: Monday through Thursday from 11AM-9PM, Friday and Saturday from 11AM-10PM, and Sunday from 11AM-3PM
Suggested Dishes: Any of the options with tempeh as the protein are delicious! The Baja Tempeh Taco Salad with no dairy is a great option.
Burrito del Sol is a great place to stop for a quick meal, but their simple menu also makes it very easy to get a great vegan meal! They serve tempeh as one of their protein options and it is seasoned so well. You can order any of the items with tempeh and no dairy and you'll be set with a easy, delicious, vegan meal!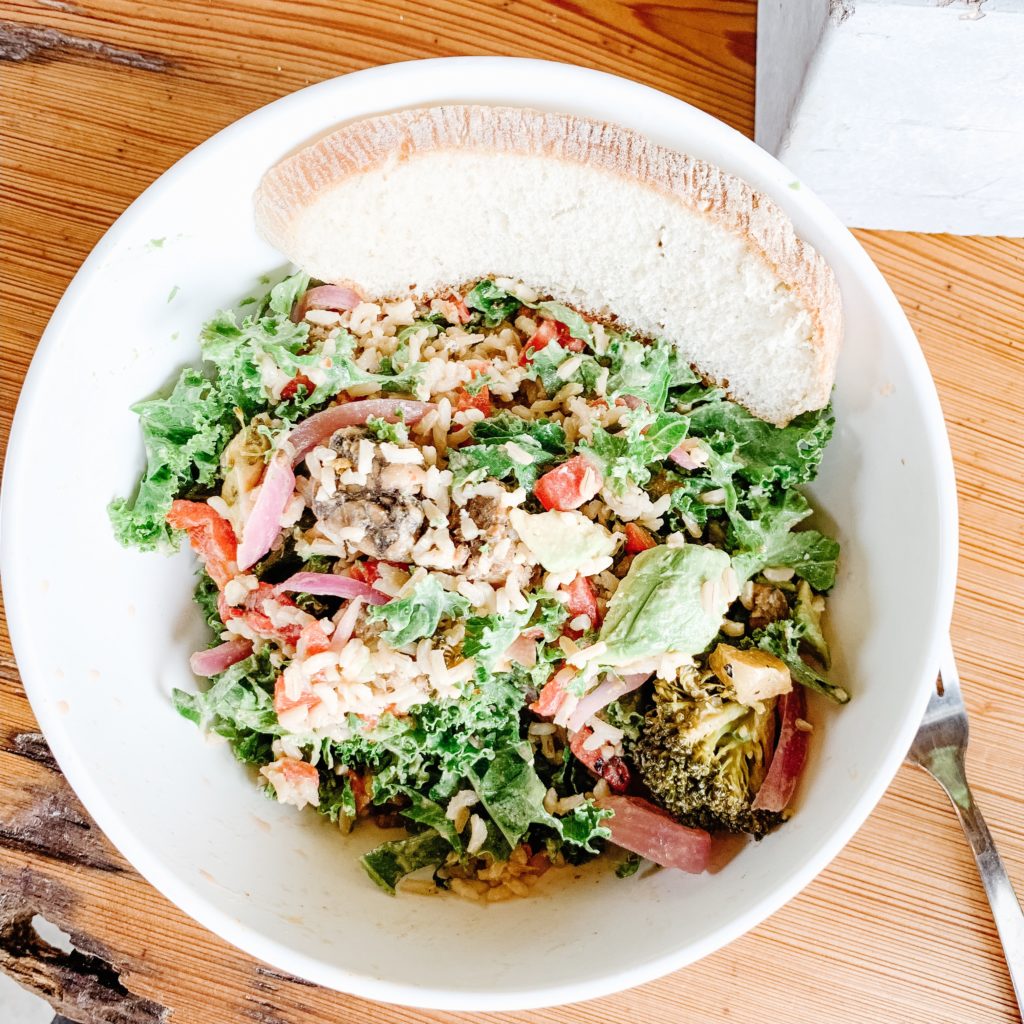 Where: 4463 Commons Dr W #10a, Destin (They also have a location in Grand Boulevard!)
Hours: 8AM to 9PM seven days a week!
Suggested Dish: Build your own bowl with kale and brown rice as the base, tempeh, avocado, roasted onions, roasted red peppers, and spicy broccoli, topped with cashew dressing!
Everkrisp is a fantastic place when you're craving a salad and they make it very simple to get a tasty vegan dish! Their dressings are all marked on the menu if they're vegan and they have a great selection of vegan ingredients to top your salad with. Top it off with a slice of fresh rosemary bread and a kombucha from Noli South and you've got a super tasty lunch!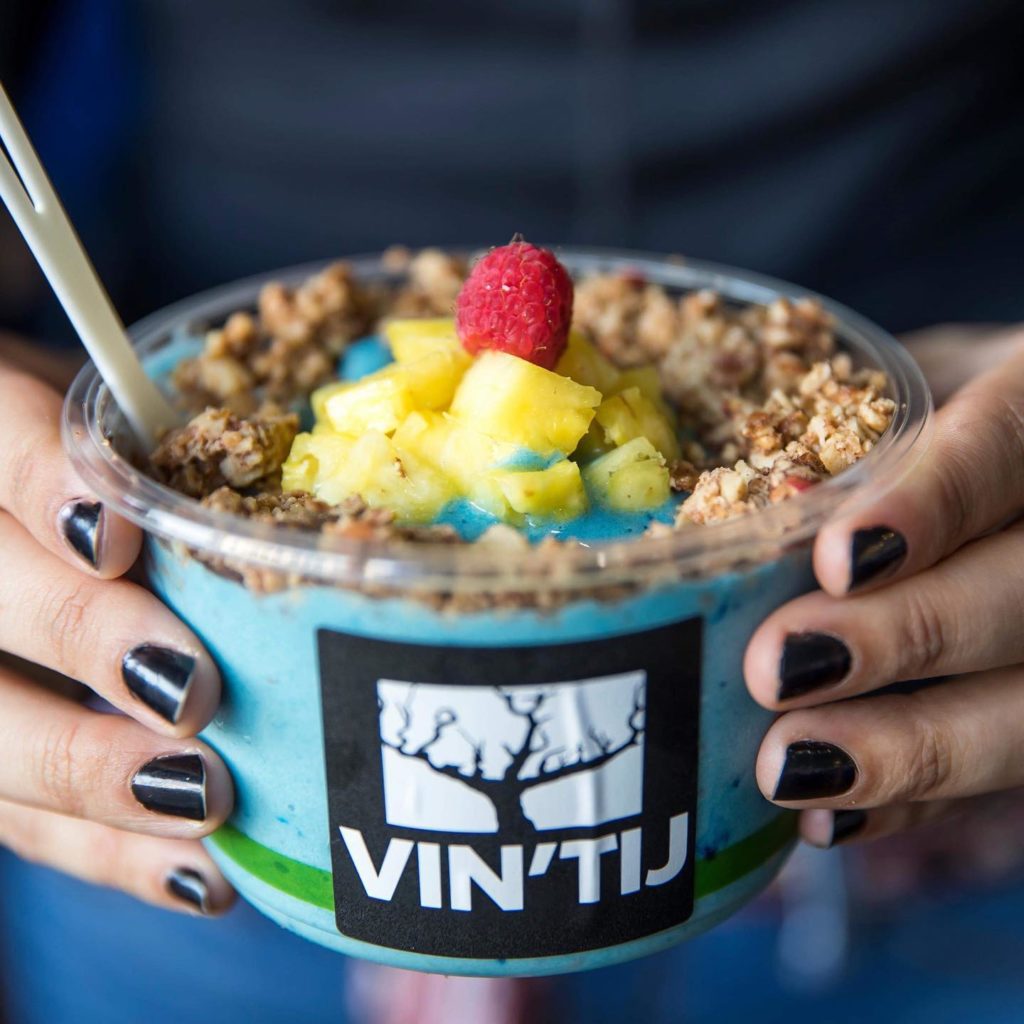 Where: 500 Grand Blvd, Miramar Beach
Hours: Monday through Friday from 11AM-9PM, Saturday and Sunday from 9AM-9PM
Suggested Dishes: The Blue Mermaid Bowl (with E3 Live Blue Majik Spirulina topped with House-Made All Nut Sprouted Granola) and the Vegan Lucky Bowl
Vin'tij Food and Wine is located at Grand Boulevard in Miramar Beach. It has a great vibe, fresh delicious food, and a great wine list! This is a great place to go for both meat eaters and vegans. Vegan and gluten free options are noted on their menu!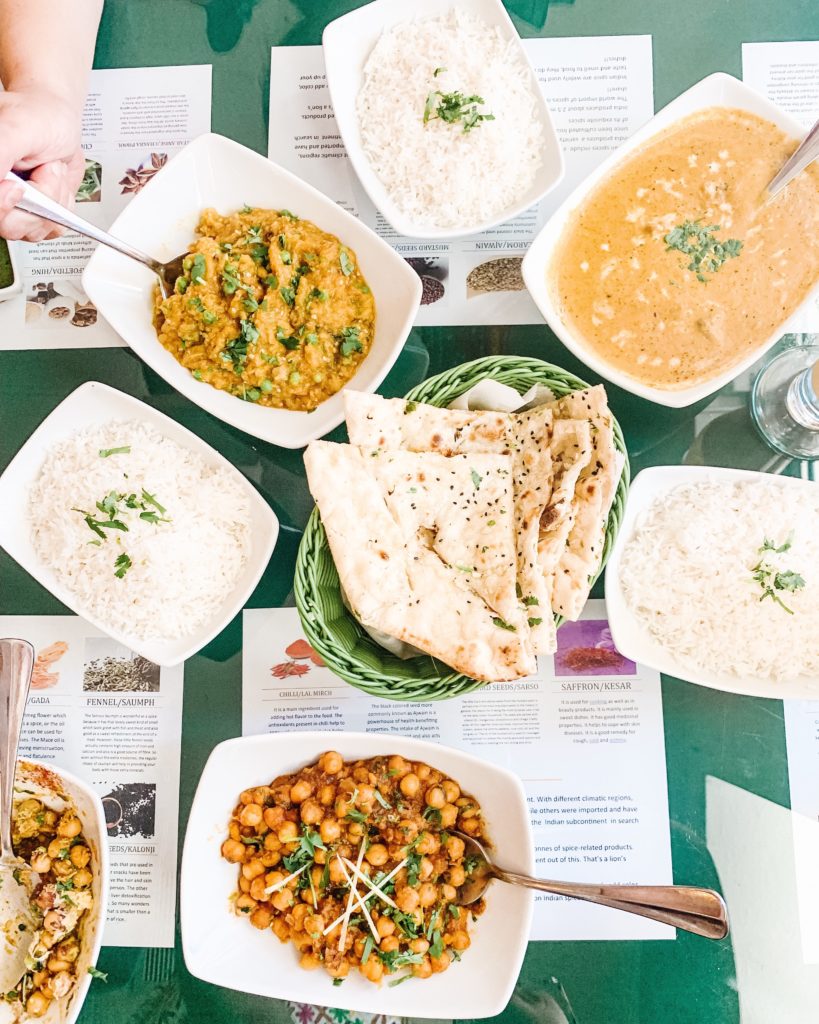 Where: 280 Eglin Pkwy NE, Fort Walton Beach
Hours: Tuesday through Saturday from 11AM-2:30PM and 5PM-10PM, Sunday from 11AM-3PM and 5PM-9PM
Suggested Dishes: Pindi Chole (Chickpeas cooked in an onion-tomato gravy prepared Punjab style), Dum Aloo Gobi (Potato and cauliflower simmered in an onion tomato sauce), and Eggplant Bharta (Grilled chopped eggplant cooked with green peas, onion tomato sauce, and Indian spices).
Holy Indian Cuisine recently opened in Fort Walton Beach. We got the inside scoop right before they opened and I must say they are a great option, especially for those that want a hearty vegan meal. Indian dishes are cooked with so many decadent spices that you won't even notice you are eating a vegan meal. Everything is noted on the menu as to whether it's gluten free, vegan, etc. It makes it very easy to find something to eat without having to ask for substitutions!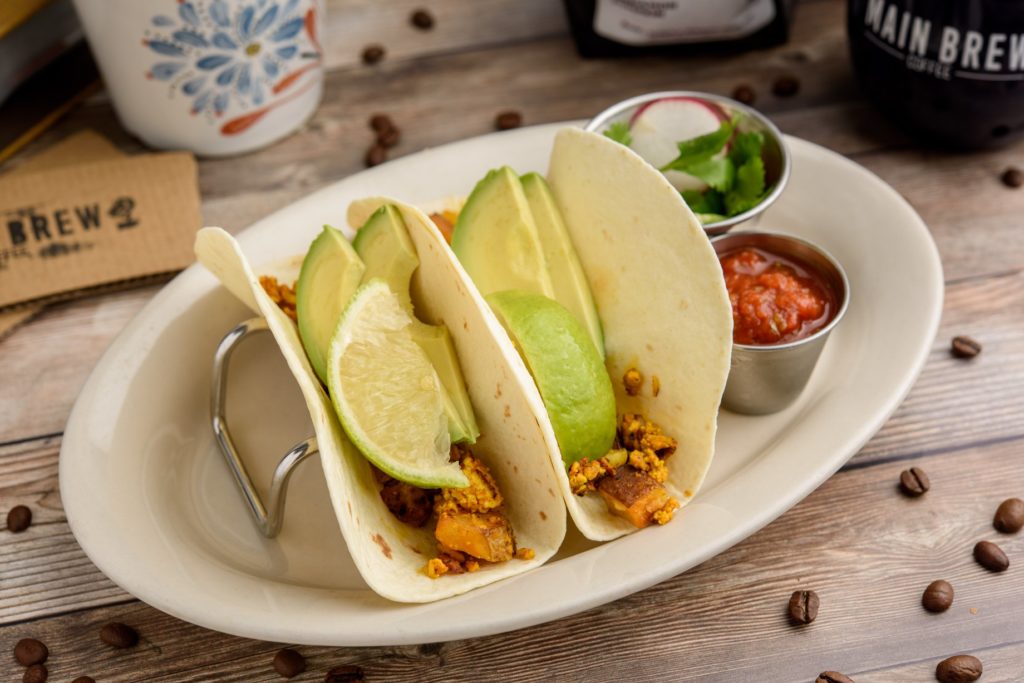 Where: 661 Beal Pkwy NW Fort Walton Beach
Hours: Monday through Friday from 6AM-5PM and Saturday from 7AM-5PM
Suggested Dish: Vegan Tacos and Snowflake Crunch Cold Brew with Almond Milk
Main Brew in Fort Walton Beach has an amazing selection of coffee and is a great place to get a local cup of joe, but did you know they also have killer vegan breakfast tacos? Next time you want to go out for breakfast, consider stopping by Main Brew for a delicious coffee and vegan breakfast tacos!
Other Favorites:
---
There you have it, friends! Hopefully these 10 spots to find a great vegan meal will help you whether you're looking for a spot for yourself or a friend.
Where's your favorite place to get a delicious vegan meal?