The Okaloosa Public Arts (OPA) has recently embarked on an exciting project to place 20 herons scattered throughout the county.
The project involves painting pre-fabricated 5-foot tall three-dimensional fiberglass herons with one-of-a-kind designs that will be installed in various locations around Okaloosa County with the help of the county.
The goal of this project is to raise awareness of the arts in the community and to showcase the talents of local artists. After a thorough review process, the OPA narrowed down all the entries and finally chose the final 20 designs. The selection process was no small undertaking and the OPA is very appreciative of the talent and unique designs of the artists who submitted their ideas.
The herons are now completed and in the process of being clear coated and prepared for final installation. A map of locations will be released soon.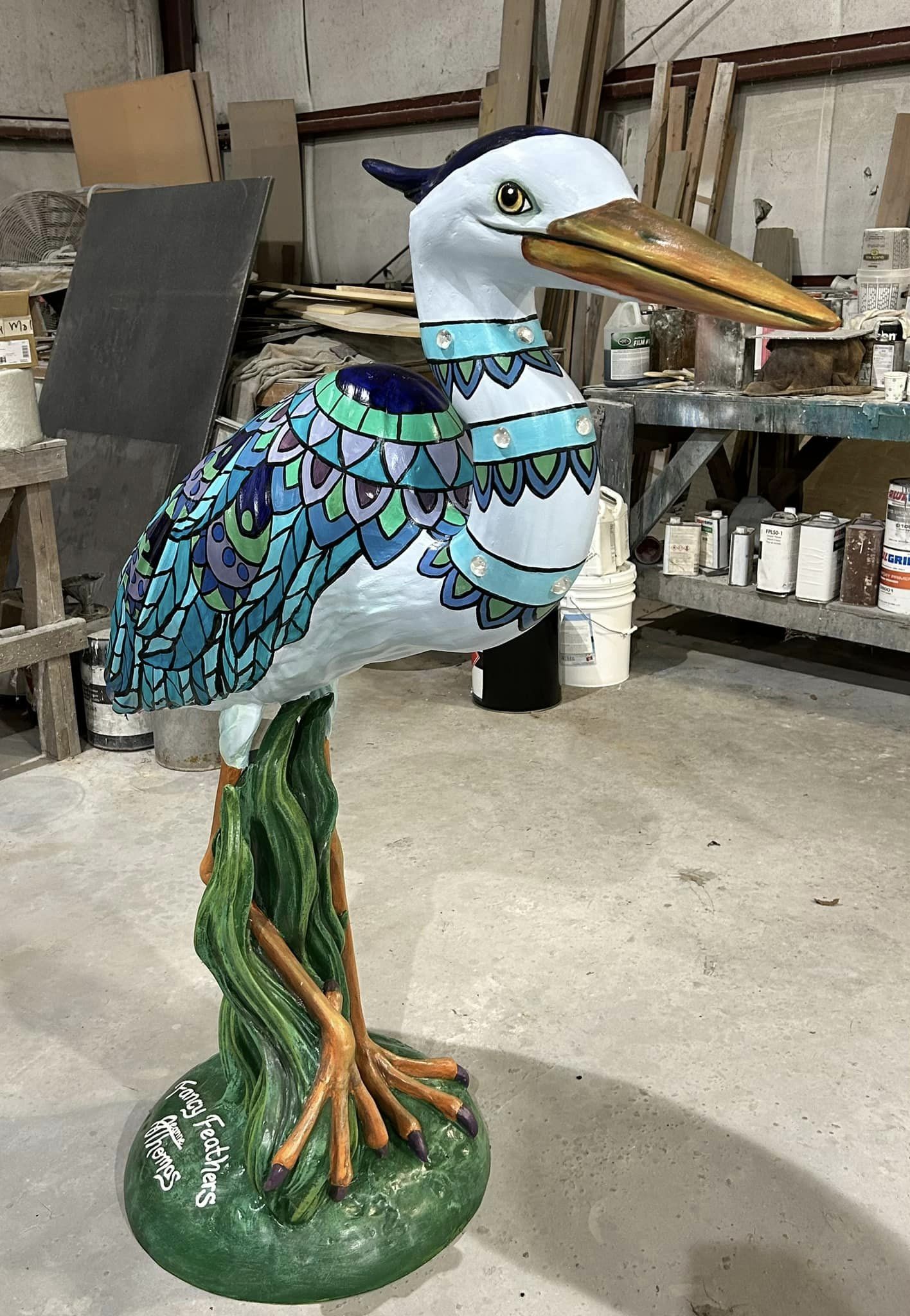 The OPA is also planning to host a reception on February 1st at 5pm at the Okaloosa County Administrative Building in Shalimar to unveil the herons. The community is invited to come out and celebrate the arts in Okaloosa County.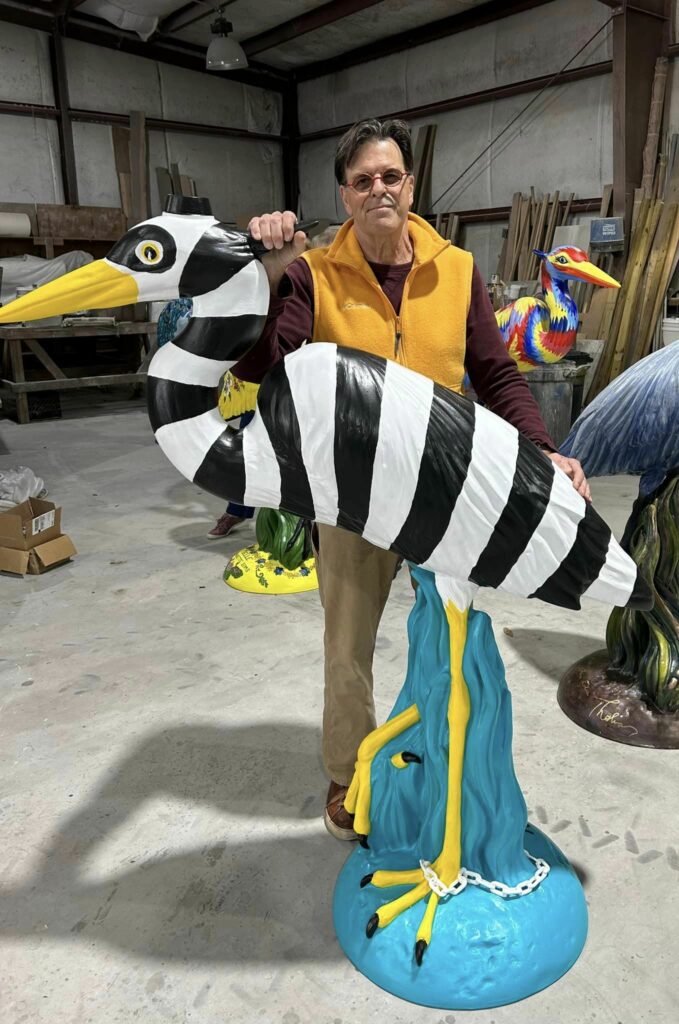 The 20 artists chosen for the project are:
Bernadette Sims
Toni Dineen
Rick Otoupalik
Thalia Newton and Pam Folse
Alanna Grayce Campbell
Alexandra Sharp
Arthur Jenkins
Becky Brice Nash
Dori Lewman
Helen Harris
Jeanne Thomas
Joy Harris
Lexy Adams
Pat Z. Roberts
Patricia Basque
Sharon LaPine
Daria Knapp
Ruta
Anne Johnston
Sheila Mahony