Do you ever find yourself searching Google for things to do with your kids, only to find answers like "take them to the beach!" or suggestions for activities that cost an arm and a leg?
And let's be real, you can only walk around Target with your kids so many times before the workers start to recognize you. While I don't have kids myself, I have been a nanny for the last five years and there was one week I legitimately took the kids to Destin Target five times in one week.
That being said, I know how hard it can be to find things to keep you busy and out of the house with your little ones, so I put together a list of six affordable and fun things to do from Sandestin to Pensacola!
While it's great to have fun and exciting activities to do, remember that magic can be created in the most simple circumstances. Those might be the very memories your kids hold onto the most!
Surge Trampoline Park Toddler Hour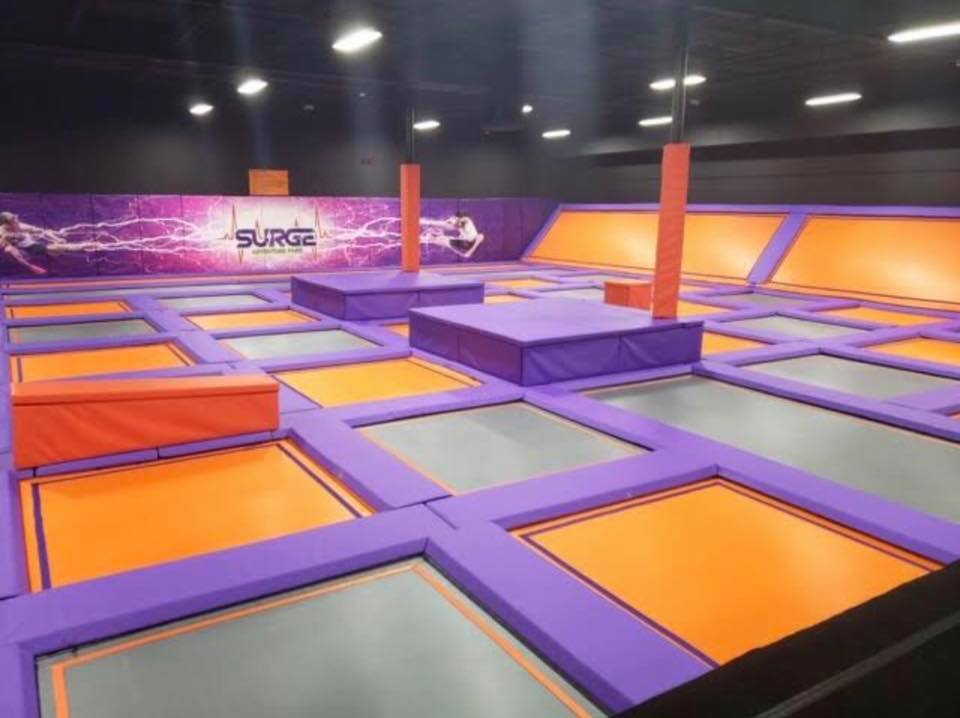 I'm sure most of us have heard of Surge Trampoline Park in Fort Walton Beach, but did you know they have a discounted toddler hour on weekdays?
That's right, Tuesday-Friday from 11AM-1PM, kids under 6 get to jump for $7.99 and an additional $2 for the accompanying adult. This would be a perfect solution for your little one to burn some energy on a rainy day!
Take a trip to the Library
Many of you may already do this with your little ones, but if not, adding a weekly or biweekly trip to the library can be a really fun task to add to your family routine!
Library cards are free and your kids can check out several books at a time. The Fort Walton Beach library offers a story time for babies and toddlers on Mondays and Thursdays. Additionally, they have two fun events scheduled for January, including a Lego Day and Dragon Storytime!
Check your town library's website and Facebook page for other events and story-times to keep things fresh!
Have an Adventure at Baytowne Wharf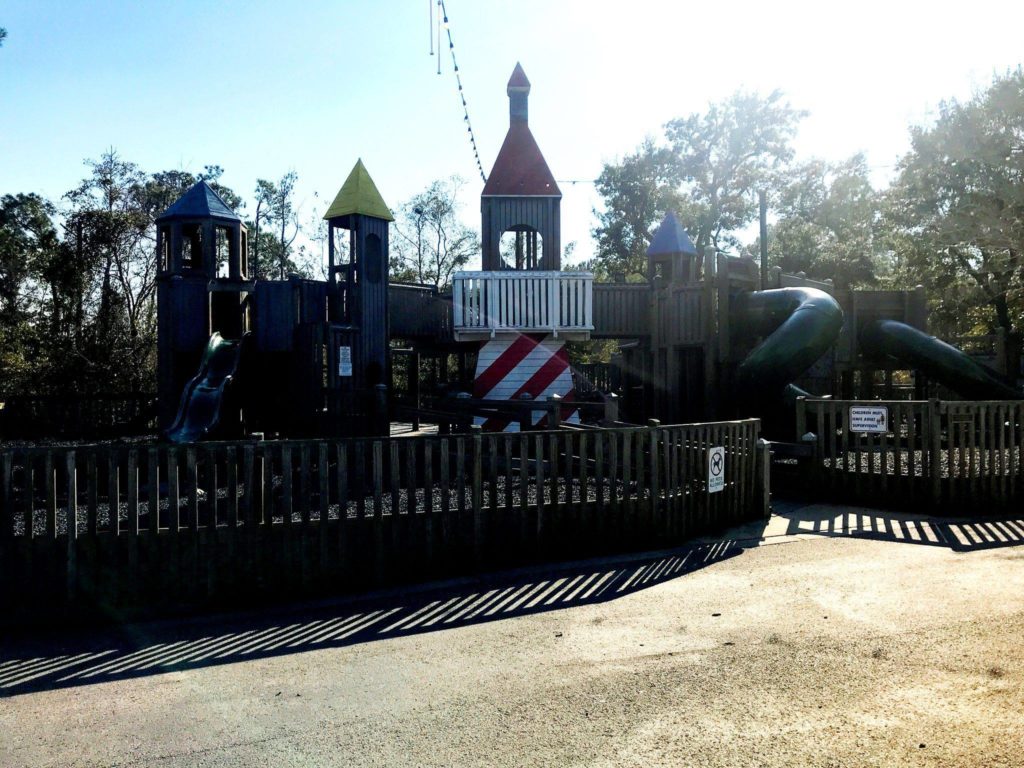 The Village of Baytowne Wharf is the perfect spot to have a daytime adventure with your kiddos! We all know a day in Baytowne Wharf can easily get expensive, but if you do things right, you could give your kids a super fun day out at little to no cost to you!
Before you head out, pack a picnic lunch. There should be plenty of places to sit down and enjoy your picnic when your kids get hungry.
Start the day with fun at the playground before adventuring to the treehouse. You can find the treehouse if you follow the boardwalk between Baytowne Wharf and the Marina.
There are plenty of fun things to walk around and look at before you finish the day with an ice cream cone at Moo La La Ice Cream and Desserts located right next to the playground.
Saturday Home Depot Workshops
The first Saturday of the month, the Fort Walton Beach and Destin Home Depots offer FREE workshops for kids! Not only will they get to make a craft to take home, they will also receive an apron, a certificate of completion, and a commemorative pin.
January's activity is a whiteboard and easel, while February's will be a cute heart shaped candy box for Valentines Day! You can register your kids on the Home Depot website to participate in these workshops on the first Saturday of the month from 9AM-12PM.
Take a Day Trip to the Naval Aviation Museum in Pensacola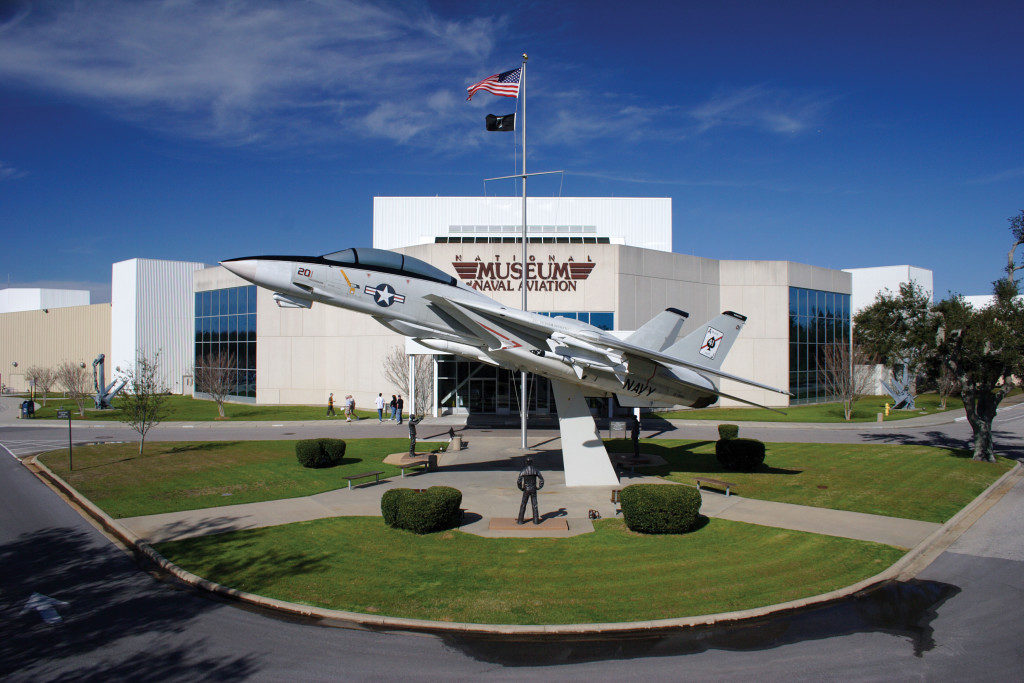 If you haven't taken your kids to the Naval Aviation Museum in Pensacola, you absolutely should! While it may be a bit of a drive for some of us, I included it because admission is free and it was one of my favorite things to do as a kid.
We didn't go very often, but I remember begging my parents to take me because I thought it was SO cool (and it still is!). Pack a picnic lunch to take and your only expense for the day will be gas to get there. If you don't have a military ID, you will need to enter (and exit) through the Naval Air Station Pensacola West Gate, located at 1878 S Blue Angel Pkwy.
The museum offers several exhibits and simulators, as well as a kiddie play area for children under 5. If you're taking a day trip to Pensacola, Fort Pickens is also a fun place to check out and if you DO have a military ID, you can get parking for free.
Rainforest Black Light Golf and Arcade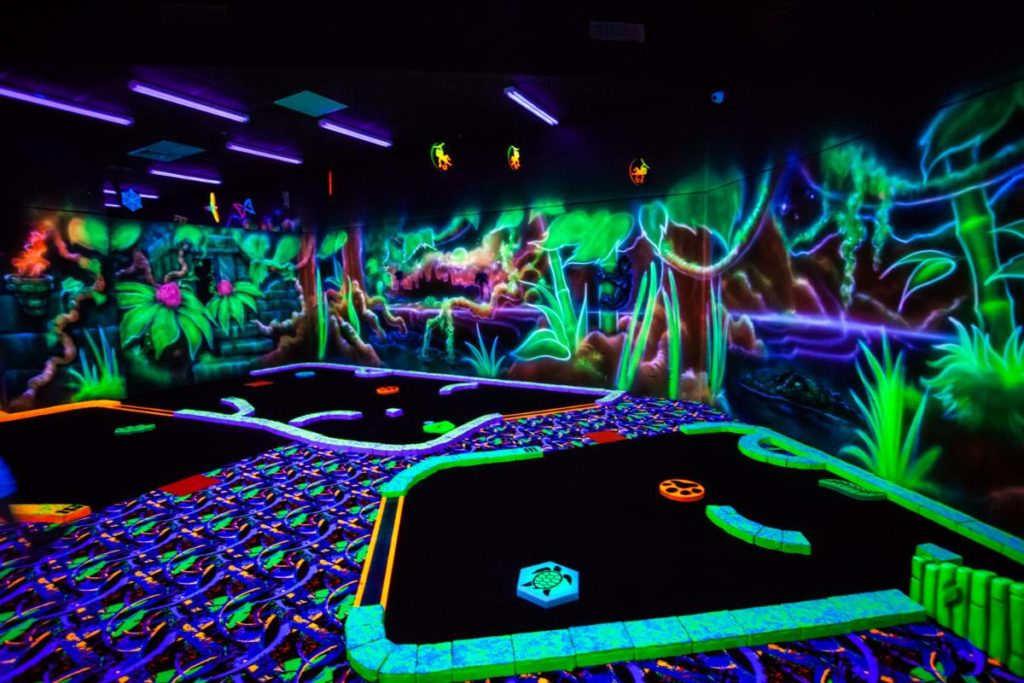 Rainforest Black Light Golf and Arcade is a fun new addition to our local family friendly activities. On top of the awesome black light golf course, they also offer a "pay one price" arcade area!
The entire facility was designed to be wheelchair and stroller friendly. Kids under 4 are free and they offer a military discount as well! It's the perfect activity for a rainy or super hot day.
---
It's no secret kids can get a little crazy when they're kept in the house for too long. So, I hope these fun ideas will help you and your kids fend off the cabin fever, especially during the non-beachy weather!
What is your favorite outing to take your kids on and what activities do you wish we had in the area?