Construction has been taking place for several weeks now along Marc Smith Blvd. in the City of Niceville, leading many to question what is being built.
Well, an ALDI grocery store is coming to Niceville, FL.
The 20,442 sqft. store will be located at 1030 E John Sims Pkwy. That's the vacant 2.07-acre lot located between Wendy's and Jim 'N Nick's BBQ.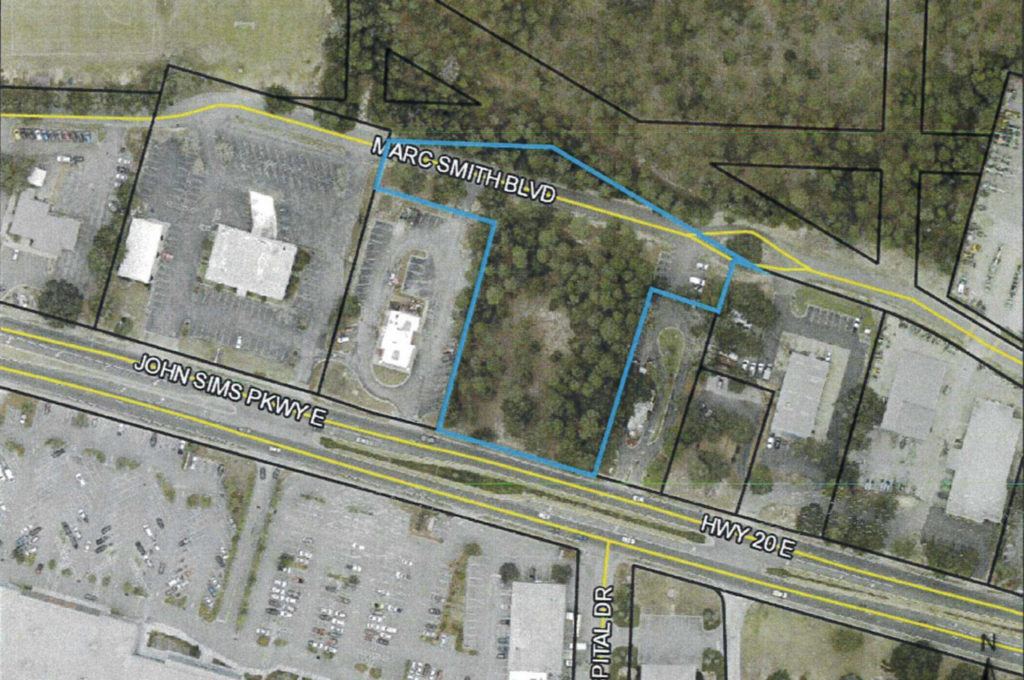 According to documents from the City of Niceville, the property owner (Valparaiso Realty) plans to re-plat the property and realign Marc Smith Boulevard to facilitate the ALDI development.
The Concept Plan below illustrates the ALDI site layout, showing access to the site from E John Sims Pkwy and Marc Smith Blvd. The SR-20 connection will be permitted through the Florida Department of Transportation (DOT).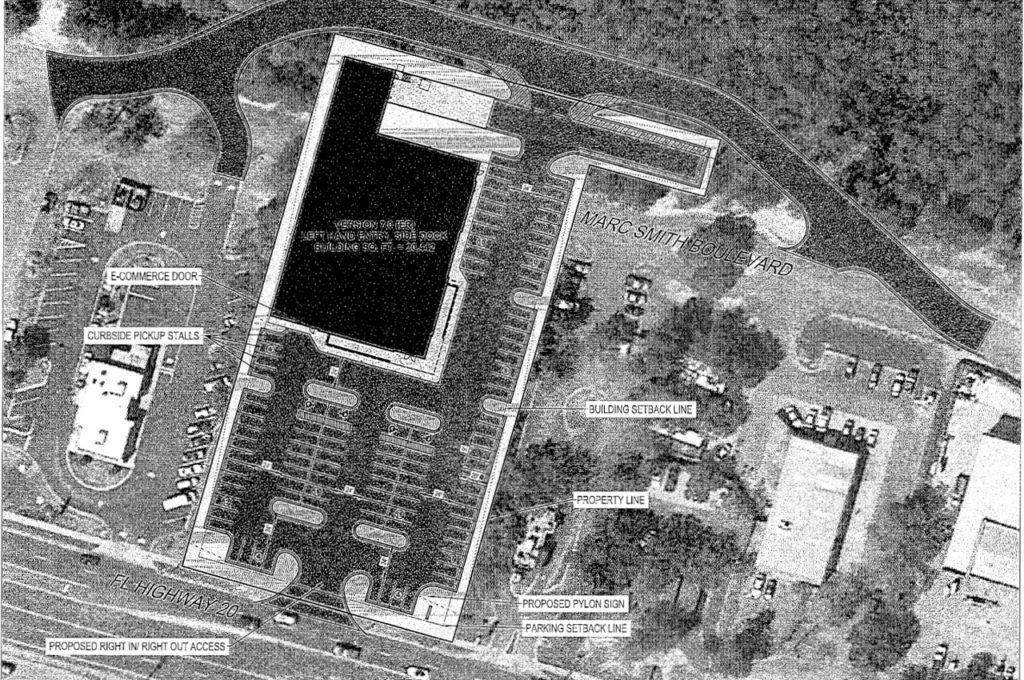 Niceville City Council ensured that the new ALDI grocery store would happen by approving a parking variance for the project. As it stands, grocery stores in the city are required to have 10 spaces per 1,000 sqft (147 spaces). ALDI states that they only need 95 spaces.
The 95 parking spaces are consistent with ALDI's corporate parking standard to meet the parking needs for ALDI stores. This is also more consistent with the Special Exception of 4.5 spaces/1,000 sqft. that Walmart in Niceville was previously granted.
According to Matt Zinke, Jenkins Engineering, if Niceville required 10 parking spaces to 1,000 square feet of commercial space, no grocery company would come in at that parking ratio.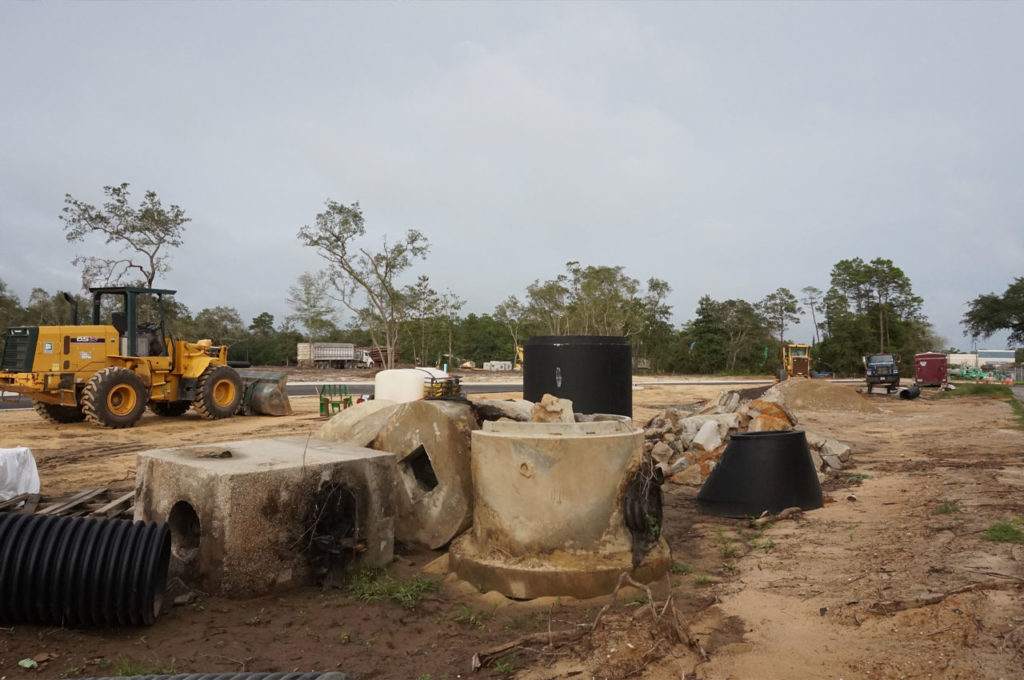 Back in February 2021, ALDI announced that they planned to open 100 new stores, along with 500 pickup sites, in 2021. This is part of their "coast to coast" expansion that included Florida. 
Their new regional headquarters and distribution center in Loxley, AL. will serve up to 100 stores in Alabama, southern Georgia, Mississippi, the Florida Panhandle and Louisiana, according to Supermarket News.
More information about ALDI stores can be found at their website here, https://www.aldi.us/en/