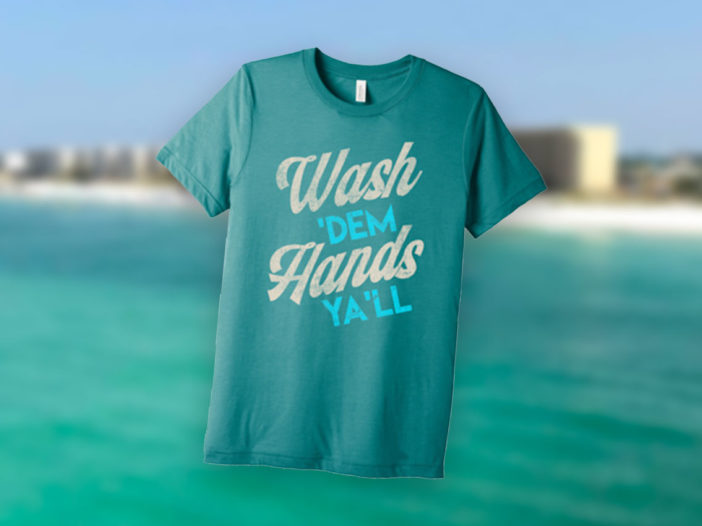 Local t-shirt printer Anchor Screen Printing knows how important our local businesses are to our community. For the past 13 years the screen-printing company has worked with many of the small businesses and restaurants in the area; either directly or putting their logos on events they sponsor throughout the year.
"At this point, we all know the hospitality, restaurant, bar and service industries are going to be hit the hardest," the company wrote on their website. "These establishments are there for us, so let's take an opportunity to support them."
And that's exactly how Anchoring Okaloosa was born.
Anchoring Okaloosa was designed to raise awareness and funds for local businesses in Okaloosa County, while helping Anchor Screen Printing continue to operate as normal as possible.
"We've had many cancellations due to events", the company said. "We also rely on the businesses that fuel and service the hospitality and tourist industry which has been hit pretty hard in turn bringing our orders to a screeching halt. We'd love to keep our crew intact during this time so each purchase helps the Anchor presses to keep turning! We appreciate our customers and so we created this site to hopefully help raise money for you and your business as well."
And so far, Anchoring Okaloosa t-shirts has raised nearly $38,000 of their $50,000 goal.
And the split? Well, the Anchor crew has kept that as simple as possible: The t-shirts cost $20 with $10 going to the business on the shirt, and $10 going to Anchor Screen Printing.
Here are 13 T-shirts you can buy to support local businesses: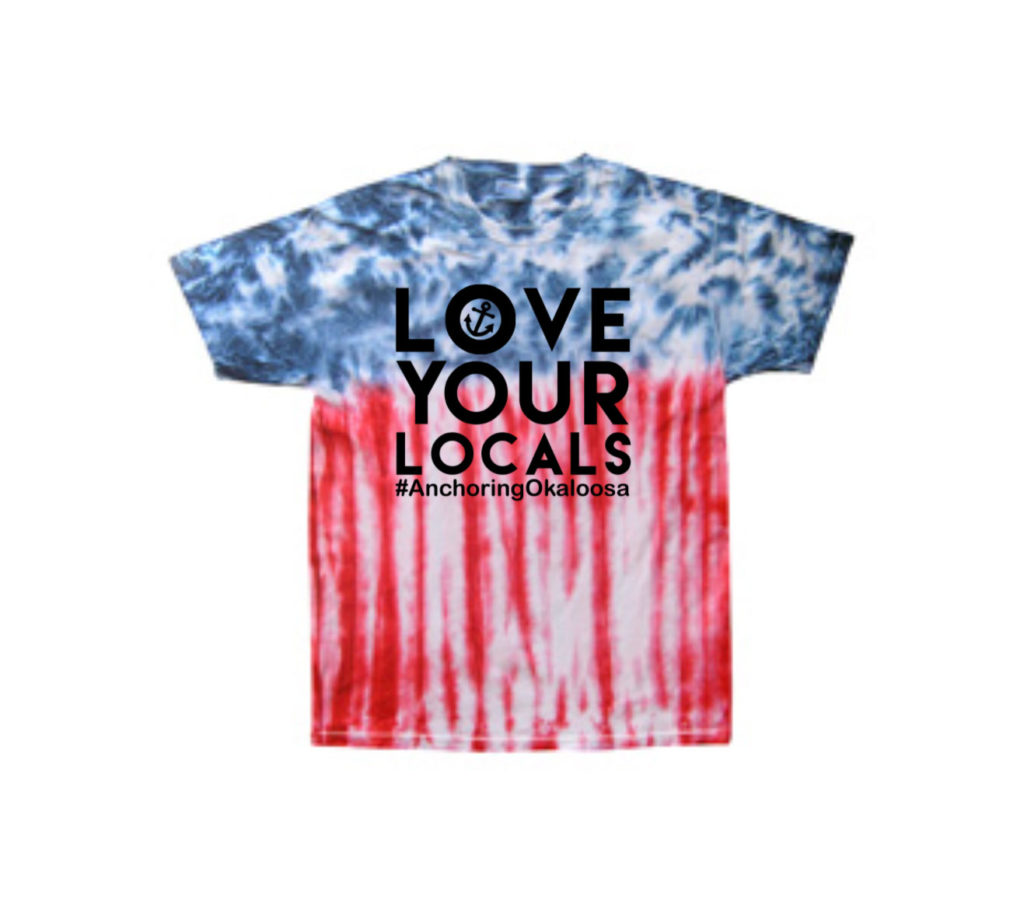 About this design: Funds for this shirts will go to help pay the Anchor Team. Click here to order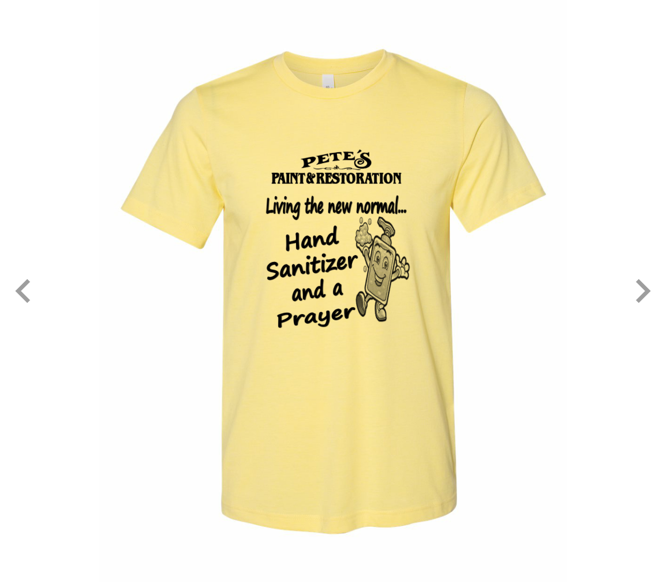 About this design: Click here to order the "Living the new normal….hand sanitizer and a Prayer" t-shirt.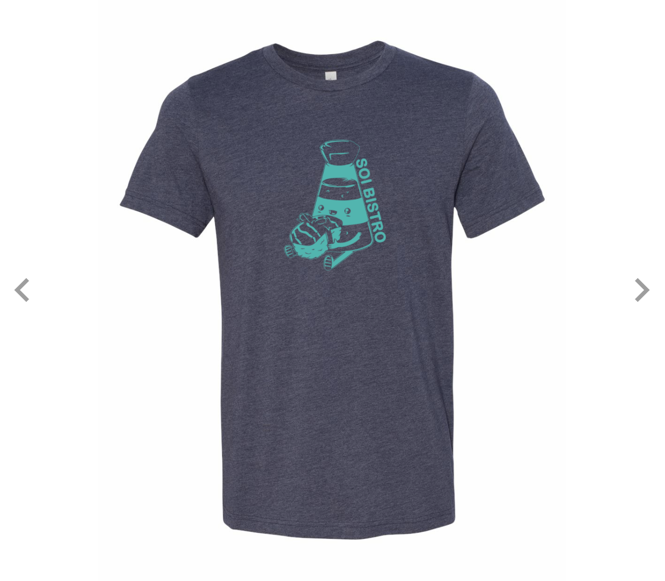 About this design: You know the deal…Soi Bistro features an inventive and traditional mix of sushi paired with a huge selection of sake. Click here to order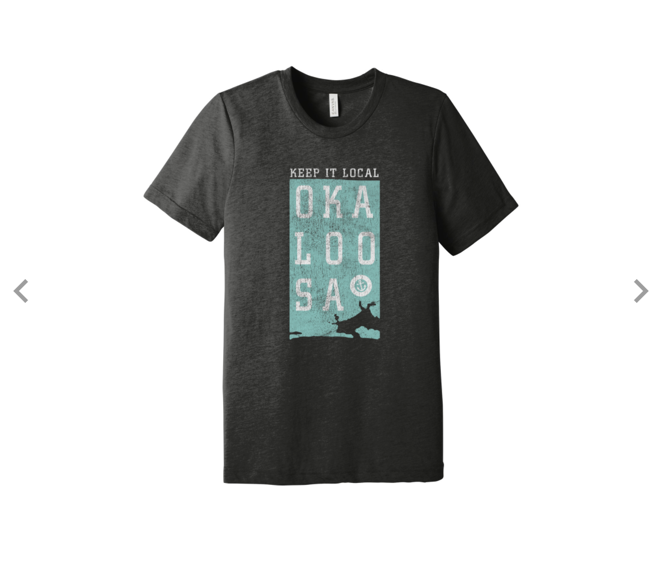 About this design: Funds for this shirts will go to help pay the Anchor Team. Click here to order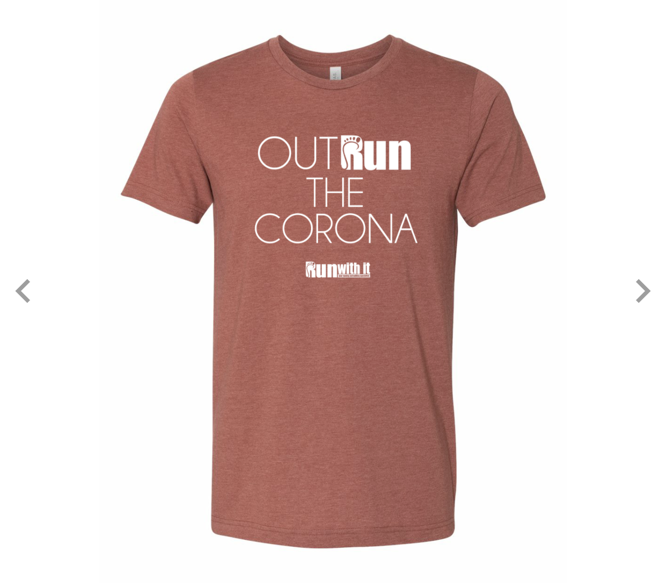 About this design: Run With It is your running and walking specialist! Jeff and Donna from Run With It have decided to generously donated the portions of their proceeds to other small businesses in need. Click here to purchase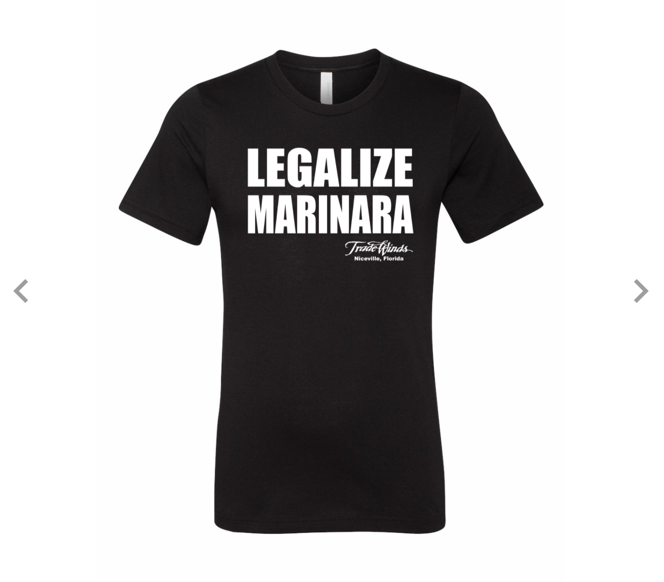 About this design: TradeWinds Italian Restaurant has been a part of the Niceville community since 1996. Click here to support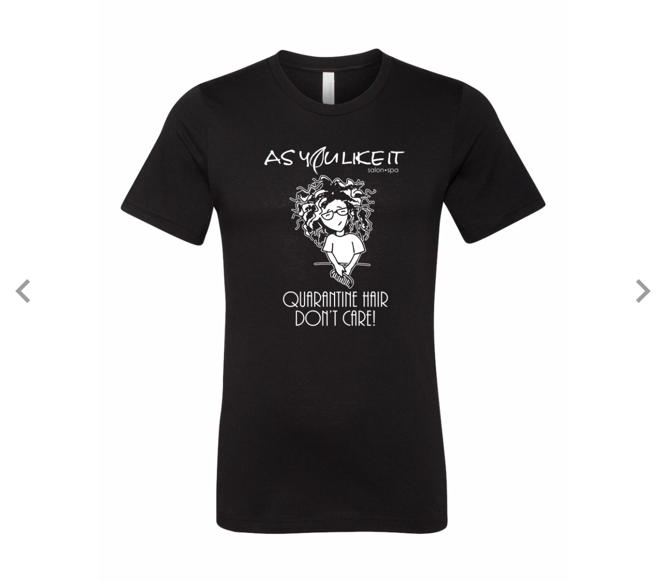 About this design: "As You Like It" is a locally owned & operated Full-Service Aveda Salon & Spa located in Mary Esther, FL. Click here to purchase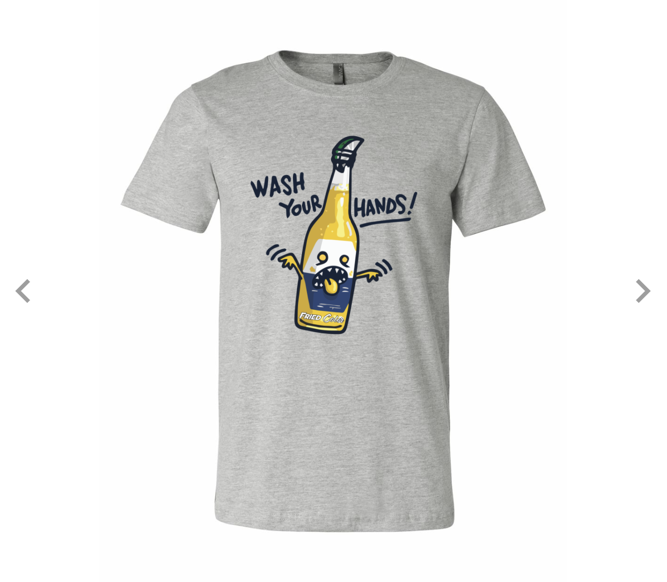 About this design: Designed by Gary over at Fried Color Vehicle Wraps & Graphics. Wash Your Hands, Drink A Beer – Repeat throughout the day until the madness is over! Click here to purchase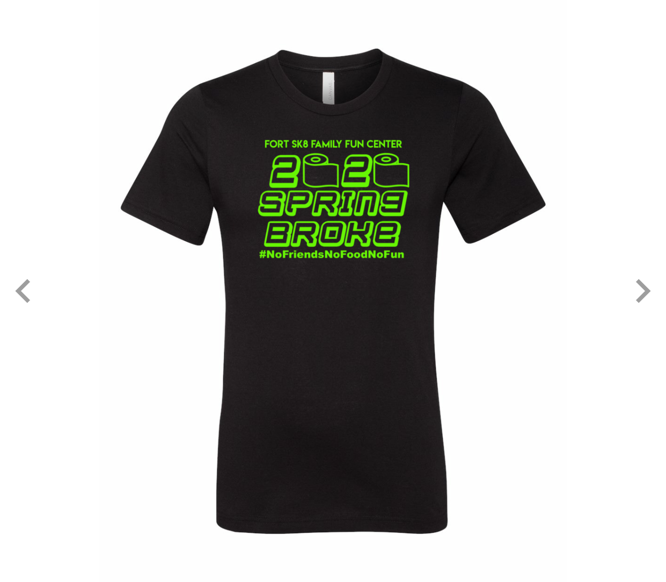 About this design: Fort Sk8 came through with a design that is true for a lot of us. "We're all feeling SPRING BROKE right about now!" Click here to purchase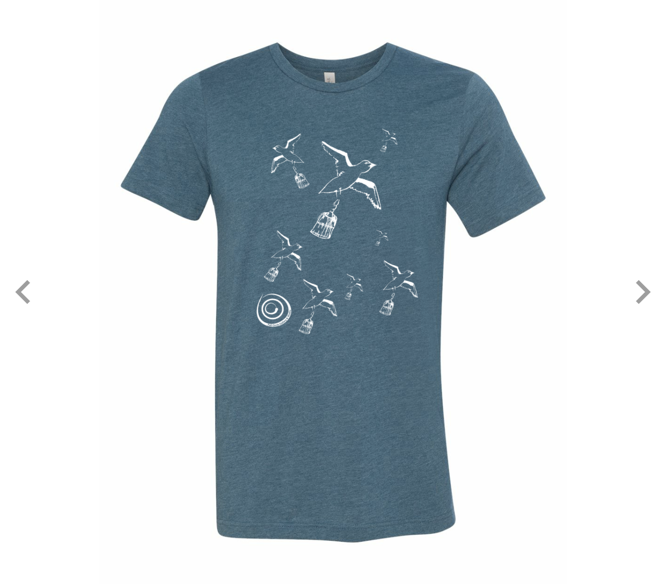 About this design: Purchase a Full Circle Gallery shirt today and support our local artists! Click here to buy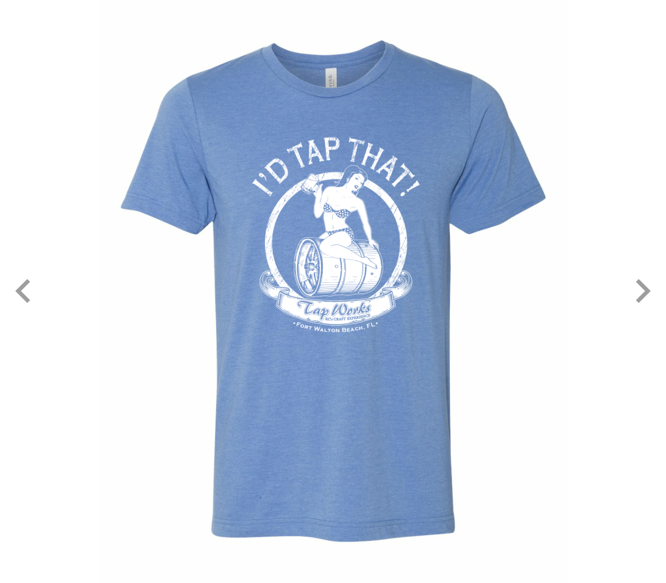 About this design: Supporting TapWorks in Downtown Fort Walton Beach. Click here to purchase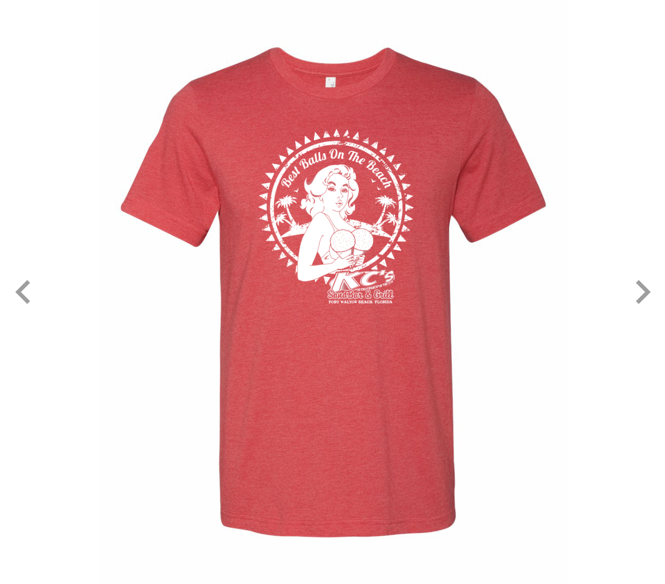 About this design: Supporting KC's Sandbar and Grill in Downtown Fort Walton Beach. Click here to purchase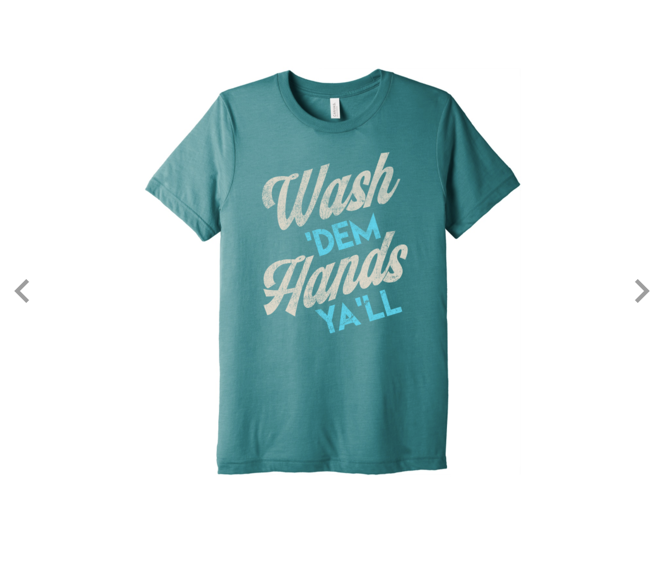 (13) Wash 'Dem Hands Y'all
About this design: Funds for this shirts will go to help pay the Anchor Team. Click here to order