Do you know a teacher or coach in Okaloosa County who could use $200 to stock their classroom or coach's closet?
Bayer & Curtis Orthodontics is sponsoring a Stock the Classroom contest where 10 winning teachers or coaches will each win $200 in cash!
Here's how it works…
Anyone can nominate a deserving teacher or coach in Okaloosa County by sending an email to contest@braceteam.com and telling the team at Bayer & Curtis Orthodontics why this person deserves to win.
"Teachers and coaches deserve recognition for all they do," says Dr. Leigh Curtis, the daughter of the father-daughter team at Bayer & Curtis Orthodontics.  "Anyone in academics gives 110%!  We are so grateful for what they do and want to help give them the tools they need."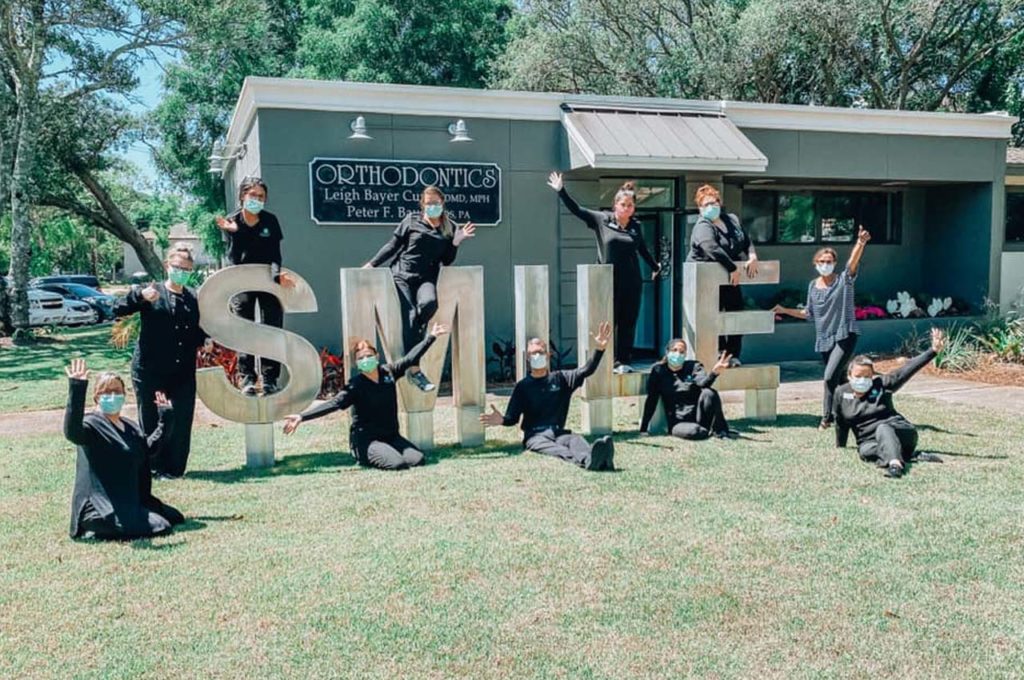 Raised in Fort Walton Beach, Dr. Curtis is a product of the Okaloosa County School District, and now her children are in the same school system.
"We are deeply connected with many coaches and teachers," she says. "They are giving a gift to our children and students – their time and talent! The least we can do is help them with tangible things that will support their mission."
This isn't the first time that Bayer & Curtis Orthodontics has stepped up for the educators in Okaloosa County, and each year is slightly different. They have hosted teacher appreciation luncheons and happy hour, purchased electric pencil sharpeners and thousands of different types of supplies for many classrooms.
They also sponsor athletic teams, theater, and band programs.
"Really, anything the kids participate in, we get involved with," she said.
Email your nomination of your favorite teacher or coach to contest@braceteam.com. Entries are accepted through September 30th, and the 10 winners will be announced October 13th.