The Florida Department of Transportation (FDOT) has acquired numerous properties in the Downtown Fort Walton Beach area in preparation for the upcoming Brooks Bridge Replacement Project.
FDOT recently acquired three properties on the south side of U.S. Highway 98 between Perry Avenue SE and Brooks Bridge that are currently used for public parking. The properties recently acquired by FDOT are:
234 & 236 Miracle Strip Parkway SE (Public Parking Available)
240 Miracle Strip Parkway SE (City-Owned Public Parking Lot)
246 Miracle Strip Parkway SE (No Public Parking)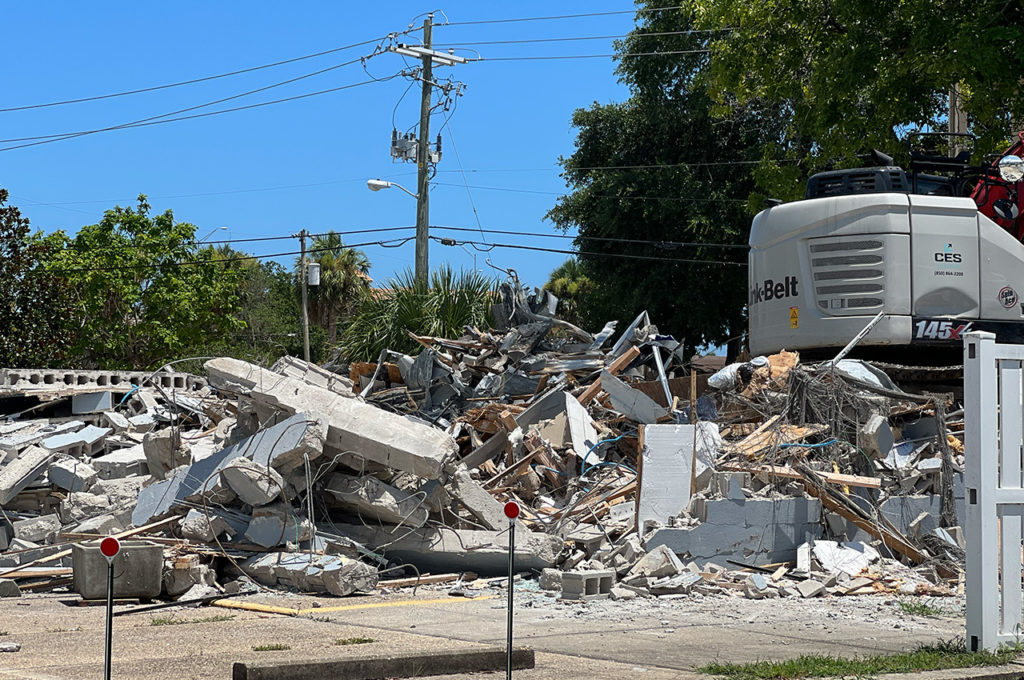 FDOT has notified the City that demolition of the building at 246 Miracle Strip Parkway SE will begin on Tuesday, July 5, 2022. Demolition of the building at 234 & 236 Miracle Strip Parkway SE will begin on Monday, July 11, 2022.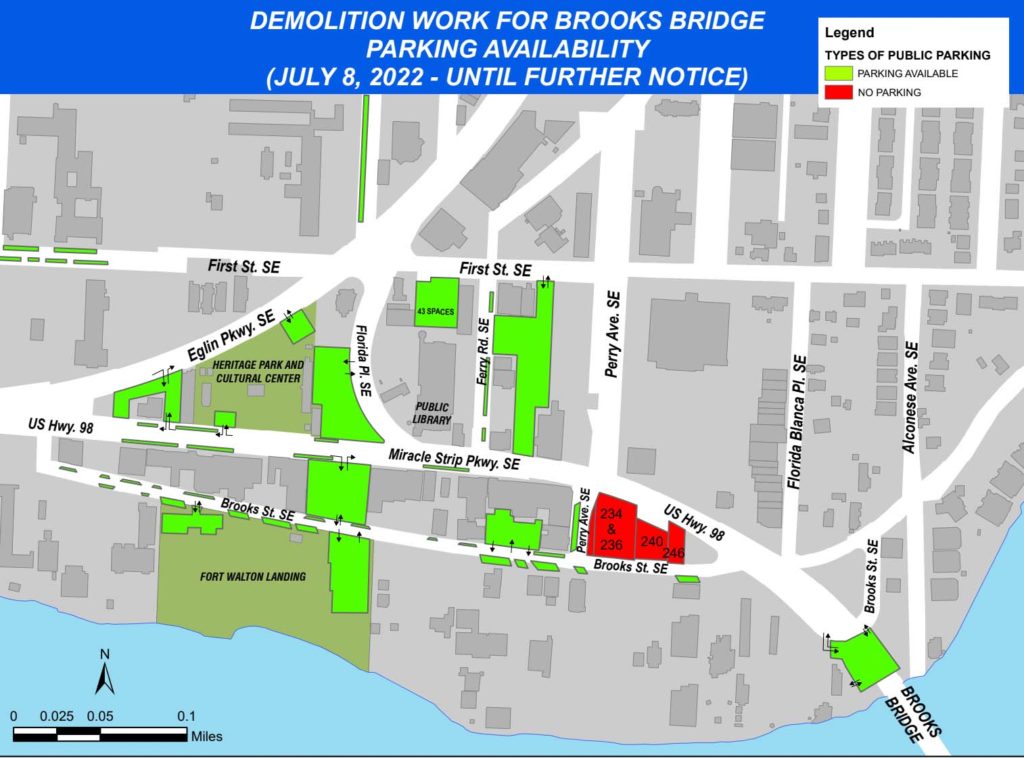 In preparation for the demolition of these properties, there will be no public parking available on these properties beginning Friday, July 8, 2022 through approximately Monday, July 25, 2022, according to a press release from the city. All of these lots will be blocked off and barricaded prior to the start and through the completion of demolition.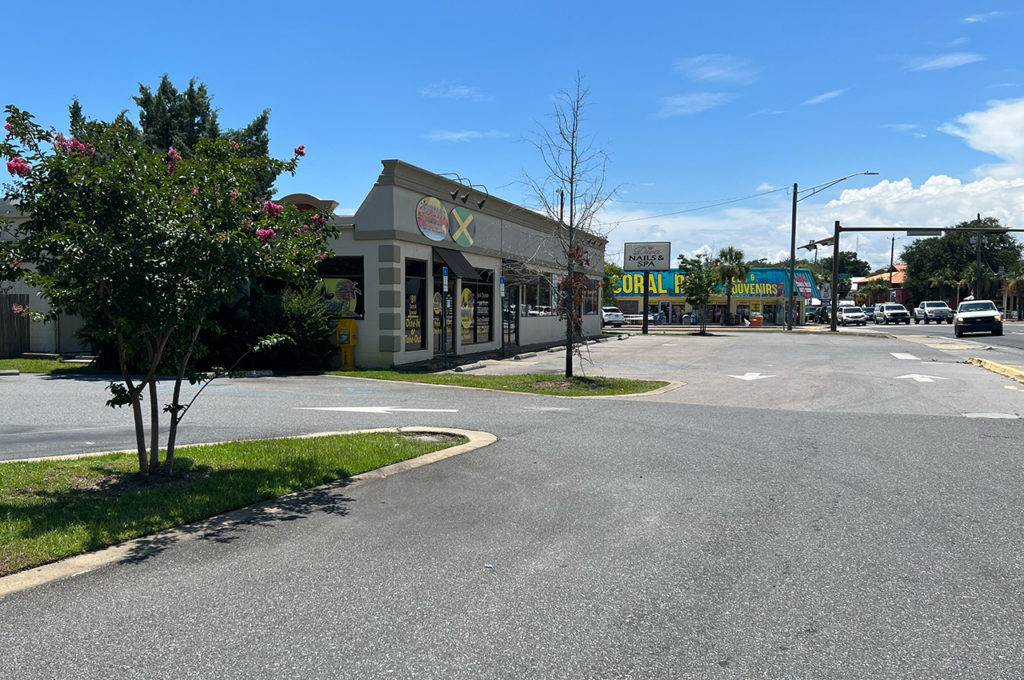 According to the city, once demolition of these properties is completed, the areas will be opened back up for public parking until construction of the Brooks Bridge Replacement Project begins in 2023.
"The City appreciates their patrons being patient through this process," said Jessica Faulk, Public Relations Specialist for the city. "Their teams are working hard to ensure a smooth transition that will have the least impact on the downtown businesses and the citizens who visit them."