On Wednesday, February 1, 2023, Ruby Slipper officially opened their new all-day brunch restaurant at The Village of Baytowne Wharf in Sandestin. Born from the soul of New Orleans and celebrating the creative spirit of brunch, Ruby Slipper Baytowne is the third Ruby Slipper location in Florida and second in the Destin area.
The restaurant celebrated its opening by offering the first 100 guests the chance to win free brunch for a year.
According to Peter Gaudreau, CEO of Ruby Slipper Restaurant Group, "There is nothing better than a great brunch along a beautiful coastline, and we're looking forward to hosting both locals and visitors alike to enjoy our signature all-day brunch experience."
Situated on the Choctawhatchee Bay and within the popular Baytowne Wharf Village, Ruby Slipper is not only accessible to residents and visitors within Sandestin Golf & Beach Resort but also to neighboring beachgoers as it's just minutes away from Miramar Beach, Santa Rosa Beach, and various 30A neighborhoods.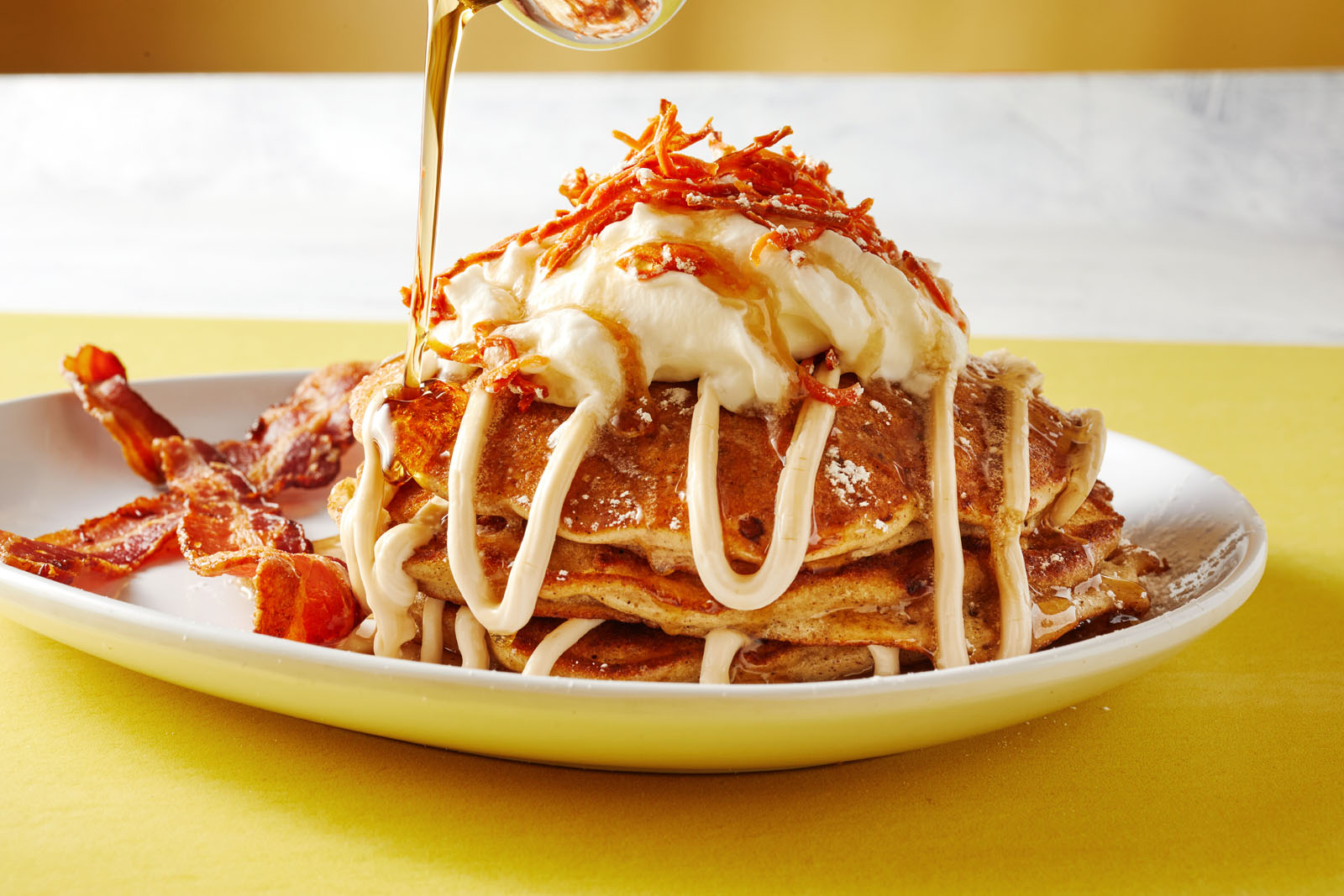 The restaurant features wall-to-wall murals, hand-painted by Ruby Sunshine Krewe member Buurbon Mitchell, depicting syrup swirls, and framed pop-art brunch photography by Noah Fecks, making it an Instagrammable atmosphere.
With seating for almost 100 guests and an expansive outdoor patio, it's an inviting neighborhood destination for families and friends to gather around the brunch table.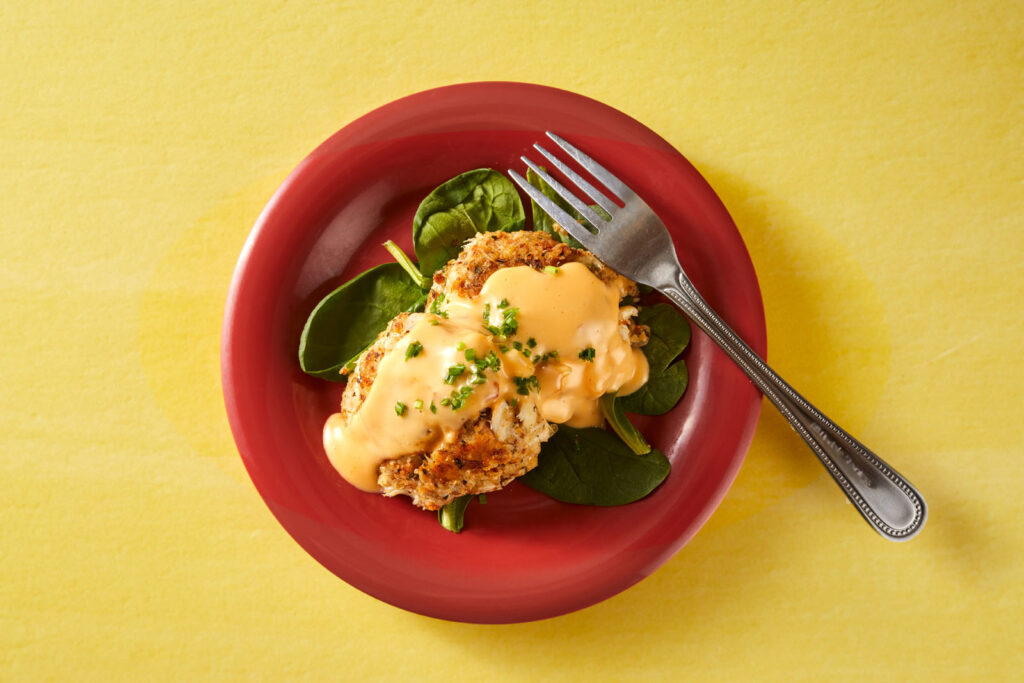 The menu echoes New Orleans' original Ruby Slipper Café, featuring award-winning dishes like The Trifecta, which plates together three crowd-favorite benedicts: Eggs Cochon, Chicken St. Charles and Bayou Shrimp. Popular appetizers include pig-candy bacon bites and French toast bites.
Pair these with a seasonal mimosa flight or an award-winning Bloody Mary crafted with a house-made mix and choice of regular or bacon-infused vodka or tequila Blanco for the ultimate way to start the day.
There are also gluten-free and vegetarian options, pancakes, sandwiches, salads, sides, and seasonal mocktails, making it a fresh, flavorful brunch option for everyone.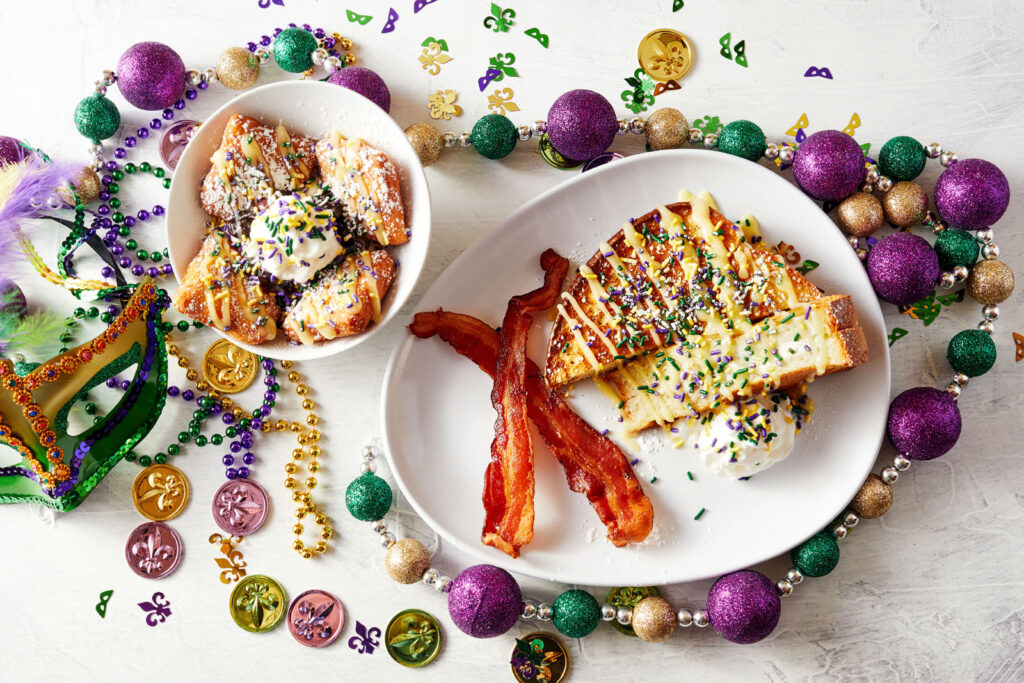 Ruby Slipper Baytowne is offering a special Mardi Gras menu until February 21st, with seasonal specials like beignets, crawfish cakes, and carrot cake pancakes.
The restaurant is located at 9100 Baytowne Wharf Blvd, Suite A-4 and is open from 7:30 a.m. to 2 p.m. Monday–Friday and 7:30 a.m. to 3 p.m. Saturday & Sunday.