On Tuesday morning, Choctawhatchee High School announced that Tony Denaro will be the new Director of Bands for Style Marchers.
Denaro hails from Ohio and is currently at Pace High School, where he has been the Director of Bands for the past 10 years.
"I've always respected the band program at Choctaw," said Denaro. "When I first started at Pace, Choctaw was the school that everyone wanted to be like. It's always been on my radar as a model example of a really solid music program."
Denaro says that even today there are a lot of parallels between his program at Pace and what Brad Parks has accomplished at Choctaw.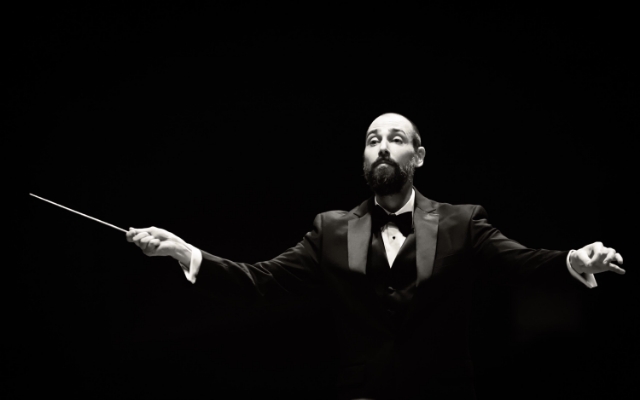 "Some of the things that were really appealing to me in Okaloosa County was just the whole support system that they have established over there," he said. "The support of some amazing colleagues, some of which are the best in the State of Florida, and the support of an outstanding Administration and Principal at Choctaw. And then a community that really gets behind the programs and supports performing arts in general."
And while Denaro won't immediately take over the position, he is eager to get started both in terms of his new program, as well as with the feeder programs at the middle schools.
"When you have solid middle school programs, that's the lifeblood of the high school programs," he said. "That's exactly what we need. I'm excited to get over there and just get my hands dirty and do everything we can to make the band be as good as it can be."
When Parks and the hiring committee were thinking of who would be the right (and best) person to move into the role at Choctaw, Denaro's name immediately came up.
"He's a very well-rounded and complete music educator and band director," said Parks. "He fit the job description perfectly and I think has a great opportunity to continue to build upon what's going on at Choctaw, as well as enhance it."
Parks says that from the day he announced he was leaving, he was on a mission to make good on a promise he made to the band families.
"I promised our band families, and our community, that we would find the best person for this job because there's such a legacy at Choctaw that is so near and dear to every student that's in the band program," said Parks. "Not to mention every parent, family, alumni and the community at large. We feel very confident that Mr. Denaro is that exact person."
Principal Michelle Heck feels the same way.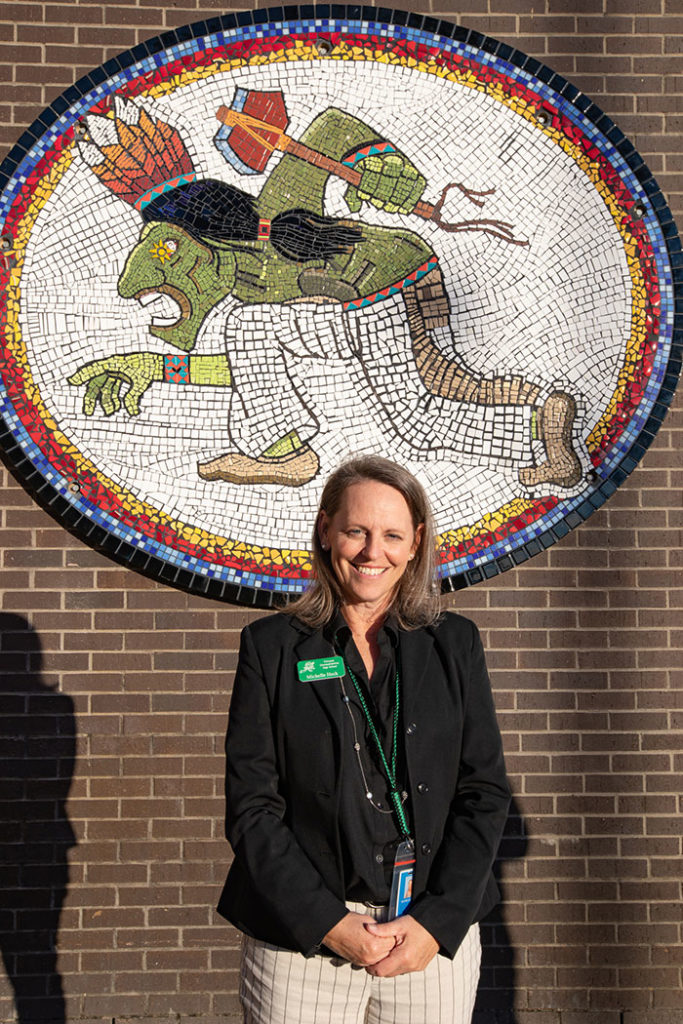 "As any high school principal in our area knows, hiring a band Director to lead, support and even grow a program is paramount," said Heck. "After putting together a committee comprised of the most important stakeholders like our feeder middle school band directors, band booster parent members, alumni, and music colleagues from our school and district, we reviewed and sifted through applications and worked to find the best and right person for this great opportunity.
"I have confidence that Mr. Denaro will continue to lead our Style Marchers with a standard of excellence and success that our school and community has come to appreciate and respect. I will be here to support Mr. Denaro through this transition as we welcome him to the Choctaw Family."
"Change is hard on so many levels," said Denaro. "I have a high expectation for the kids but I think it's important for people to know that they should have a high expectation for me. I fully understand that trust needs to be earned and I need to earn that from parents and students. I need to show them that I'm willing to come in and give my best every single day, and that's exactly what I'm planning on doing."
Stephen Mayo will continue to be the Associate Band Director and Brad Parks will remain on to help with this transition through the end of June.