Choctawhatchee High School's Girls Flag Football team emerged victorious against Niceville High School on Monday, March 13, 2023. The match was a defensive standoff for the first three quarters, with both teams unable to put points on the board.
However, Choctaw pulled off a fourth-quarter rally, securing a 12-0 win against the Eagles.
Freshman quarterback Diaris Morales played a pivotal role in the Indians' triumph. Morales completed 14 out of 27 passes, amassing 120 yards and overcoming two interceptions.
Morales also excelled in rushing, carrying the ball 13 times for 66 yards and scoring both of Choctaw's touchdowns in the decisive fourth quarter.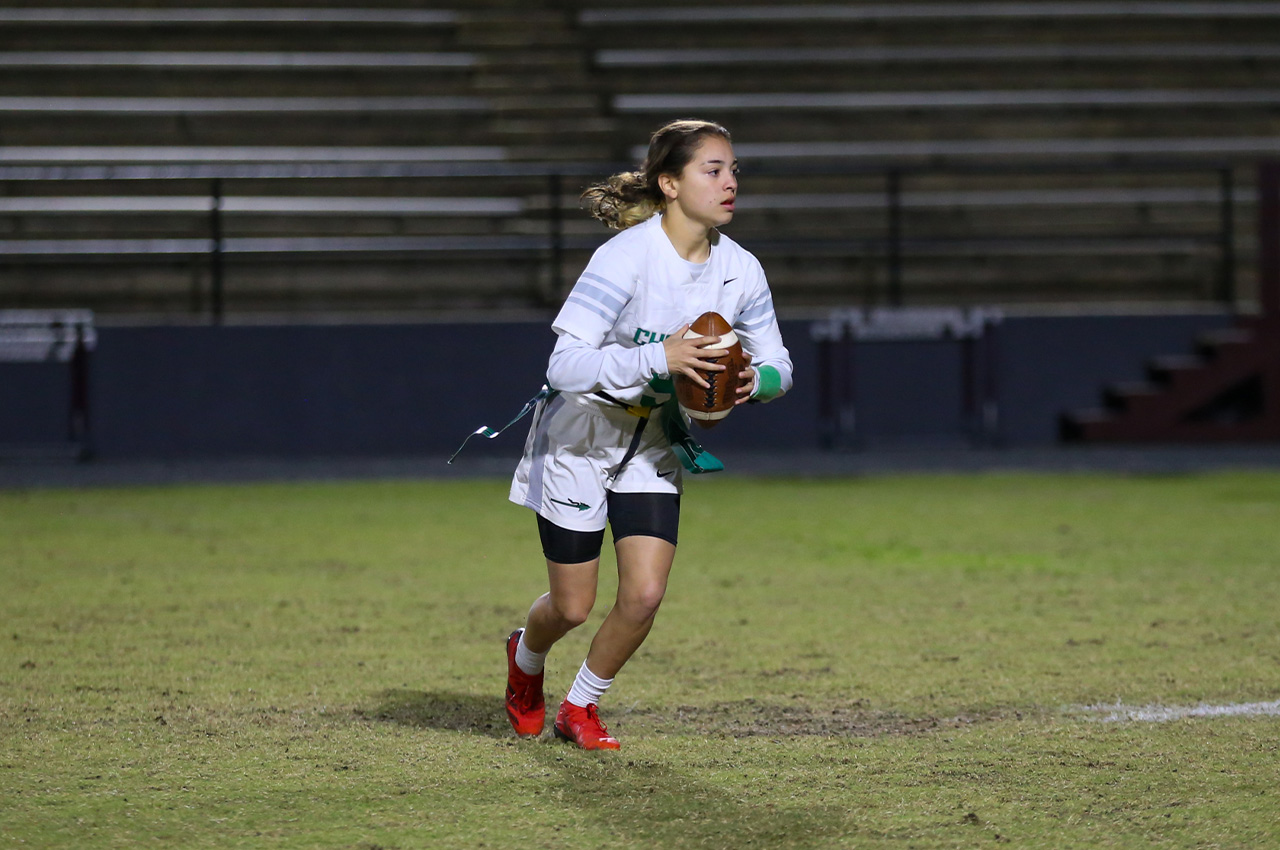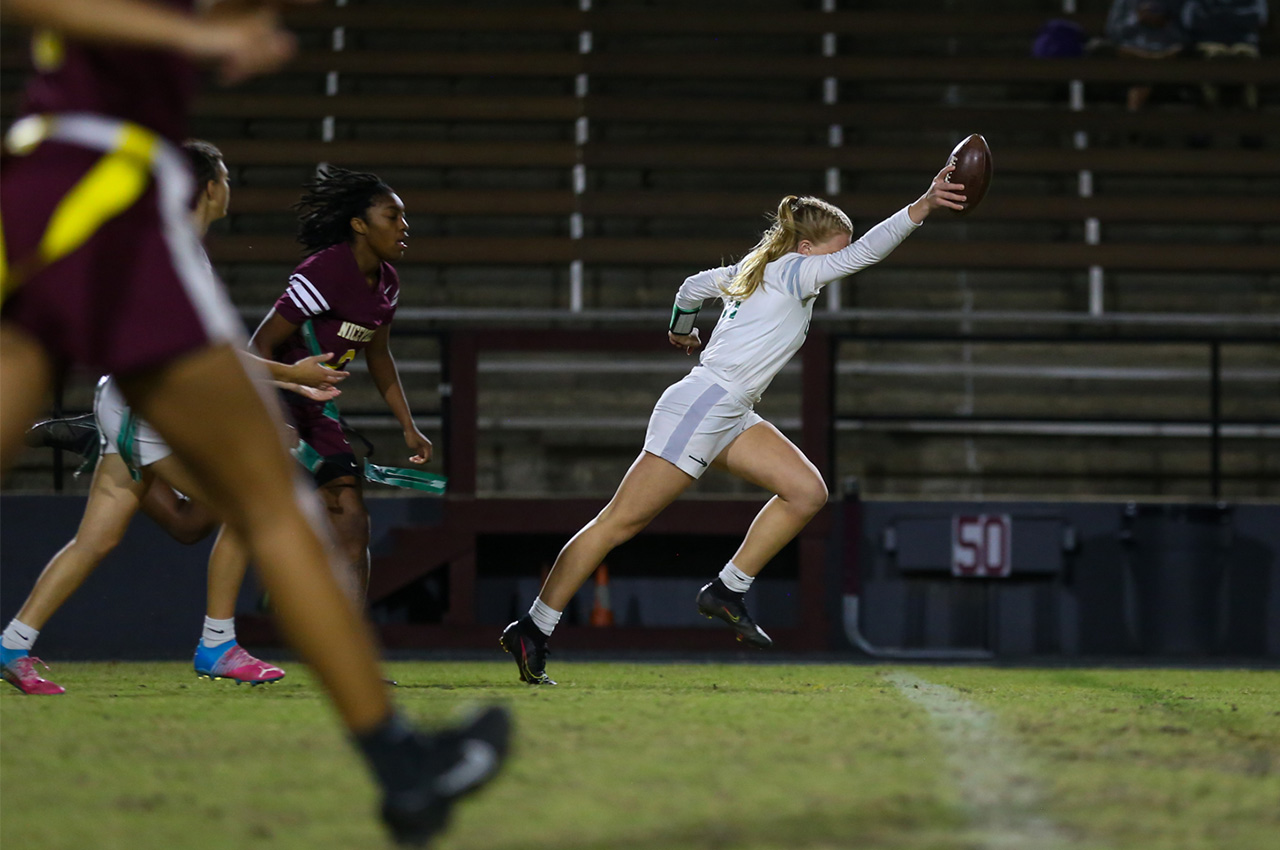 The Indians' receivers contributed to the team's offensive prowess, with Bailey Schwall leading the pack with four receptions for 44 yards.
Kaitlyn Eisenberg, a senior, made two catches for 32 yards, while Nadia Birr, a sophomore, recorded three receptions for 21 yards.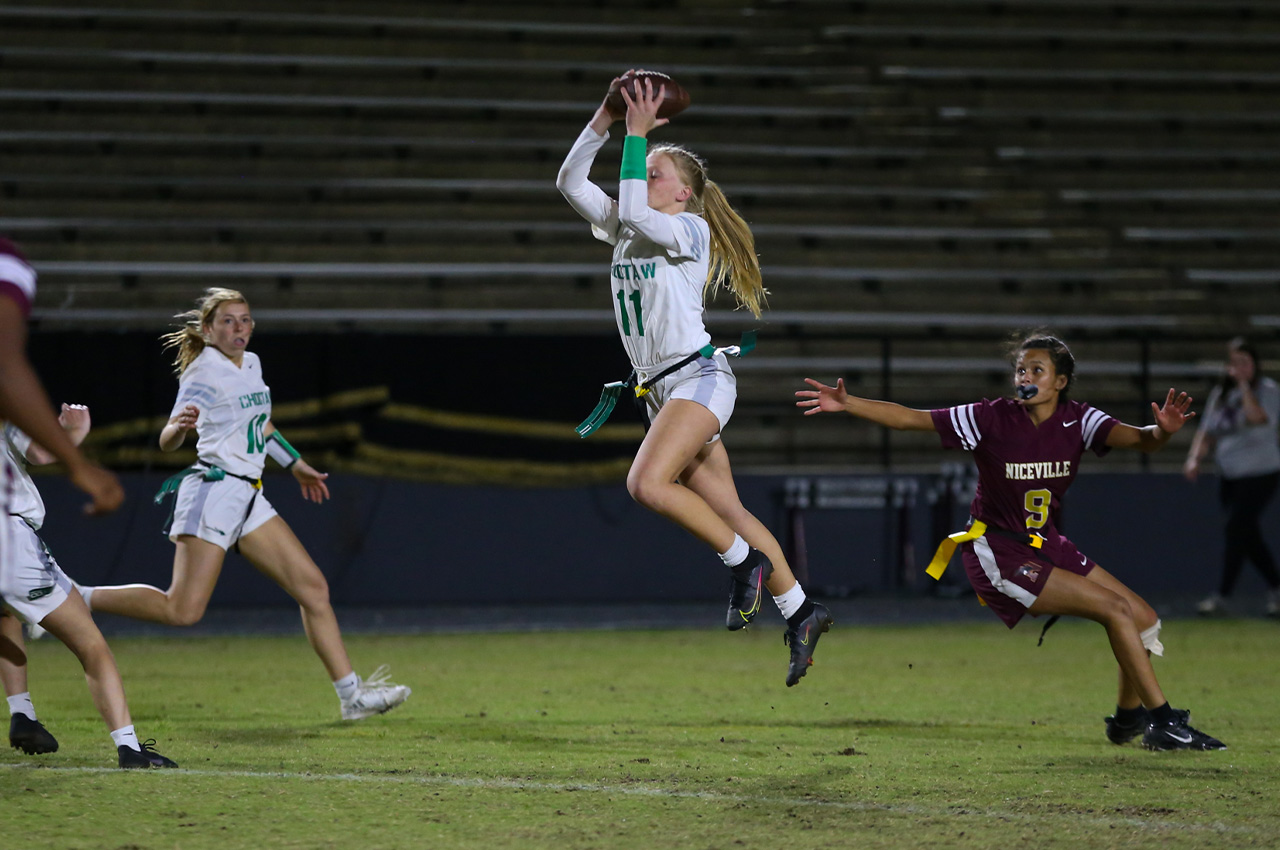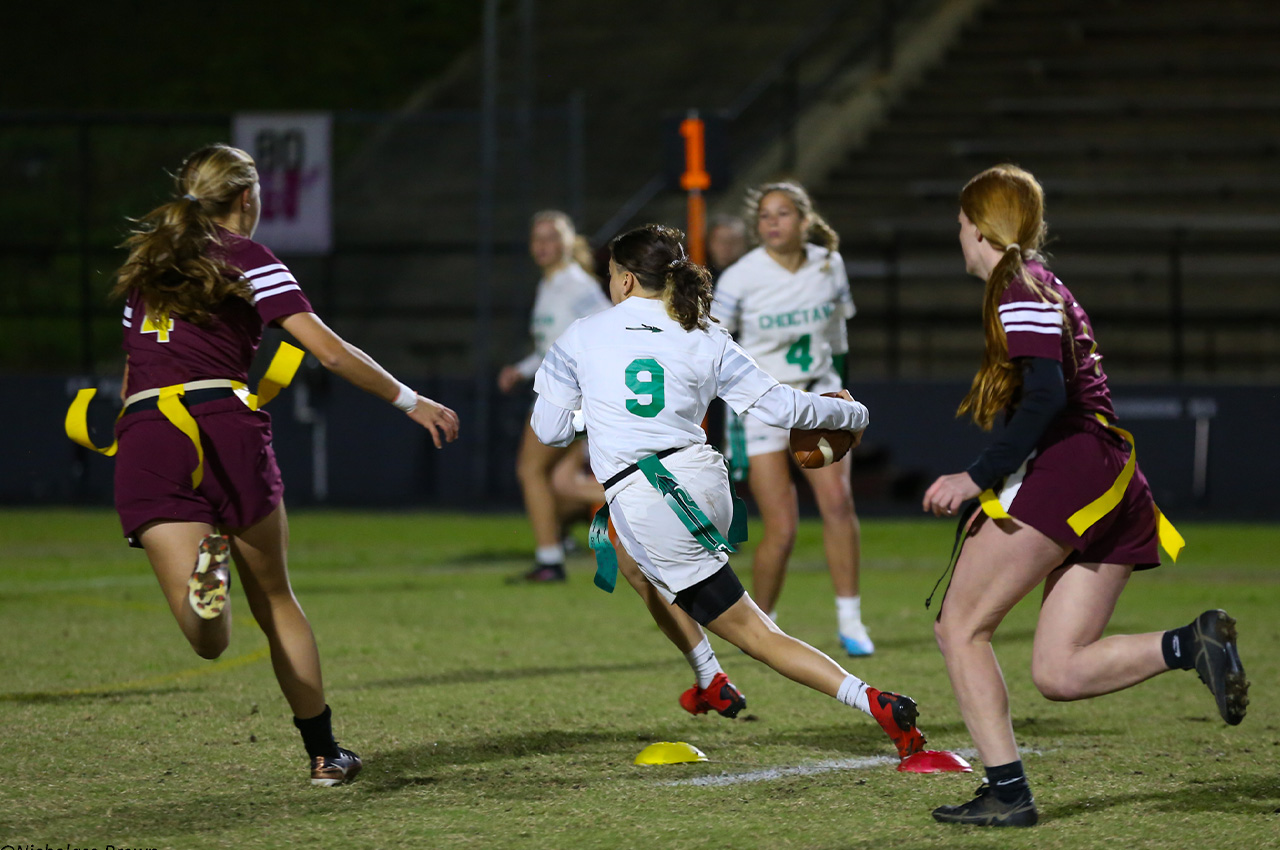 On the defensive front, Choctaw's players had a total of 22 tackles. Junior Morgan Grace led the defensive charge with eight tackles and three interceptions, returning those interceptions for 48 yards. Grace also had two pass deflections.
Trinity Thomas, another junior, tallied two sacks for a loss of five yards.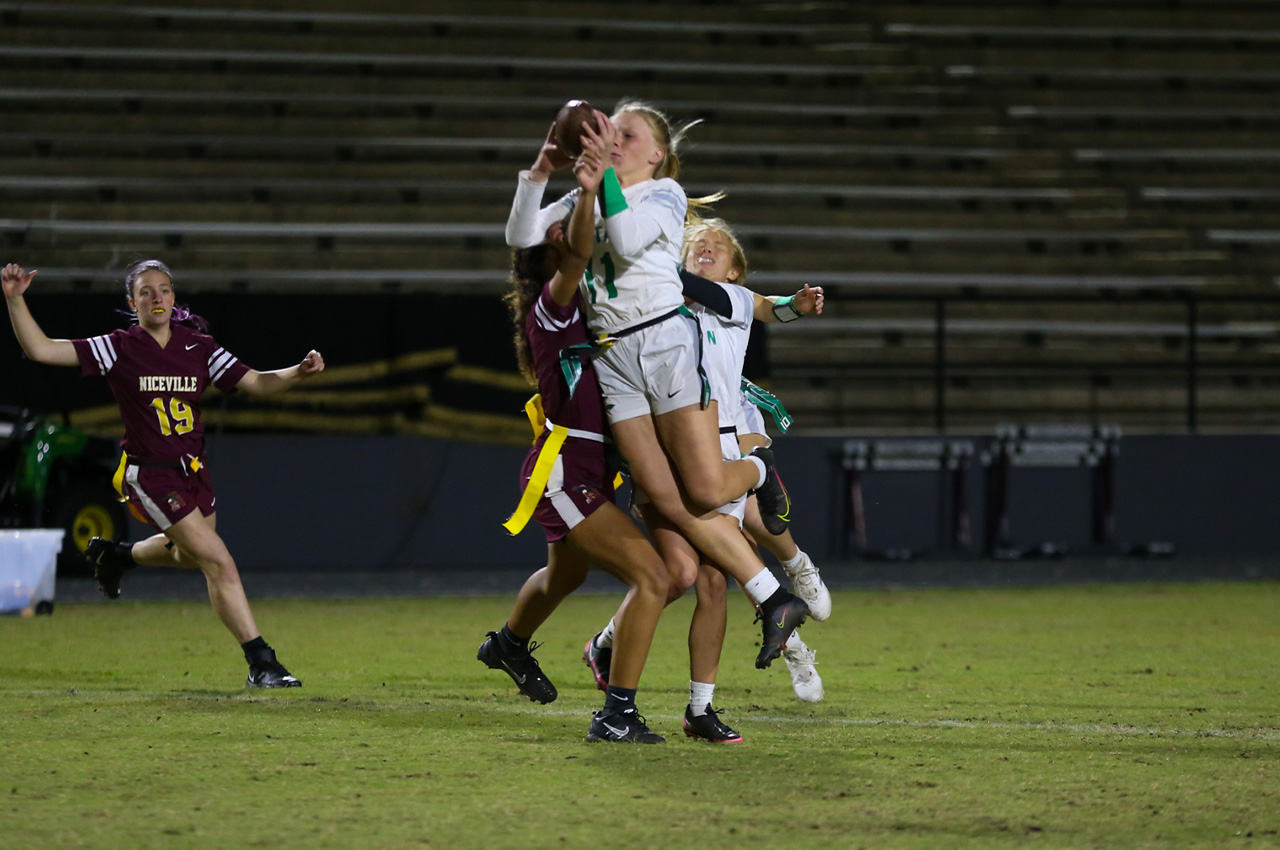 The Indians are 3-1 so far this season and will play Fort Walton Beach High School on Wednesday (March 15), followed by Crestview on Thursday (March 16).
The Vikings and Bulldogs faced off this past Monday in a game that saw Crestview defeat the Vikings 8-6. The Bulldogs are 5-1 so far for the season.