During the last Destin City Council meeting, Councilmember Kevin Schmidt introduced a proposal for the implementation of safety notices by using custom planks along the boardwalks at public beach access points.
Examples used during the meeting came from South Walton's already successful implementation of these boards.
The idea is that these custom planks, which are spread out along the boardwalk heading to the beach, have custom signage showing warnings or helpful tips and information.
Each plank has varying information such as:
"Dogs and bonfires require permits, glass prohibited on beach, subject to fine."
"Leave no trace, items left overnight on the beach will be discarded."
"Stay calm in rip currents, move parallel to shore to escape."
"For surf conditions, text 'safety' to 31279."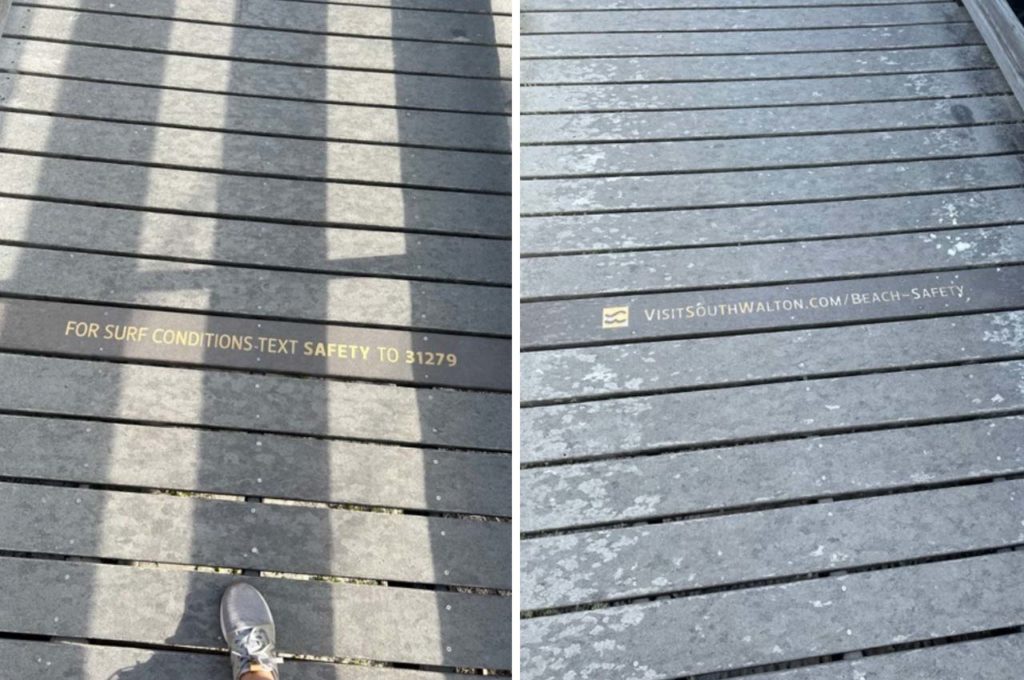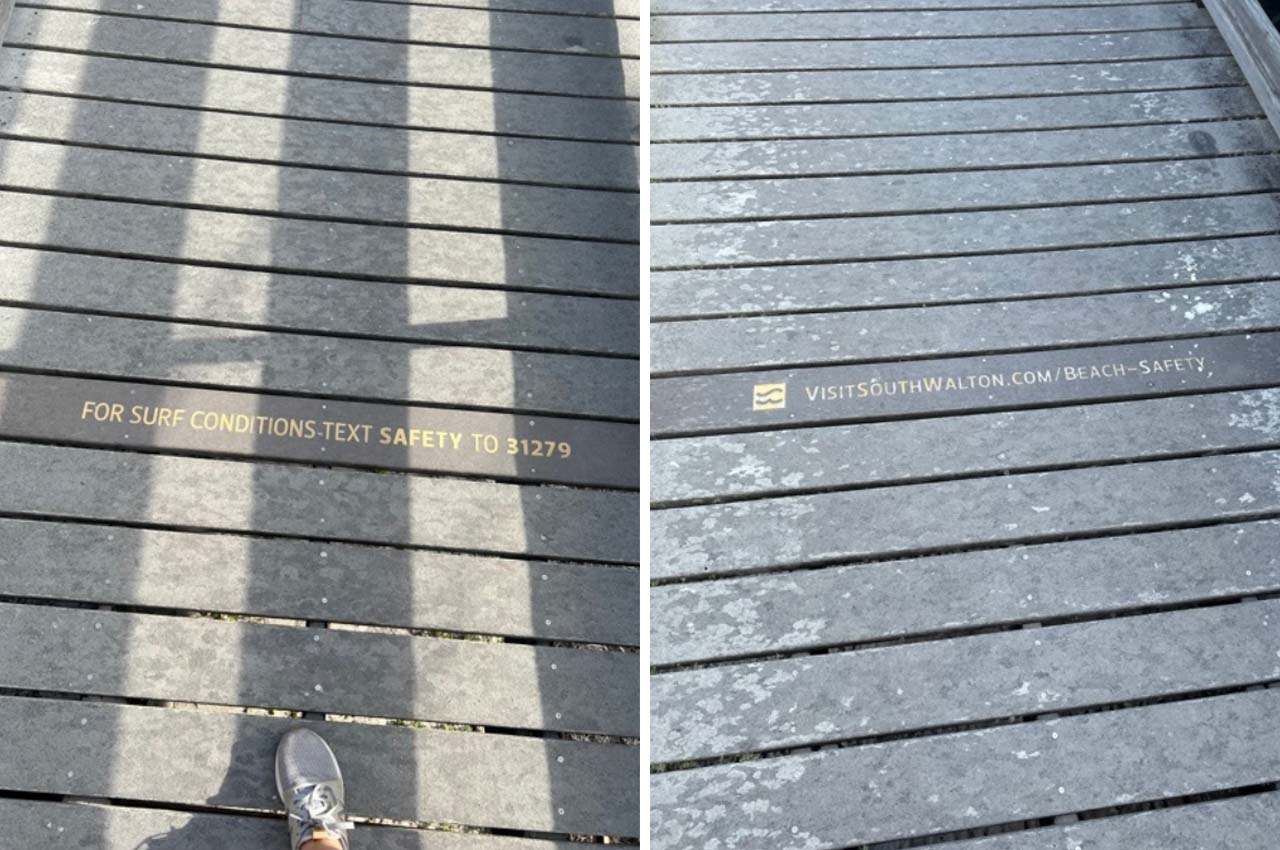 Council-member Jim Bagby, who served as executive director of the Walton County Tourist Development Council, suggested that city staff contact Brian Kellenberger, the current Director of Beach Operations who helped to implement Walton's boardwalk signage shown above, to get started with estimates for this project.
He also added that the sandblasted board were not that expensive to implement, although he did not provide an exact amount during the meeting.
Schmidt added that the planks were easier for people to read and pay attention to while walking.
"Yes, we do have signage on ours, the big sign, but it's a lot of letters, a lot of words, a lot of information," said Schmidt. "Most people don't look at that stuff too closely, but one or two lines of text on a board, it just looks easier, cleaner and unique."
The council voted unanimously to task staff with bringing back a proposal on what it would take to implement these custom boardwalk planks at public beach access points.
"We know what to do in a rip current, but not everybody does," added Councilmember Johnny King. "This could save lives."