On Monday, October 17, 2022, the City of Niceville unveiled the highly anticipated mural and kayak launch at Turkey Creek Park. 
During a Niceville City Council meeting last November, Amanda Grandy and Councilwoman Cathy Alley announced Janae Erickson as the Niceville mural design winner with an unveiling of the winning artwork.
This mural, one of the artists largest art installations to date for the city, is visible from John Sims Parkway at Turkey Creek Park.
The mural design is a graphic representation of Niceville's history. Anchored by the name "Niceville" in bold yellow lettering, the design is surrounded by a water background with illustrations from left to right depicting a historical timeline.
Starting with the 1868 establishment of mail service to Boggy Bayou, a graphic story unfolds telling a tale of community and growth through the years.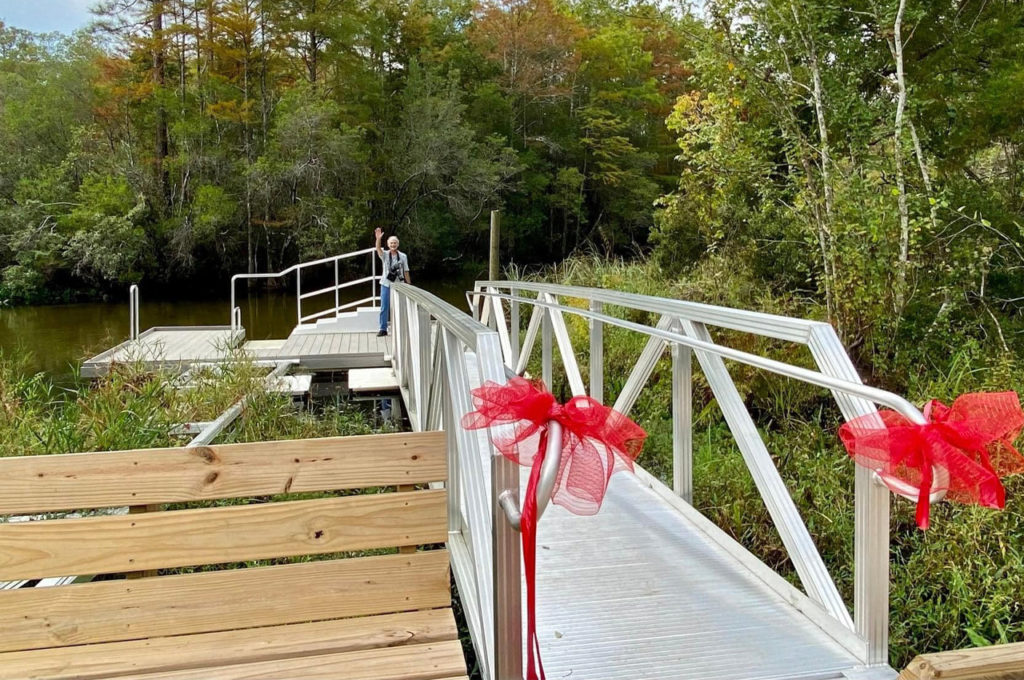 The city also celebrated the ribbon cutting for the new handicapped accessible launch at Turkey Creek.