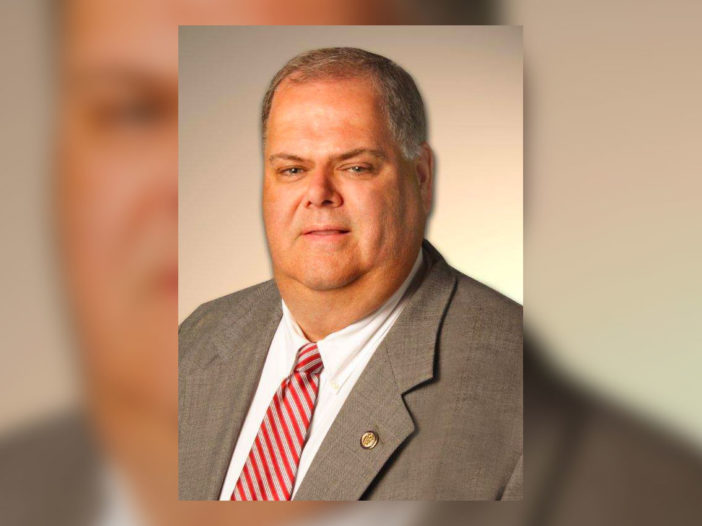 After voting to fully re-open the beaches in Okaloosa County, Commissioner Graham Fountain made a huge announcement during the Commissioner's Minute at the end of the meeting, which also happened to be his birthday.
Commissioner Fountain announced that he would not be seeking re-election for District 1 in Okaloosa County.
Commissioner Fountain was elected to his first term on November 8, 2016. He joins Commissioner Kelly Windes who is also not seeking re-election.
Commissioner Fountain made the following statement:
"Mr. Chairman and commissioners, I do have an announcement today. First, I wish to tell each of you how honored I am to be a part of this body. Through thick and thin, good times and the bad, we have kept the well-being of our county and its citizen's forefront. During this unprecedented term of growth, great economic successes, this unprecedented crisis, and working together to modernize our processes and workforce, I am so grateful to have played a part.
If there is anything positive I can see coming from this current crisis, it's the fact that so many of our county's families have experienced some additional quality time spent together; reconnecting, eating meals together, conducting bible studies and praying together for families and friends, and looking to what the future may hold; my wife and I are no exception.
During the past couple weeks, Felicia and I have really contemplated our lives; past, present, and future. And after much thought and prayer, I have decided NOT to run for re-election for the commission in August. It's a big decision; and one that I haven't made lightly. It's tough because I count my fellow commissioners, our great county staff, other county constitutional officers, and the people of our county my great friends and supporters. Felicia and I have decided together it's time to move on to a different time in life. It's not likely I would desire to serve out the entire next four years, so I feel the honorable thing to do is end my first term with many successes and cherished memories of what we have accomplished together, and a great appreciation for the role I could play. As Commissioner Boyles often reminds me; this is a young man's game. So, we will elect someone new take on the job. As I'm fond of saying, change is good; and new ideas even better.
Please know, I am not shying away from service, or a love of our community. I will remain 110% moving ahead full steam until my term is up in November. After that, my wife and I want to travel more and enjoy this next phase of life. I plan on working on some community projects where my expertise may be helpful, and hopefully get back to some writing and publishing that I failed to do in the past.. What is certain, is God will do what he always has done…and find me a place of ministry where I can help others. I'll take his lead!"
As of this writing, Fountain had raised $131,485.00 for his upcoming campaign and was currently only running against one opponent, James Walker.
District 5 currently has 5 candidates running:
Charles Crivellaro
Dewey "Parker" Destin
Wes Fell
Richard Scott Johnson
Mel Ponder