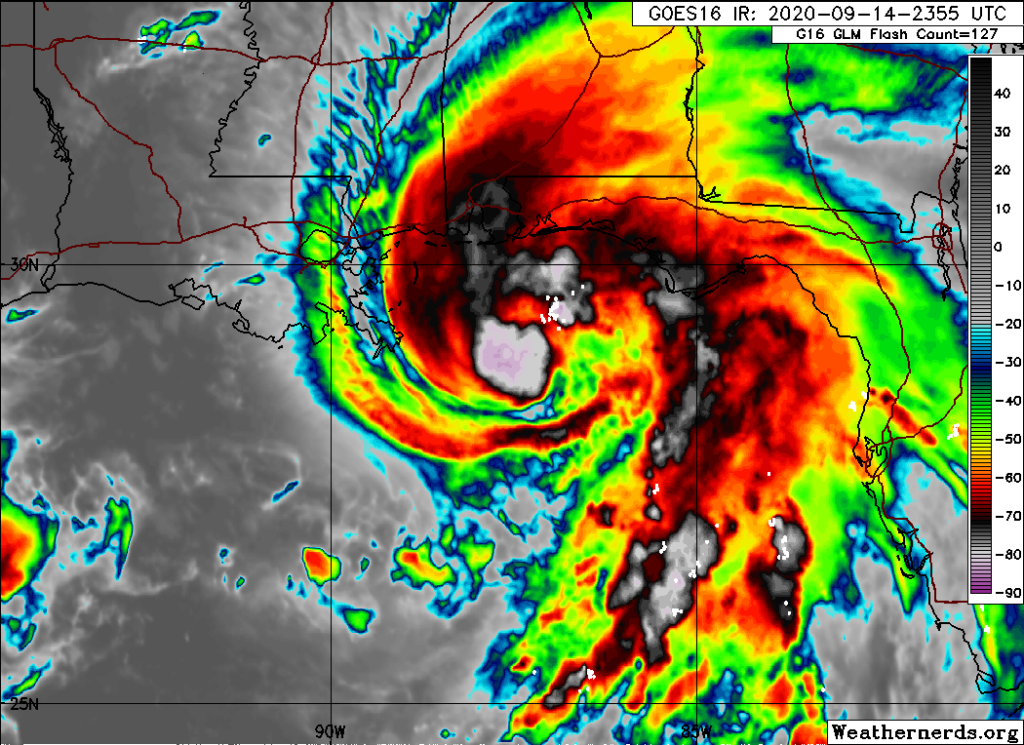 According to the 6:45pm update from Okaloosa County, Hurricane Sally is currently about 100 miles South of the coast with 100 MPH max sustained winds, moving WNW at 6 MPH.
"This is a slow moving Category 2 hurricane with the potential to strengthen further," said Okaloosa County Emergency Management. "Landfall on the current track is projected to be along the Mississippi-Alabama line as a strong Category 2 storm."
A Hurricane Warning is in effect to the Santa Rosa/Okaloosa line and a Tropical Storm Warning is in effect for our area.
A Storm Surge Warning of 2-4 feet is in effect for our area.
"Heavy rain is just off-shore and will move in-land this evening along with increasing winds," they continued. "Sustained Tropical Storm Force winds are possible along the immediate coast and frequent gusts to 50 MPH are likely in-land."
Rainfall of 8-10" will be common across the county, with pockets of 10-15" with higher values possible in areas of training thunderstorms.
Flood values on the rivers have been fluctuating up and down, according to OCEM, as well as timing of peek flood values, with different sources presenting varying values.
"We will re-run this data in the AM and push out any messaging to affected residents," said OCEM. "We have secured some non-congregate sheltering for residents in areas which would require evacuation with the current data – earliest timing of mid-day Wednesday, but other data showing Thursday.
The county will re-evaluate in the morning to incorporate and overnight changes in track and intensity.