In 2019, Mayor J.B. Whitten created a Cultural Series program to bring visual and performing arts events to the City of Crestview.
"When I became the Mayor, I looked around and said, "Every city that does well has a certain amount of culture," he said.
Whitten thought Crestview was lacking that because they depended on citizens to bring up different cultural groups, and they didn't necessarily have any kind of support. 
"They would come up, and then they would go away," said Whitten during a Virtual Town Hall.
In 2019, the Cultural Series program started the Crestview Chorus, which is still alive today. It supports the North Okaloosa Community Band that was looking for a place to play, and held the first ever New Year's Bash on Main Street.
Celebrations have included Valentine's Day and commemoration events like Crestview's D-Day and World War II. This year, there was 9/11 Remembrance Day. 
In the future, the program hopes to bring some kind of a theater group to the city of Crestview so people have the opportunity, whether it's music or whether it's acting, to get out and do something in the evening and not have to go to the south-end of Okaloosa County to be entertained. 
As the county seat continues to "raise the bar" when it comes to its citizens' quality of life, a new division of the Parks and Recreation Department has also been established specifically to enhance the city's cultural life.
The Cultural Services Division, headed by Brian Hughes, operates out of the historic Bush House, originally the 1926 home of Louisville and Nashville Railroad track supervisor Lorenza Bush and his family.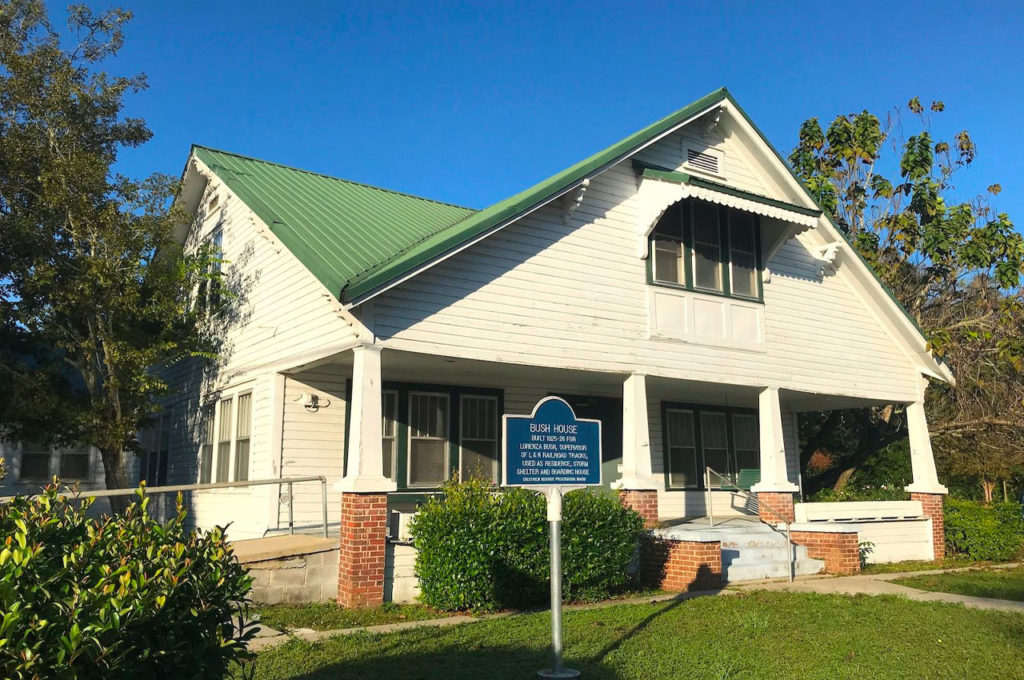 The Cultural Services Division encompasses the McMahon Environmental Center. Visitors can peruse the new exhibit hall which includes artifacts curated by the park's founder, the late forester John McMahon.
The Division partners with organizations including the Main Street Crestview Association and Crestview Area Chamber of Commerce during local events, and with the Crestview Public Library on art exhibitions, cultural displays and historic programs and classes.
"This new division truly displays the city's commitment to enhancing our community's cultural life," said Mr. Hughes.