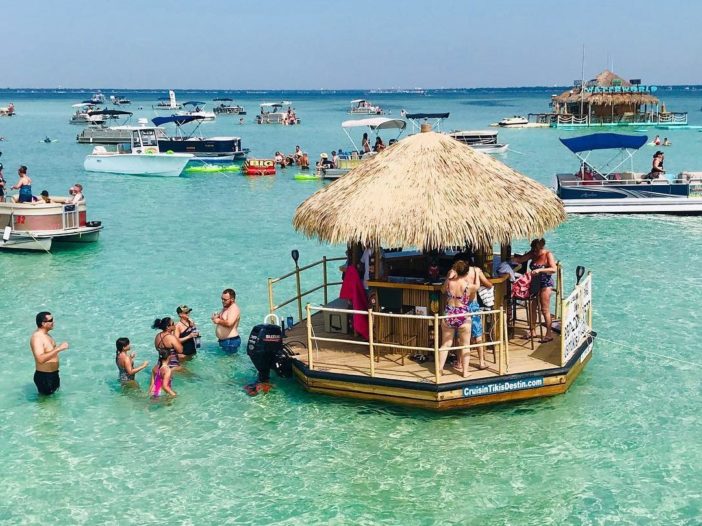 Looking for a fun date night or something different to do with a group of friends? Consider checking out Cruisin' Tikis Destin! They have a few different options for cruising around on a tiki boat. Here's what you need to know!
Pack up your favorite beverages and snacks and book your tiki cruise from Cruisin' Tikis Destin! They're conveniently located on the Destin Harbor, making it the perfect opportunity to grab a pre-cruise cocktail from 1835 Porch Bar before heading down.
All of the tiki cruises from Cruisin' Tikis allow you to bring your own drinks and snacks. Cruisin' Tikis will provide a cooler and ice for you! You can easily book one of the cruises via their website or by calling 850-200-0573. These are their four cruise options.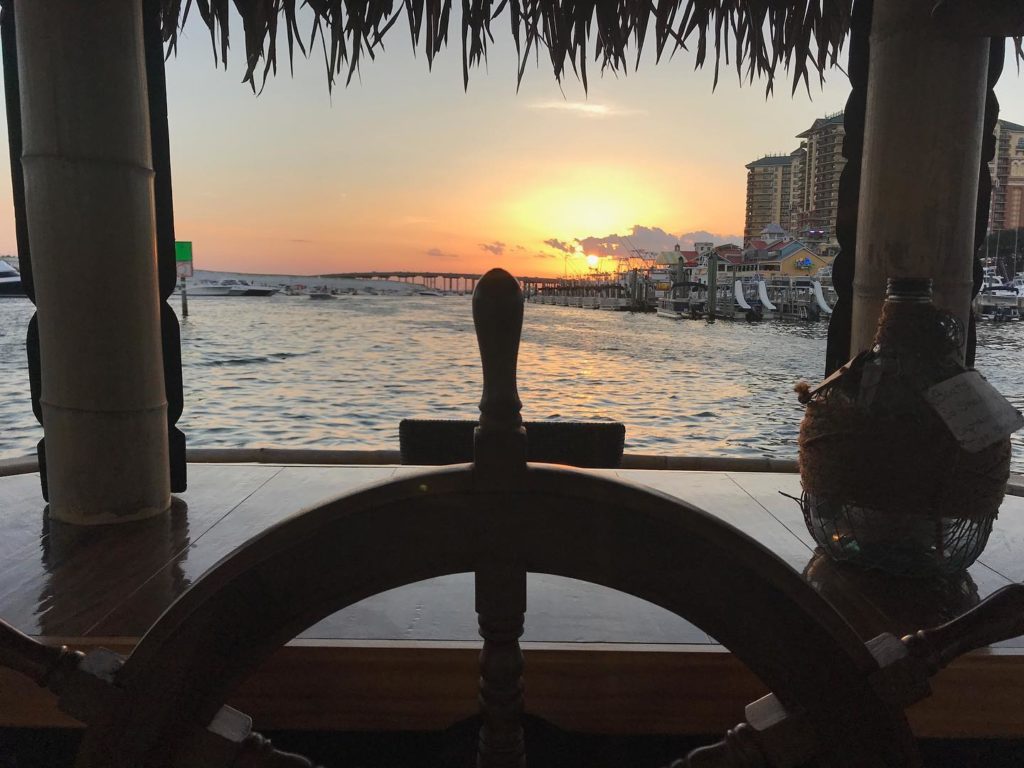 Cruise Options:
1.5 Hour Sunset Cruise
Cost: $59 per person
1.5 hour cruise around the Destin Harbor at sunset
3 Hour Crab Island Sandbar Cruise
Cost: $79.95 per person
3 hour cruise starting at the Destin Harbor and going to Crab Island. The captain will drop the anchor at Crab Island so you can swim, float, and sip on your favorite beverage!
Harbor Lights Cruise
Cost: $49 per person
Cruise through the Destin Harbor at night and enjoy the lights and sites!
1.5 Hour Harbor Cruise
Cost: $49 per person
1.5 hour sightseeing cruise on the Destin Harbor. Keep an eye out for dolphins!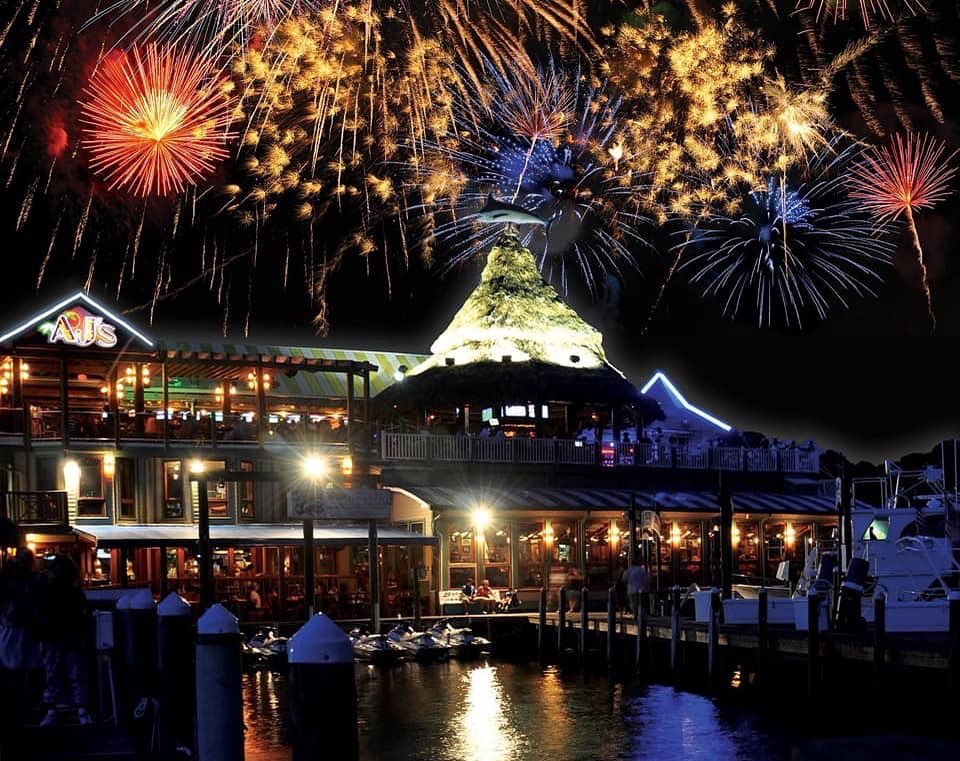 Additionally, Cruisin' Tikis offers specialty cruises occassionally, such as the Fireworks Cruise coming up this Friday. Book your experience here!