DeFuniak Springs is having their inaugural Oktoberfest this Saturday, October 2, 2021. The 501(c)(3) non-profit organization has planned a day of outdoor events including a Run/SUP around Lake DeFuniak, the Oktoberfest beer festival, and an evening of live music. 
"This Oktoberfest is really the first dip of our toe in the water for outdoor festivals of this caliber," said Chelsea Blaich, Executive Director of Main Street DeFuniak Springs.
For DeFuniak, this is the first type of event that allows alcohol in this manner.
"We want to show people that these events can be done well and safely, and that all can enjoy," continued Blaich. "With Oktoberfest, we continue to offer just a variety of events. Some are free, some have a cost to attend, but this is going to be a true gauge of how these events will do in Downtown, and hopefully bring a great crowd from outside of the area."
Main Street DeFuniak Springs really started doing events in the Downtown area last year, just after Thanksgiving, with their Merry Main Street event. That event drew in tens of thousands of people, due in large part to what the city does with the lights around the lake yard and Christmas Reflections.
"Main Street's been working hard to do events in tandem with other events that are taking place in the city, as well as standalone events that bring people downtown to introduce them to the locally-owned brick and mortar shops," said Blaich.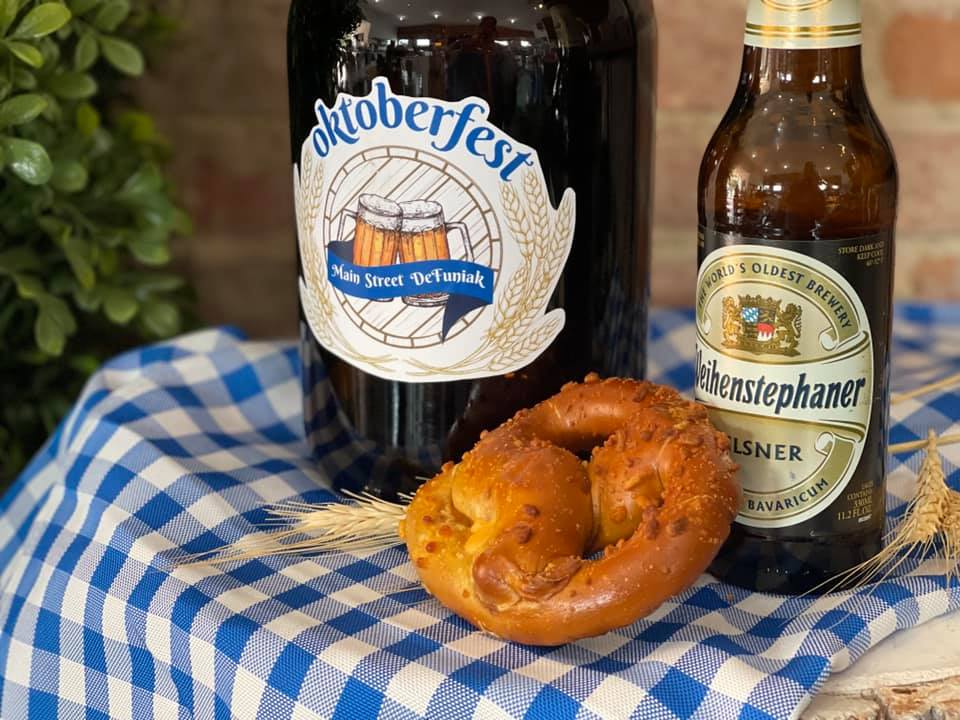 "I'm excited that this is something that's never been done before," continued Blaich. "It's going to really be an introduction of beer and wine festivals that you normally see in Pensacola, Panama City and the southern part of Okaloosa & Walton counties. To have something like this in DeFuniak is something that I hope people are excited to see and be a part of."
The rundown of the day
The day's festivities will kick off at 9:00 a.m. with a casual fitness competition combining running and stand-up paddle (SUP) boarding on Circle Drive.
Participants in the Run/SUP will complete a roughly 1.3-mile run around Circle Drive, immediately followed by a 1-mile stand-up paddleboard race in Lake DeFuniak.
Prizes from area businesses will be awarded for the fastest male, female, and youth (14 and under).
All ages are invited to attend. Cost to participate is $30.00.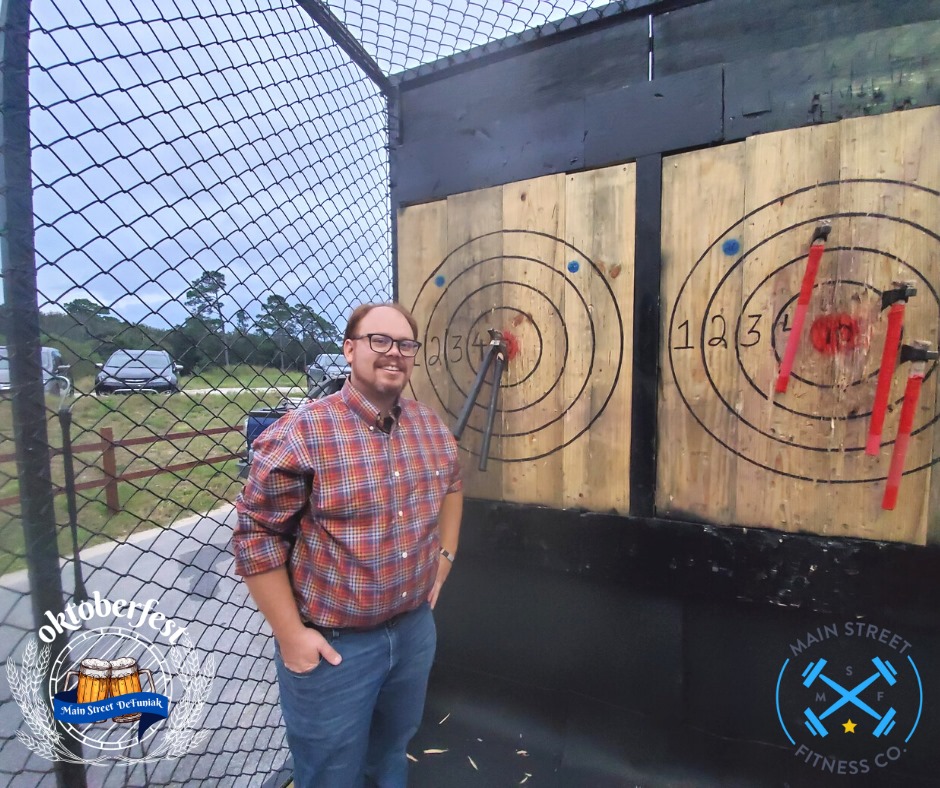 The event's namesake, Oktoberfest, will take place from 12:00pm to 3:00pm on Baldwin Avenue between. S. 7th St. and S. 8th St. Adults 21 years of age and older are invited to enjoy seasonal beers, grilled bratwurst, axe throwing, and authentic German music.
Tickets are $25.00. Price includes beers and a commemorative Oktoberfest cup.
Food and non-alcoholic beverages, along with axe throws can be purchased for an additional cost.
Oktoberfest attendees are encouraged to bring a sober driver to the event. Sober drivers will attend for free.
And to wrap it up, there will be live music by Longleaf Drive, a high energy bluegrass jam band. The outdoor concert will be held from 3:00 p.m. to 6:00 p.m.
If you can't make it to the event, there is still more reason to visit.
"DeFuniak is very blessed to have a natural wonder with Lake DeFuniak, which is one of the two almost-perfectly-round lakes in the world," said Blaich. "So that natural beauty is there, but beyond that we have a variety of merchants downtown, as well as throughout the city."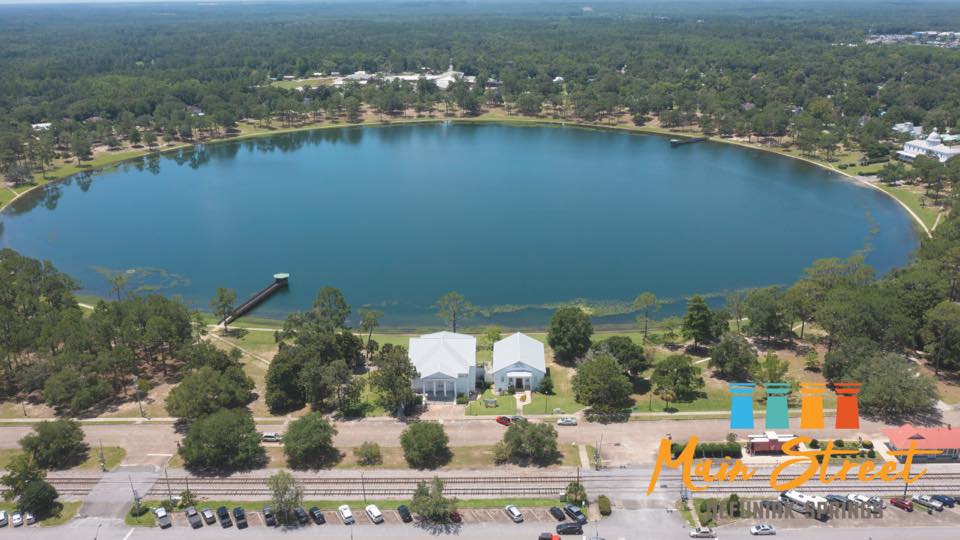 Visitors from around the local areas can definitely make a day visit and learn more about the history of DeFuniak, see the Victorian homes, and join a walking-tour around Lake DeFuniak that gives some insight into what the buildings used to be and what they are now.
For more info on all of this, click here.