Last week, the City of Destin's parks and recreation staff completed the city's first permitted ADA compliant wheelchair accessible ramp at June White Decker park.
The Destin Fire Control District also provides a no-cost Beach Wheelchair Program to allow residents or visitors, who need assistance, access to the beaches.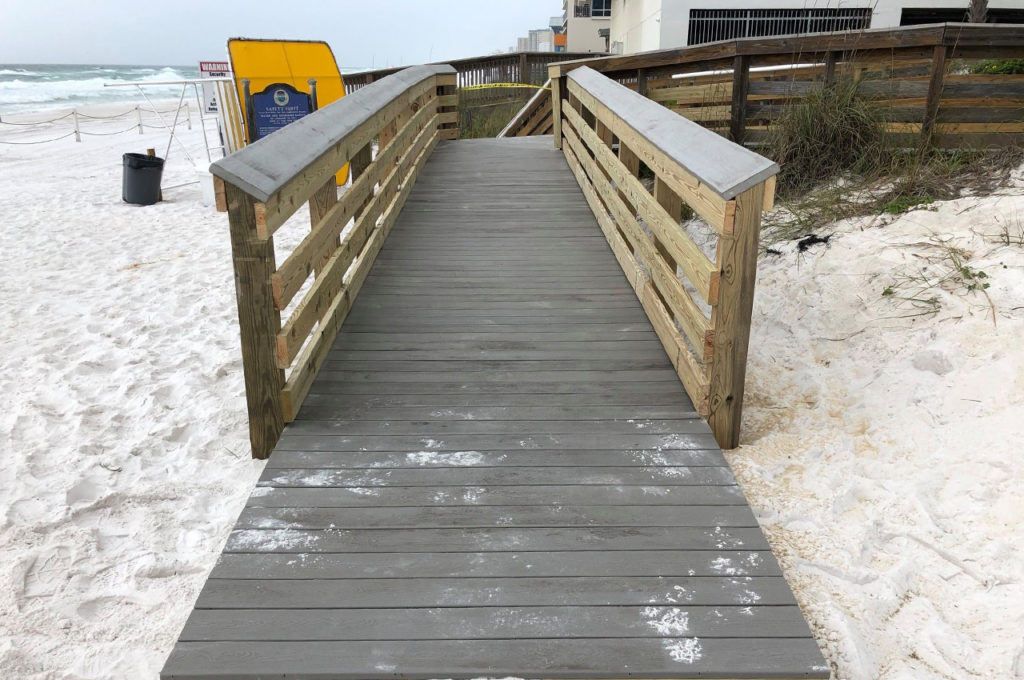 According to the City of Destin, Beach Wheels are available to be used at three designated beach access points in Destin:
June White Decker
Shirah Beach Trail
James Lee Park.
For more information about the beach wheelchair program click here.