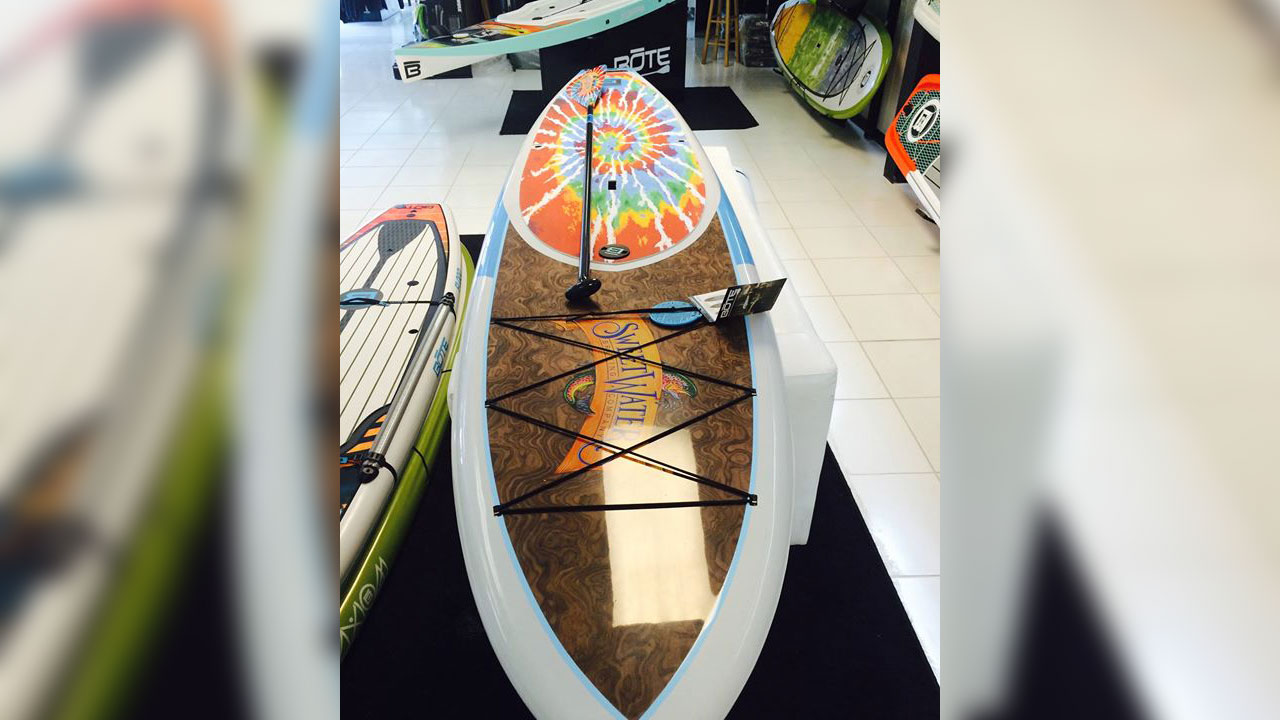 On Saturday September 28, 2015, the Destin Beer Festival was in full swing. The event highlights craft beer and wine and features selections from local & national breweries.
Proceeds from the event benefit local 501(c)3 not-for-profit organizations. Children in Crisis & The Emerald Coast Autism Center were this year's recipients.
The paddleboard was stolen around 4:30pm with a thief just walking out with the prize
The paddleboard from BOTE was a prize at the Beer Fest. Someone did indeed win the board but couldn't claim the prize because someone else decided to dip out with it!
As first reported on Facebook by Clint Brown, the board was last seen leaving with a blond haired woman who was possibly in her 50s. The woman drove off from Chan's Beer Fest driving a black Escalade or Yukon with the board sticking out of the back of the vehicle.
Humanity wins. The paddleboard was returned and all is right in the world
On Sunday the paddleboard was returned to the BOTE store in Destin, FL. There were no reports of who the woman was or why she took the board in the first place.
Listen up people…please don't go around stealing paddleboards. It's not that serious!