"This is the garbage removed on Okaloosa Island on June 23rd", started Destin City Councilman Parker Destin.
This isn't the first time that the County Commissioner candidate has shed light on the ever-increasing trash issue on Okaloosa Island. Back in May, Destin posted pictures of trash in front of the Destin Coast Guard station and other Eglin Access points that went viral.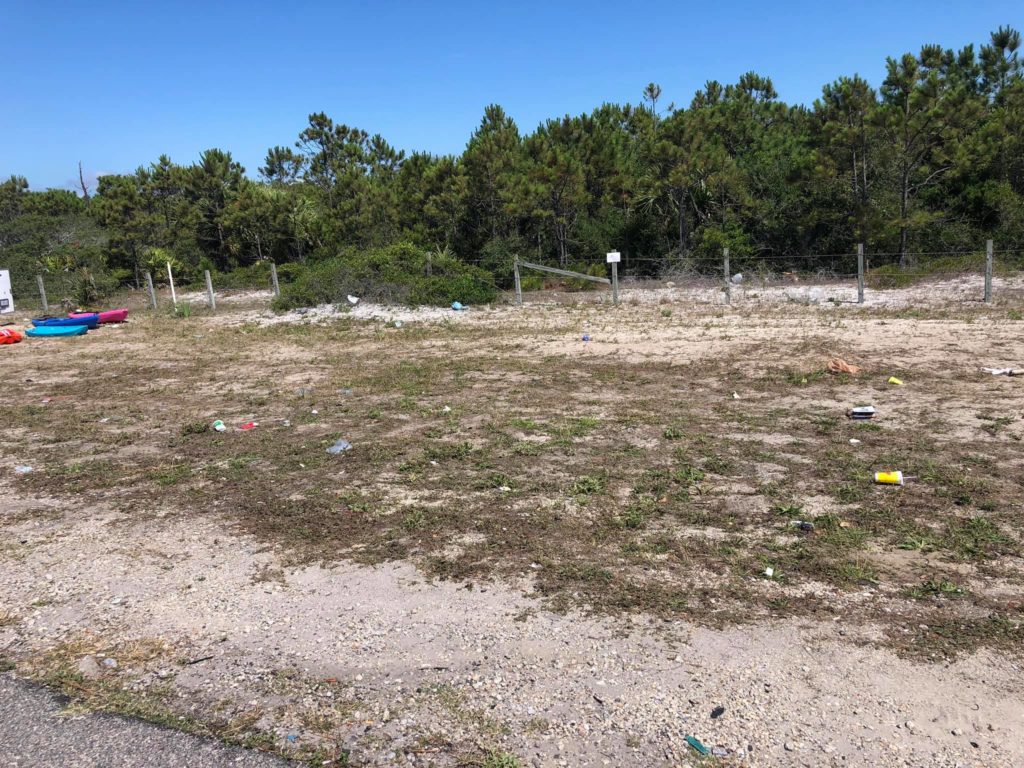 This time around, the pictures are much different.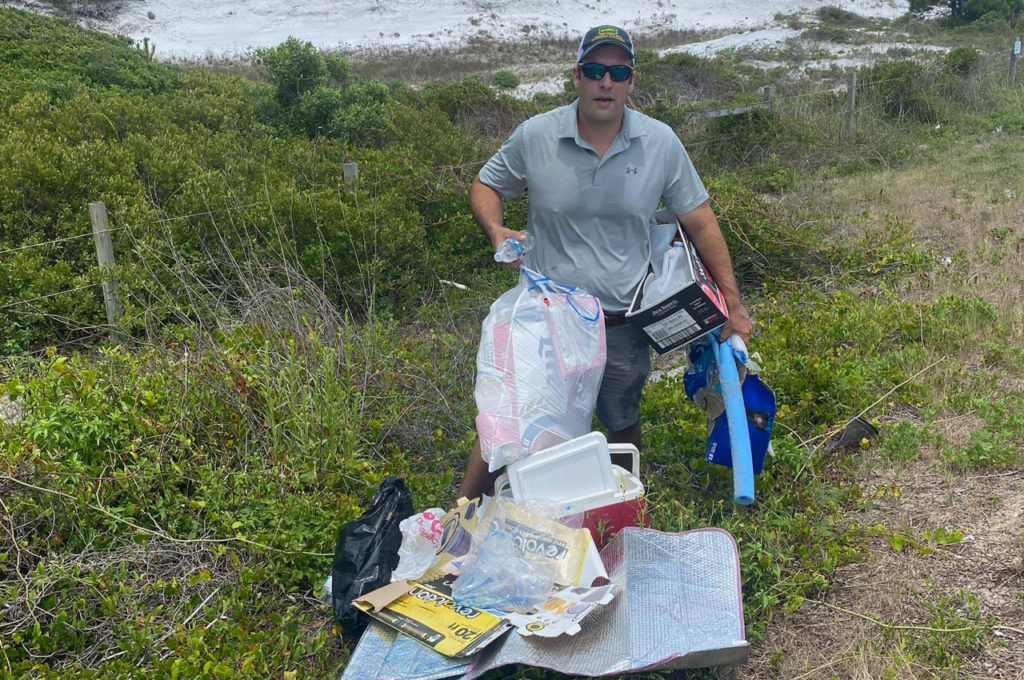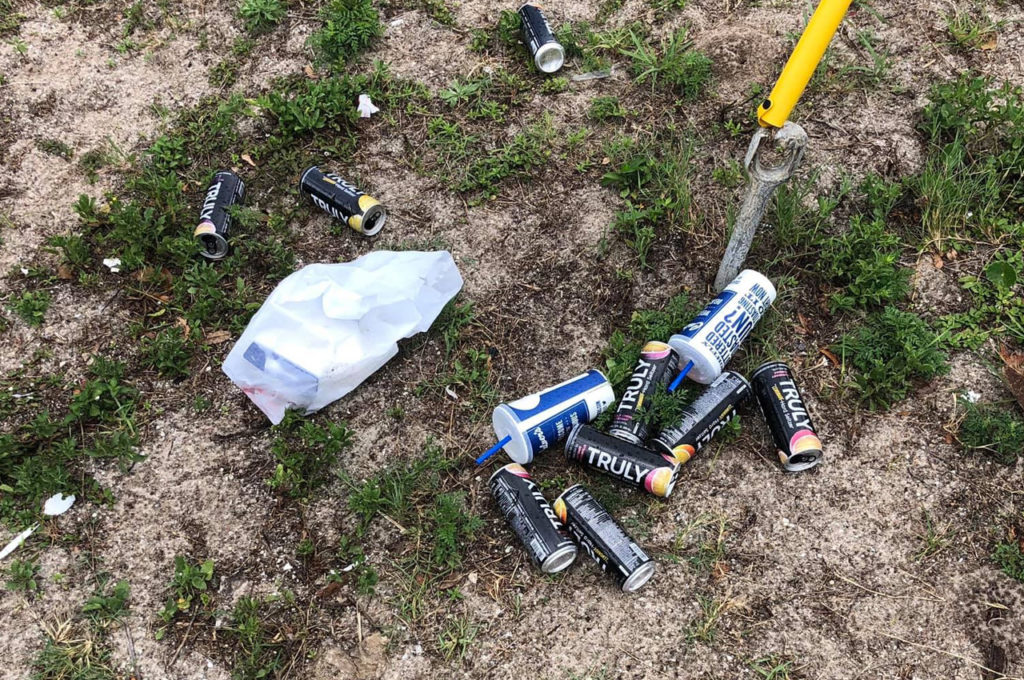 "It's tourist refuse from their use of the access points (USCG is closed, but still being used) and represents only a fraction of what remains out there because I was only able to clean the 1-mile, north-shoulder stretch from Princess Beach to USCGS Destin", said Parker Destin.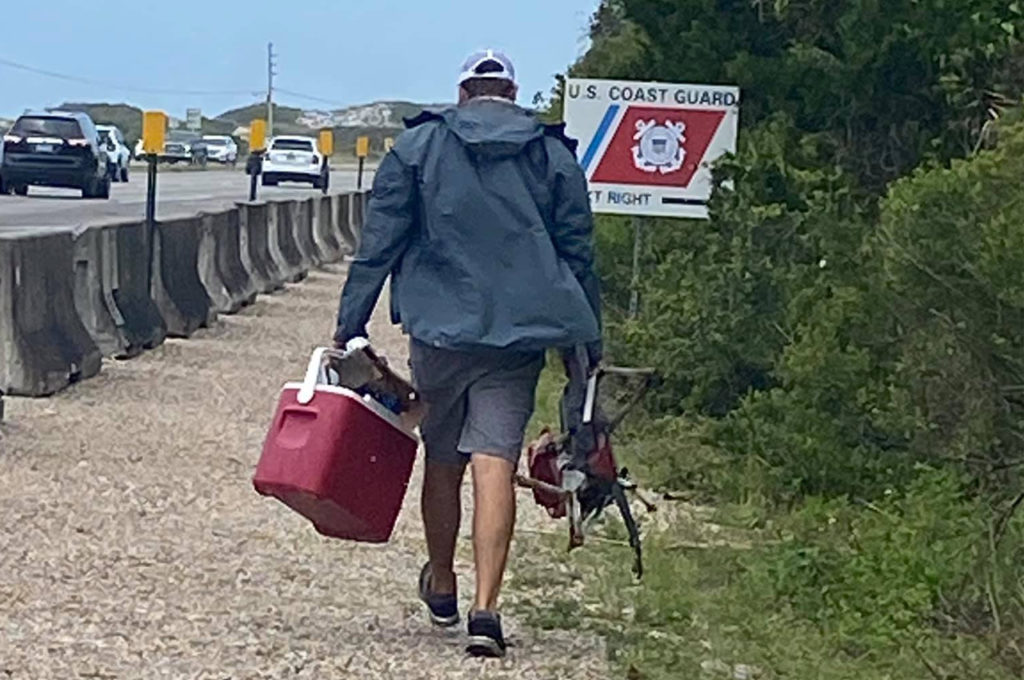 Here is a list of what was collected, listed by frequency:
Plastic water bottles
Plastic ice bags
Beer cans
To-go food containers
Grocery bags
Plastic solo cups
Beach toys and the packaging
Diapers
Liquor bottles
Packaging for bottled water and beer
Not mentioned in the list is the fact that there were used wet wipes scattered across bushes because people are going to bathroom in the dunes due to lack of restroom amenities on the Island.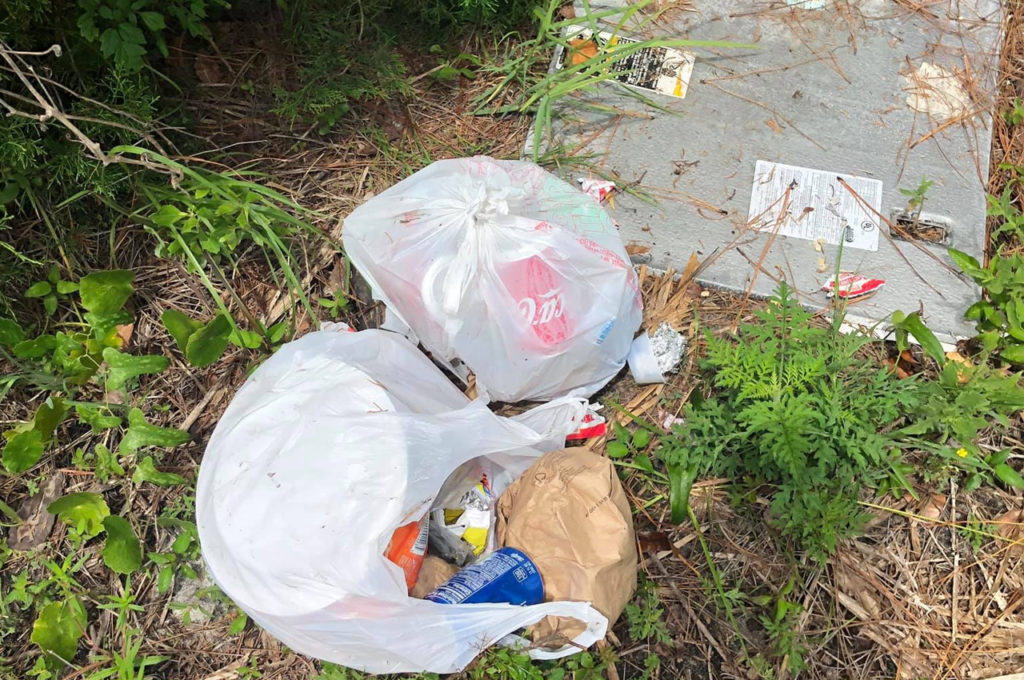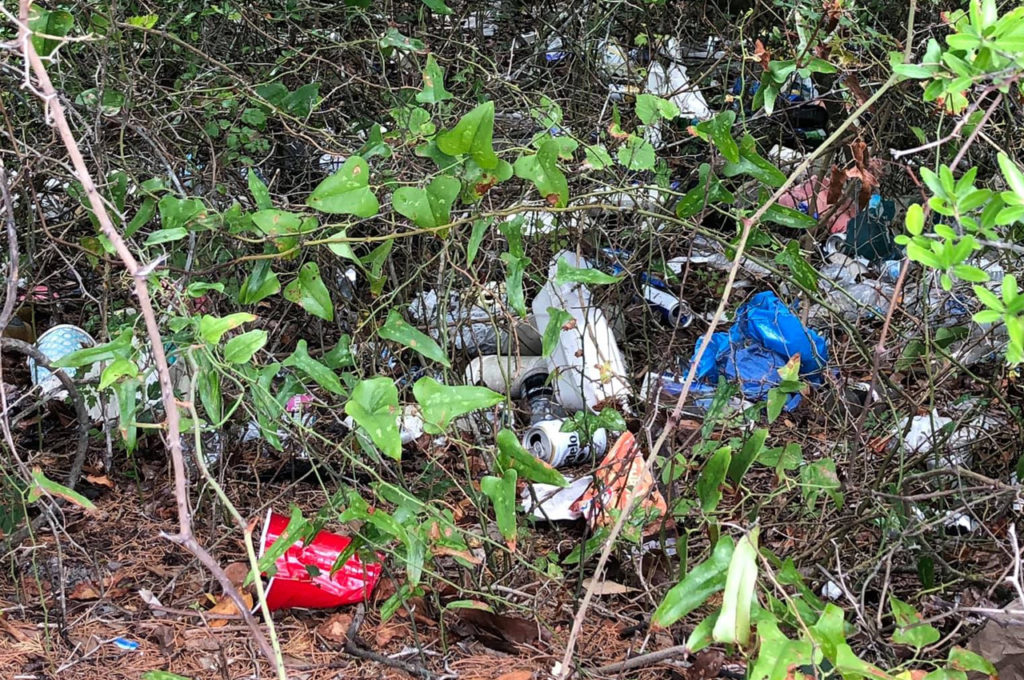 "It's pretty overwhelming for our volunteers on that road due to amount of debris and the long stretch of road," said Megan Betancourt, Coast Community Cleanup. "There seems to be more litter than ever on that road now that people are parking down it. With the COVID-19 restrictions on the number of people in groups, we have been hesitant on bringing large groups out to clean. And it's getting harder to get volunteers for that same reason."
According to Betancourt, it has become more taboo now to pick up other people's trash than ever before, which she attributes as part of the issue.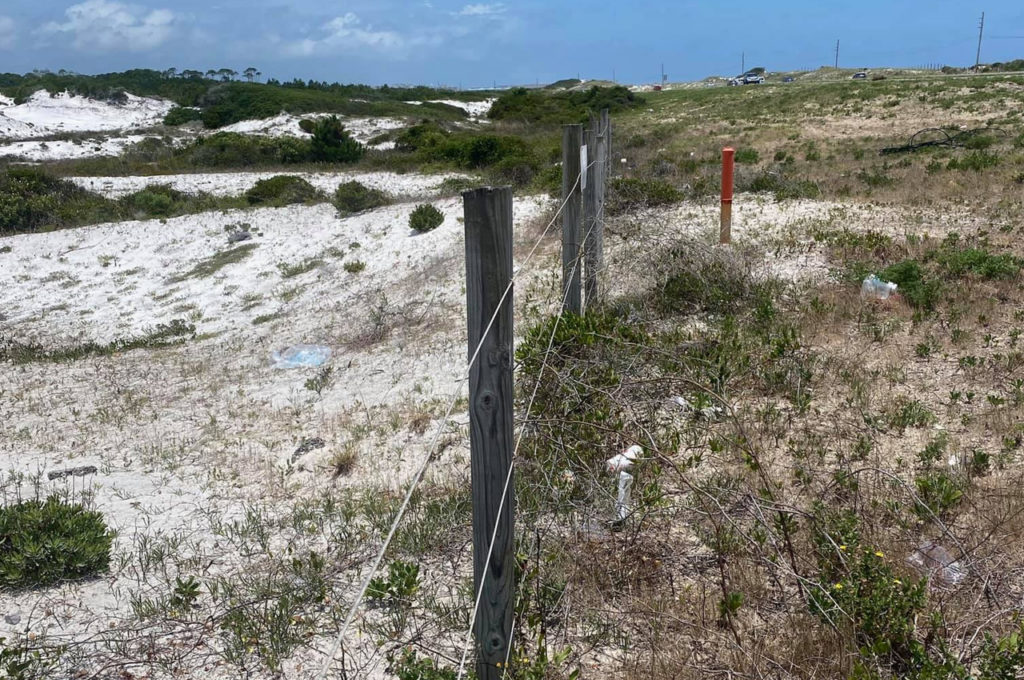 "We have seen everything from plastic beach toys, plastic bottles, cups, fast food trash, plastic bags, etc.," she continued. "It's alarming to see it increase especially being surrounded by water and nesting areas. I think as a county we should be working together to not only educate our guests and locals but put more effort into keeping that area clean as a unit."
"Our volunteers work extremely hard for hours on that road just for it it be littered with trash the following weekend."
When asked about potential ways to help reduce the amount of trash, Betancourt mentioned the possibility of more trash cans or to stop allowing people to park along the highway.
"We adopted that part of the road because we knew we had to do something but it's definitely been a challenge for our volunteers in recent months due to the increase in litter", she ended.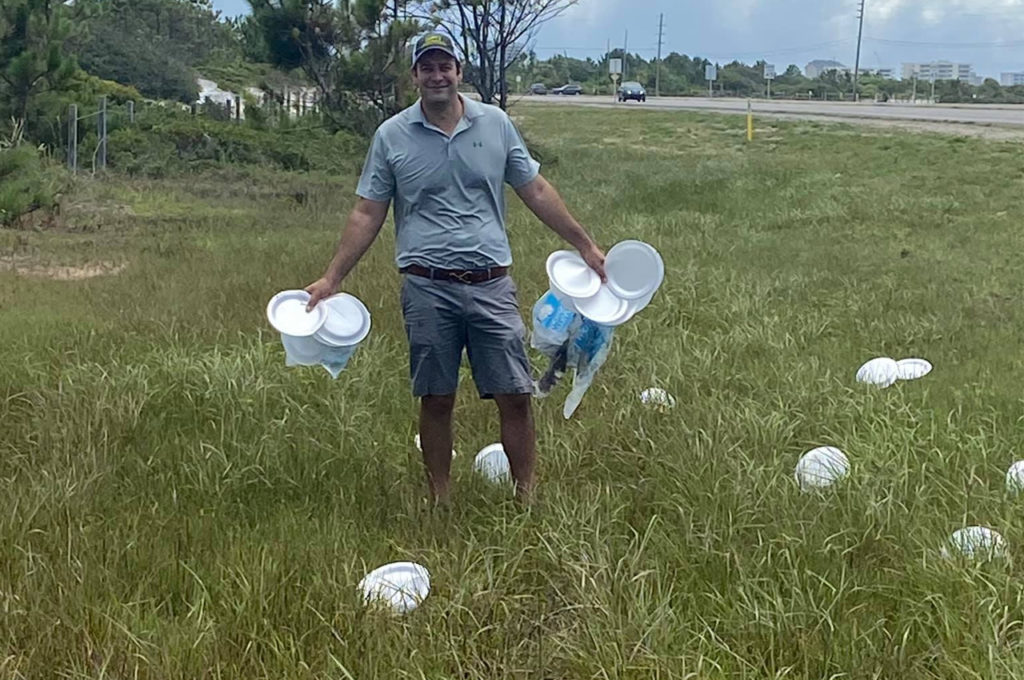 "I'm asking for the community's support on August 18th to send me to the Okaloosa County Commission to work with the Air Force and to stop this degradation of our environment", Destin continued. "Until then, I'm working in my capacity as a representative on the Tourist Development Council and a Destin City Council member to restart the conversation with Eglin Leadership and Okaloosa County."