Destin High School is trying to navigate financial issues and internal conflicts as the 2022-23 school year comes to a close. The issues, according to a recent board workshop, stem from unchecked spending, missed budgetary projections, and a contentious relationship between the school board and school staff.
In late 2022, the school's financial troubles came to light. Despite a spending freeze initiated by Treasurer and Board Member Sarah Stone earlier this year, checks allegedly continued to be written for expenses up to $5,000. According to discussion at the workshop on May 8, the Principal is authorized to write checks for amounts under $5,000. All invoices over $5,000 have to be approved by the board.
Stone gave some insight into the amount of checks written during the workshop:
October: $63,000 total
November: 33 checks totaling $20,000
December: 56 checks totaling $59,000
The school's former financial services company, Red Apple, voiced concerns about losing control over the school's spending. Red Apple held public meetings with the school to prioritize expenses due to be paid.
According to Principal Christine Cruickshank, these expenses were for things like paying local vendors for school lunches, electricity, rental facilities, etc. Day-to-day operational expenses for the high school.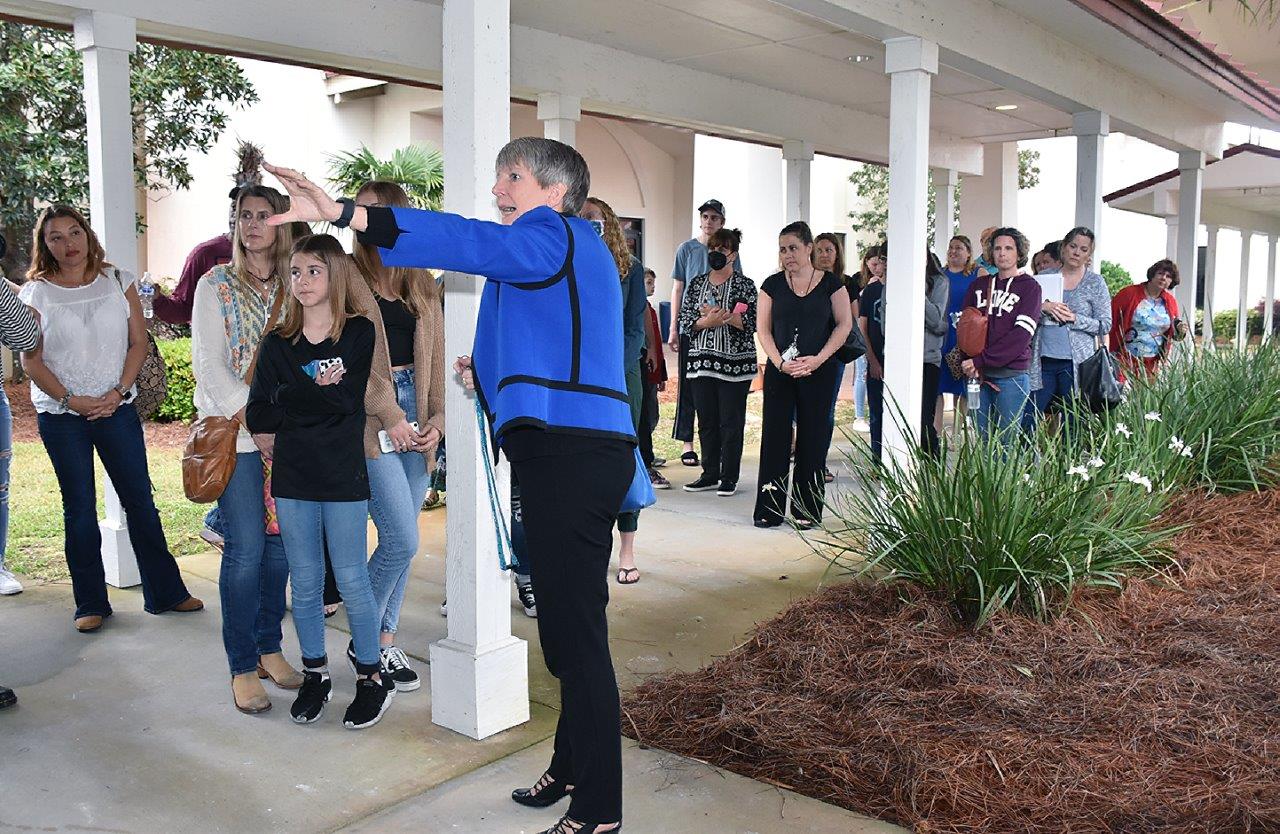 However, the financial strain became evident when comparing the school's salary and benefit costs to the funding received from the Florida Education Funding Program (FEFP). Those costs consistently exceeded the funding, culminating in a staggering 20% overage in March 2023, partly due to the inclusion of coaches' stipends. Here's the breakdown:
January – 101%
February – 112%
March – 120%
April – 109%
May – 90%
June – 103% (projected)
An issue seems to be the school's budgeting based on projected student enrollment (475 students), not actual instructional hours. This means that due to students being dual-enrolled or even opting for a study hall, the school would receive less FTE money from the state than expected. According to the March 2023 unaudited financials, the high school actually receives funds based on 437 FTE.
"The budget that we established in year two was very much based on Red Apple giving us advice," said Sarah Stone, Governing Board Member and Treasurer for Destin High School, during the workshop. "We didn't know that we were over budget until we really were with School Financial Services."
By December 2022, the school had dismissed Red Apple, hiring School Financial Services in an attempt to rectify the situation. However, by this point, the process of recovering and reviewing records from Red Apple was slow and challenging.
The school also faced issues with its reserves, as they had to be used for unexpected expenses such as $50,000 for air conditioning and legal expenses. Stone told the crowd that the school budgeted $6,500 for substitute pay but is currently sitting at about $50,000 in sub pay.
"So we've blown our budget," said Stone.
Principal Cruickshank did clarify the substitute teacher information and said that the school did lose 2 teachers this year, unrelated to the current situation. One of the positions was harder to fill given the requirements.
Still, as of the March financials, which is the one most recently completed, the school was over budget by $832,000 with most of that being due to unexpected costs, according to Cruickshank.
The launch of 25 sports programs at Destin High School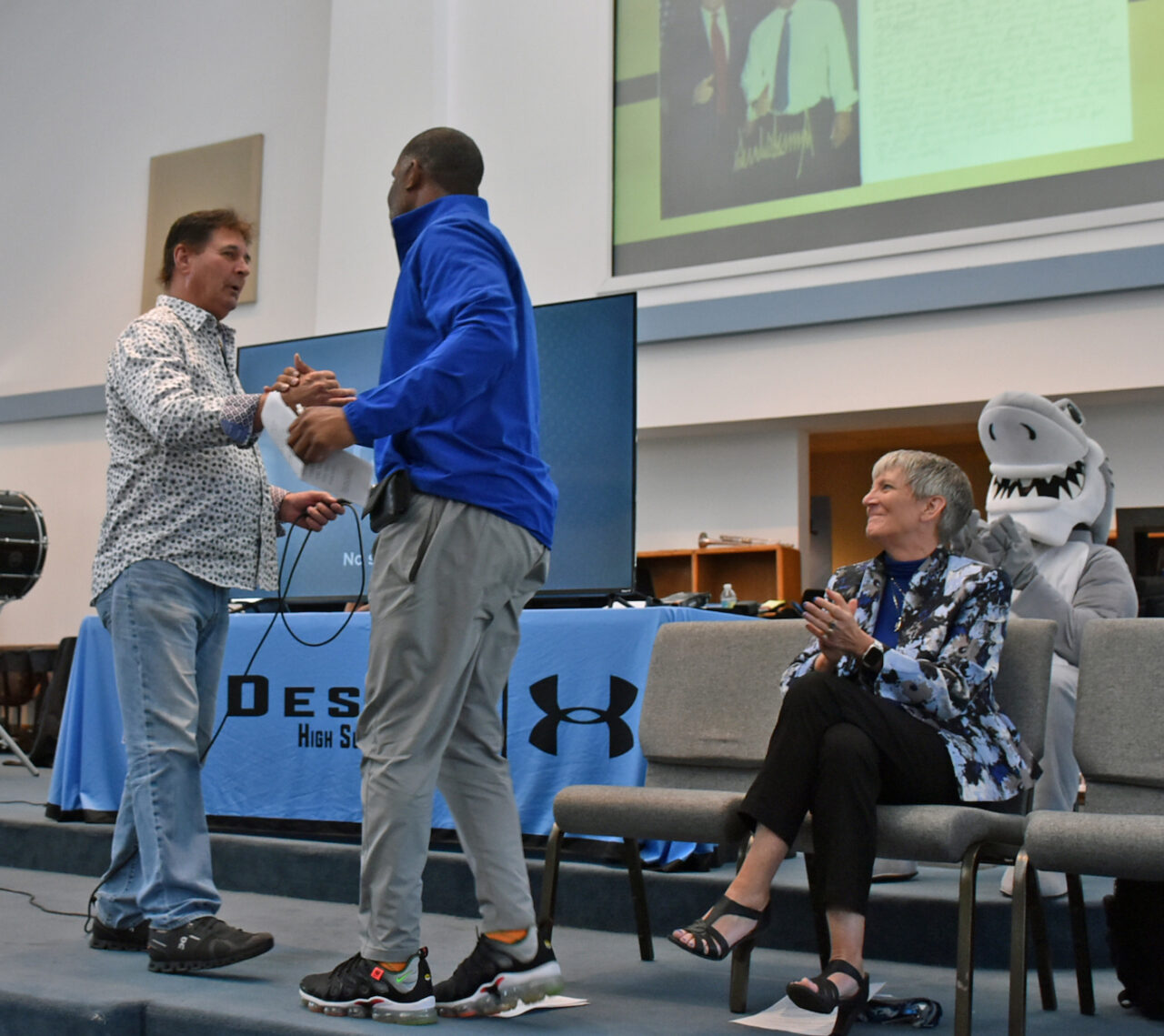 The school was also running a full sports program from year one. In total, the school is operating 25 sports programs for 475 students. Athletic Director Phil Dorn spoke during the workshop, claiming that a $150,000 donation specifically earmarked for a new weight room "disappeared."
"That is against the law," Dorn asserted. He also revealed that athletics had brought in $806,000 in revenue this year, with expenses amounting to $752,000, raising questions about the alleged deficit. In the first year, he says athletics had $450,000 in revenue and ~$300,000 in expenses.
"Right here is two years of tracking of athletic money," he said. "I asked for permission to spend the money from Red Apple."
Dorn went on to say that when he got to Destin High School, he asked Red Apple how they would line item and track athletic funds. Dorn claims he was told that Red Apple doesn't do it that way and that he should keep track of his funding, as they put the money "all in one bucket."
Dorn added that "[coaches] stipends were never under athletics. Transportation was never under athletics. Facilities was never under athletics."
Stone said that starting with so many sports programs and clubs was a mistake.
"It was a mistake of the board to allow that. I will say that with certainty," she said. "The problem is, you had a board that believed in this and we didn't want to say no to anything, so we said yes to everything."
Teachers not having access to fundraising money
Stone told the audience that since School Financial Services came on in January, it has taken them three months just to sort through everything that they have had to process.
"At a district school, you have a CFO that's paid. You have an attorney that's paid. You have bookkeepers. You have every paid position," she said. "Here, none of us are paid, so we're doing this in between our real jobs. On top of that, School Financial Services, they do get paid, but for the amount of work, it is minimal."
The teachers, specifically those who run special programs like band, athletics, theater and fishing, voiced frustrations with the spending freeze due to no longer having access to the donations and funds they raised. Some teachers have had to resort to putting expenses on their personal credit cards.
Music Director Courtney Noe addressed the board during the workshop and stated that she has kept record of all of her donations and fundraising, and that her program has been fully self-funded.
"When we're told you can't spend the money that you fundraised and you can't pay your people that have already worked for you, because we don't have any money, that's concerning," said Noe. "I had $3,000 on my credit card for two months. I planned ahead. I did my business. I made it happen. Thank God I had $3,000 on my credit card open."
Questions of trust and accountability arose when a member of the audience asked about the allocation of donations. He expressed worry that the money earmarked for specific programs, like the music program, might have been redirected elsewhere, such as payroll.
As for the money, SFS claims that "internal accounts are housed, monitored and maintained on the chart of accounts." But from a cash in, cash out standpoint, the school only has so much that comes into the account each month.
"That, in turn, has to go out for payroll, for example," said a finance representative. "You only have so much money coming in during the month. Once it comes in, it honestly turns around and goes back out for your bond payment, and then the net amount is then deposited."
"When you contract with us, cash is one of the things that we assist you in maintaining, and when your payroll comes up, we have an estimated amount that has to be in that account in order for your payroll to sweep. From a cash statement, the money is there and payroll has to be met. But on the chart of accounts, your stuff will be accounted for."
When asked by Mrs. Noe if there was "cash to cover" the needs of special programs, the reply from finance was "at this time, no."
In an interview with Get The Coast, Mrs. Cruickshank confirmed that while special program funds are accounted for on the financial reports, the school did not have restricted cash accounts in place.
A charter school in Okaloosa County
The Okaloosa County School District is simply the 'sponsor' of Destin High School Inc., and essentially is the passthrough for money from the state to the school. The Okaloosa County School Board did approve Destin High School Inc.'s charter in 2019, but the school operates on its own with their own governing board.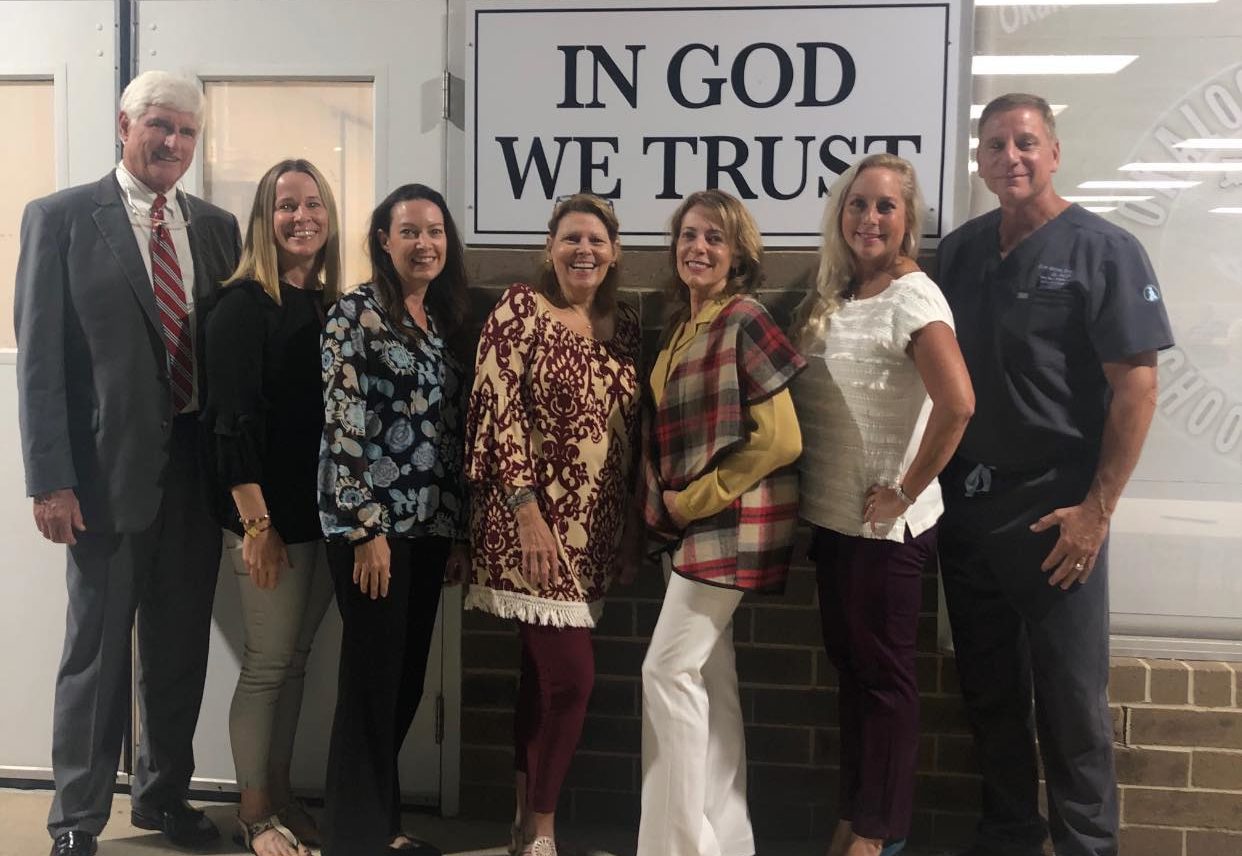 However, even though the District and the Okaloosa County School Board are not involved in the operations of Destin High School, the District can terminate the school's charter for nearly 50 reasons. Reason number 2 on this is the "failure to meet generally accepted standards of fiscal management." This includes, but is not limited to:
A negative fund balance in any governmental fund as reported in a budget or audit report;
Negative net assets as reported in a budget or audit report;
Failure to timely file reports required by the Sponsor;
Improper expenditure of grant funds;
Failure to maintain required insurance;
Failure to correct audit findings within sixty (60) calendar days;
Spending in excess of approved appropriations;
And material discrepancies (5% percent or greater) between unaudited annual financial reports and audited statements;
Another reason on the list is "having substantial debt resulting in a deteriorating financial condition or delinquency in payments."
Attendees were told that the school would have two separate accounts moving forward – an operational account and an internal account – to ensure more transparent handling of funds. However, the finance representative highlighted in the workshop that "your cash-in can only go so far. So you are depending on the community to assist you in your fundraising efforts to overcome a deficit as a normal charter school."
Despite this, Stone emphasized the importance of collective fundraising for the school, rather than fundraising for specific expenses. She reasoned, "We will raise a lot more money by doing that than only going out and earmarking for a specific expense that you need right now."
Stone also addressed the need for financial prudence, given the school's lack of reserve funds.
"When your budget is spent, you will have to fundraise anything above that and we're not there yet," she said. "We're going to get better every year and build up a reserve account because right now we have no reserves for replacements."
As for the Okaloosa County School District with regard to Destin High School, the charter school, just like all public charter schools, has its own administration and governing board that are responsible for the oversight of its school's operations, including financial matters. The District did release the following statement:
"The Okaloosa County School District's role regarding charter school financial matters is to monitor and review the financial information of the charter school to ensure it is operating within the terms of its charter contract and state law. The District provides technical assistance to the charter school regarding its financial accounting operations as may be requested. Monthly, the District reviews financial statements and provides service as needed. In recent weeks, the District has requested additional financial records and information to perform a more thorough review of the charter school's financial condition as outlined in the school's charter."
Tension between the governing board and school staff
The financial issues at Destin High School have been compounded by tension between the governing board and school staff. Teachers have expressed frustrations over treatment from certain board members, along with frustrations over the status of funds raised by them for certain programs. The tension became so fraught that 32 of 35 school employees signed a petition to have Sarah Stone removed from the governing board.
The petition requested the immediate removal of Stone and outlines a series of allegations against her.
Here is what the petition stated: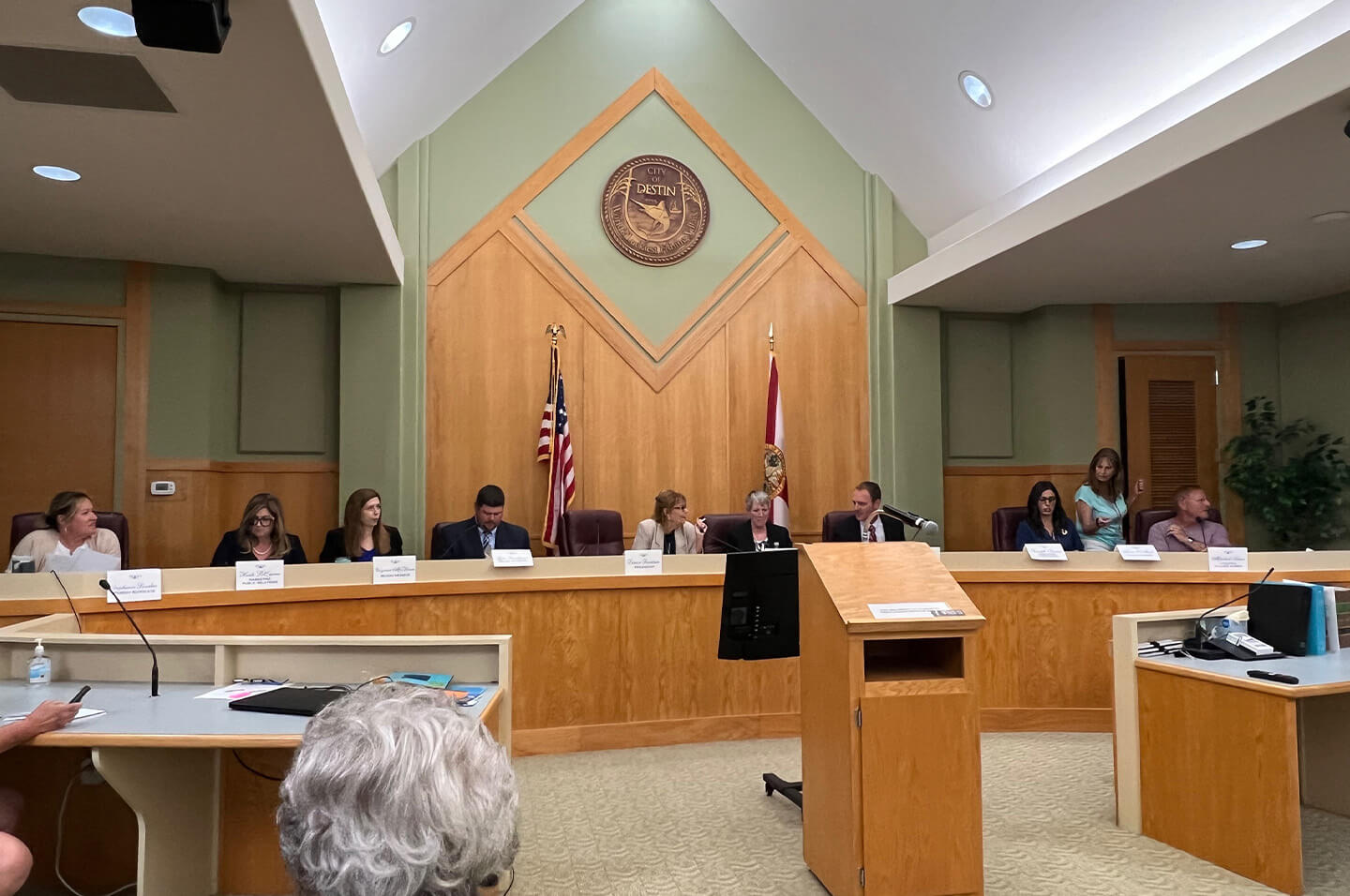 The petition was never formally presented to the board, but was brought up during Monday's workshop. Members of the board, and various community members, demanded to know how the petition was started and who wrote it. Principal Cruickshank said she did not know about the petition "in any way, shape, or form" and said that she was asked if staff could have a meeting one morning.
In response to the petition, an emergency board meeting was scheduled for Friday, May 12 at 1pm at Destin City Hall. The meeting was requested by Mrs. Stone on behalf of her attorney to "vote on the immediate termination of Mr. Dorn" and requested "direction from the Board attorney regarding the most expeditious manner to investigate the involvement of others and address the situation from this point forward."
The reason for the the "immediate termination of Mr. Dorn" was outlined in her letter below:
The 'emergency meeting' letter begins with:
However, Friday's "emergency meeting" did not go as planned.
Immediately after the meeting started, a motion was made by board member Drew Palmer to adjourn the meeting on the grounds that the reasons for the meeting did not constitute an "emergency."
Mrs. Stone was also not present at the meeting. The reason for her absence was not stated during the meeting.
Principal Cruickshank was given the opportunity to address the audience. In her nearly 5 minute speech, she addressed the governing board, teachers, parents and the students.
"We are in some challenging times. Finances are tight. Mistakes have been made," she said. "These are growing pains of a young school. We need to keep our eyes on the prize, the students at all times, and we can get through this together."
Later on during Friday's meeting, Cruickshank addressed the allegations of teachers talking to students about the current situation.
"I have already addressed with the staff that there is to be no communication in the classroom with the students about the adult's situations," she said. "They were told by me, along with another staff member, that if I got wind of it that it was occurring, that there would be severe disciplinary action taken on that person."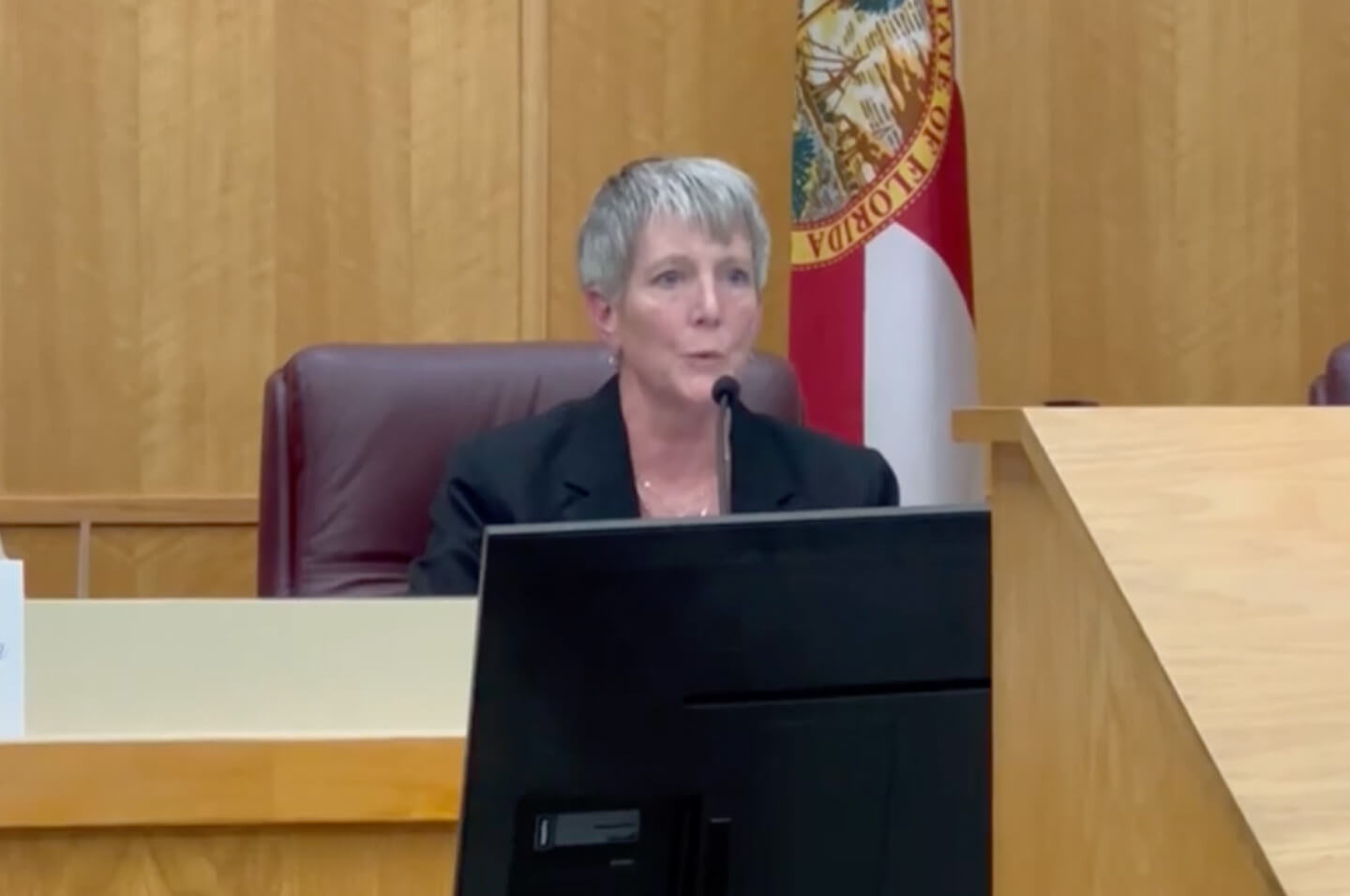 As Destin High School tries to focus on the remaining days of this school year, there are also questions as to who will be coming back next year. During the workshop on Monday and the Board meeting on Tuesday, several teachers expressed the possibility of leaving the school.
In fact, Mrs. Noe verbally tendered her resignation at the end of Tuesday's board meeting. Mrs. Noe described her recent experiences at the school board meetings as being akin to walking into a "snake pit." She said she had attended the workshop with the intention of understanding the issues plaguing the school and to find possible solutions. However, she says she was met with hostility from individuals who had "never stepped foot in the school" and seemed to have little interest in creating solutions.
"I have taught thousands of children across Okaloosa County and have worked with countless families. At no point have I represented myself as being against great education or our school," Mrs. Noe said on Tuesday. "Yet, I had grown men and strangers yelling at me last night as if my passions were not appropriate."
"At no point last night did I present an opinion. The issues regarding the deficit, misallocated funds, missing field trip funds, and donor lawsuits are very real. I was only speaking facts. Repeating past meeting minutes should never result in an angry mob attacking a teacher who has only put her students as the top priority."
"As much as the board's attorney tried to sway me otherwise, I am also trained in handling donor funds and the dangers it presents us with the IRS and state of Florida. I cannot with a clear conscience allow this misallocation of funds to happen under my watch," Mrs. Noe said.
"It turns out the donuts I sell every Friday, the community donations for new music and instruments, the parent checks for field trips have all been moved to pay my own salary amongst other things."
In her resignation speech, she also pointed out her disillusionment with the governing board, stating, "After last night, I no longer have trust in this school [DHS governing] board or even the community who heckled me last night when I've dedicated the past 13 years of my life to music education."
Principal Cruickshank told Get The Coast that as of Wednesday evening, she did not have any formal resignations from any teachers.
Destin High's Athletics Allegations and Tripp Tolbert's $1 million pledge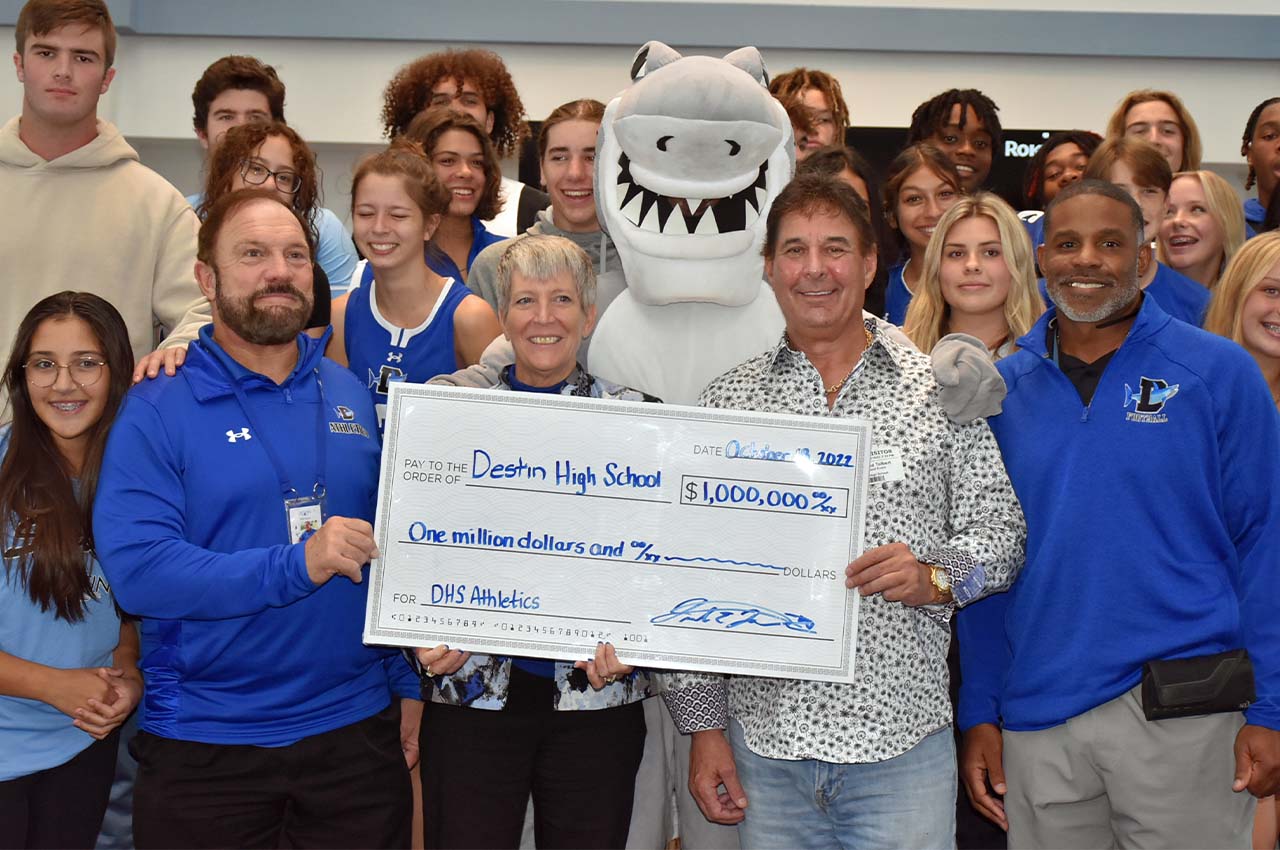 On Tuesday, May 16, 2023, a law firm representing Athletic Director Phil Dorn sent a cease and desist letter to Principal Cruickshank on behalf of Dorn in an effort to "stop the harassment against him and to request that efforts be made to prevent spurious claims from being made by individuals who apparently have either a vendetta against him or are attempting to cover up wrongdoing by making false claims about him."
In the letter, Attorney Marie Mattox outlines chronologically the issues and allegations against Dorn, along with his claims of misuse of money at Destin High School. The "misuse claims" allege that "money that was designated for a specific purpose" was moved to different accounts to be used for a non-designated purpose. She wrote that "as a 501c organization, donated funds have to be used for their intended/designated purpose."
The following is what Mattox sent in the cease and desist letter to Principal Cruickshank:
Note: It has been formatted to be easier to read.
The Letter continued…
That was the end of the cease and desist letter.
What happens next
There seems to be a bright spot for the school, however, thanks to some very recent donations in the past two weeks. According to a public finance meeting on Tuesday, May 16, the school claims they will be fully caught up on all payables that have been submitted.
As of the March 31st report, the accounts payable totalled $375,000. Cruickshank said they have paid down a large amount of that already and are working through them to get them paid as quickly as possible.
"I feel very comfortable with where we're going in the future," said Cruickshank during Monday's workshop.
Moving forward, the school is working on their draft budget and looking at increased enrollment numbers and what staffing will look like, according to discussion during Tuesday's financial meeting.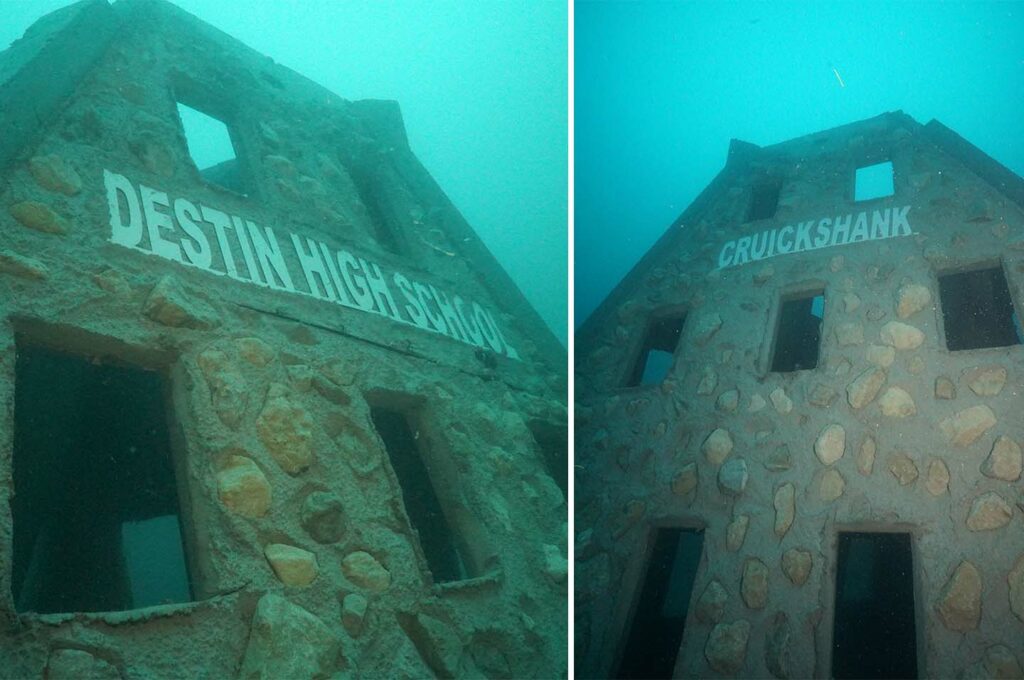 When asked if Destin High School was at risk of closing its doors, Cruickshank confidently replied, "Not at all. I do not feel that way at all."
"This is needed in Destin," she continued. "This is a place we want the kids to be. The kids are happy, the kids are excited, and in my opinion, we are not at risk."
As the final days of the school year approach, Cruickshank believes the future is bright for Destin High School.
"There have been problems identified but we are working to fix those problems," she said. "I'm looking forward to the Blessing of the Fleet tomorrow night with our seniors. I'm looking forward to state testing being over and the end of course exams. And I'm looking forward to graduation next week. I think that we are making a big impact, a positive impact in the community, and I want to continue that."
The next governing board meeting will take place on May 23, 2023 at 6pm in the Destin High School Cafeteria.