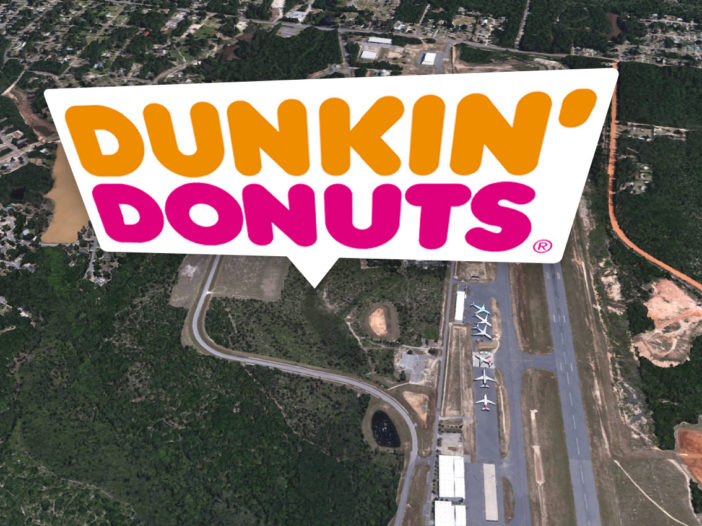 At last Tuesday's Okaloosa Board of County Commissioners meeting, the Commissioners granted a 10-year property tax exemption (EDATE) to Dunkin' Donuts in an effort to bring the donut-maker's new distribution center to Crestview.
Under the Florida Constitution and Florida Statutes, the County has the authority to grant property tax exemptions since the voters granted that authority to Okaloosa County on August 26, 2014.
EDATE: This is called an Economic Development Ad Valorem Tax Exemption
Project Dunk (as it was referred to in the agenda) will build a new 24,500 sq.ft. food manufacturing facility on Adora Teal Way in Crestview, FL., with the final goal of creating 60+ jobs.
According to the terms with the county, here's what Dunkin' plans to do:
Construct a new facility consisting of 24,500 square feet of Food Manufacturing space
Through December 31, 2022, Dunkin' invest a minimum of $4,459,585 in the construction of a new facility, including the purchase of new equipment.
Create at least 10 full-time equivalent jobs paying an average annual wage equal to or in excess of 110% of the average annual wage for Okaloosa County during each of the tax years for which the EDATE Exemption is sought.
Hire locals: Dunkin' shall use its best efforts to hire employees residing within Okaloosa County and to use local suppliers for its goods and services.
💰 About the money: Average wage of the 10 new employees will be $50,000 (110% of the average wage in Okaloosa County)
"They're bringing in a business to a piece of dirt right now that has a few trees on it and it's not producing anything," said Commissioner Paul Mixon. "So what we're doing as a county is saying in 10 years, this income is going to be coming based on the assessed value into our general revenues because of the Ad Valorem Tax."
"This is allowing us an opportunity to grow and expand, but not put the emphasis on the business or the hardship on the business right away to pay those taxes," Mixon continued. "We're really incentivizing them to come to our area, bring their business, with the expectation that their business stays here much longer than 10 years."
💵 The total savings for Dunkin' would be $25,851 for Tangible Personal Property and $99,095 for Real Property – Building & Improvements only
Dunkin' Donuts is reportedly planning to make their final decision at the end of the month.