As the ballots are hitting mailboxes and residents cast their vote on the proposed countywide bed-tax expansion, I sat down with Okaloosa's Tourism Director Jennifer Adams to discuss eco-tourism and what it means for north Okaloosa County.
For those who don't know, the Tourist Development Department is actually a county department. Their job is to promote the Destin-Fort Walton Beach area right now as a vacation destination.
The TDD is funded by taxes that are collected on overnight stays (bed-tax) of less than six months.
Outside of advertising and just bringing people here, the TDD is responsible for other things:
They fund public safety using 10% of revenues.
They do beach renourishment and clean the beaches.
They deploy artificial reefs.
Those are just a few standout items, but as the mail-in election continues, the TDD is thinking about what they can do for the north-end with similar initiatives.
"What I love about the expansion of the taxing district is all the other products that I'll have," said Adams. "Just think about camping. There's so many more opportunities to promote camping in the north-end of the county because they have great campgrounds. There is hiking, paddleboarding, kayaking down the fresh water system. There's all these great things."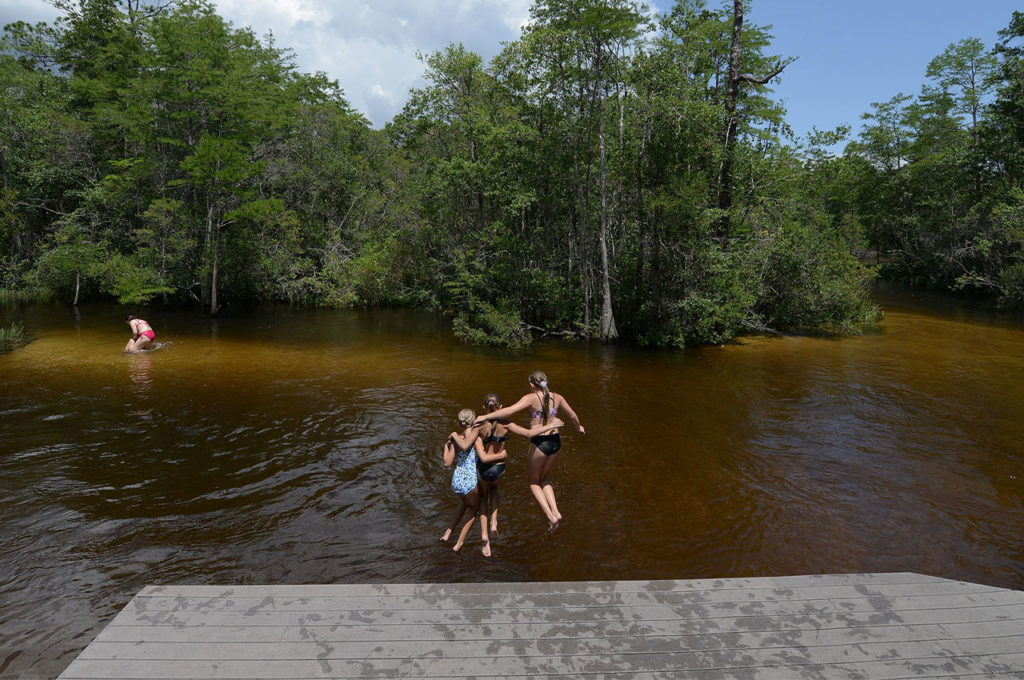 For Adams, she knows that those amenities will need some projects to go with them, and that fits right into their "Little Adventures" program.
"I think that a lot of people know our platform this year has focused around Little Adventures," she continued. "These are bite-size adventures that you can do while you're here. Yes, you go to the beach, but maybe you want to learn to paddleboard and then go up to Rocky Bayou or you want to go to the museums for a day. When we expand the taxing district, I'll have so many more Little Adventures."
"Who's to say that a family might not want to come down on a Friday so they stay in Crestview or Niceville. Then on that fun Saturday morning, they can get up and go pick strawberries and then their journey down to the beach isn't 10 hours in the car trying to get to the beach."
According to Adams, just like they are teaching kids how to fish and how to get on a surf board in the south-end, there are unique opportunities in the north.
"Wouldn't it be cool if we could have a kayaking trail down the river where you could have places to stay and it takes you three days to get down?", she said. "Obviously we are the fishing capital, we know how to fish in our waters, but go up north and fish there. It's a completely different world."
Adams says that with our local ecosystem, even more can be done:
Stargazing pop-ups
More robust turtle patrol
Learning more about the wildlife
"The journey down to the beach should be filled with so many other opportunities other than just sitting in the car, getting stuck at the tolls, and waiting for your room to be ready," said Adams.