Eglin Federal Credit Union and Step One Automotive Group are sponsoring this year's event!
After a two-year hiatus, the tradition returns with Eglin's 35th Annual Gate to Gate Memorial Day Run/Walk! 
This year's 4.4-mile event will take place on Monday, May 30 at 7 a.m. and is one of Northwest Florida's greatest traditions.
Registration is open to the public now through Tuesday, May 24 for those who wish to participate as runners, walkers or wheelchair participants. All registered participants can enjoy a post-race party at Unity Park and a FREE kids' race at 8:30 a.m.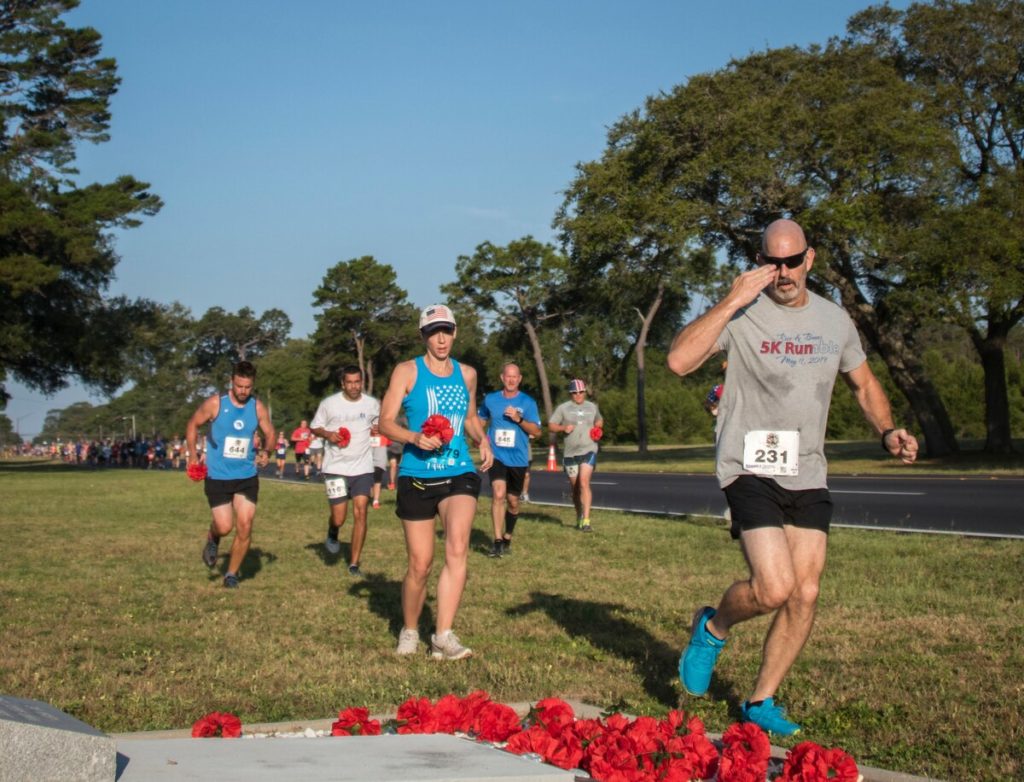 Early registration is $35 and will be open through Monday, May 2. Late registration is $45 and will be open through Tuesday, May 24. Registration will be available on the day of the race for $55 from 5 to 6 a.m. for those with base access. Cash will not be accepted for registration at any point.