Eglin Federal Credit Union announced plans to build an Operations Center at 340 Beal Parkway NW in Fort Walton Beach, Florida. (The old hospice location next to the cemetery.)
The four-story, 100,000 sqft building and attached parking garage will provide additional workspace for back-office employees while the Credit Union continues to grow and expand services. The new center will be able to comfortably accommodate 400 employees.
"We've ran out of space here in our main operations center in Fort Walton Beach and needed to grow a little bit," said Jerry Williams, CEO.
The current building was built in 1975 and houses more people than it was designed for.
"We're growing quite a bit and we need to look at it for the future and see what our needs will be in 15, 20, 25 years from now. That's what we're building for," continued Williams.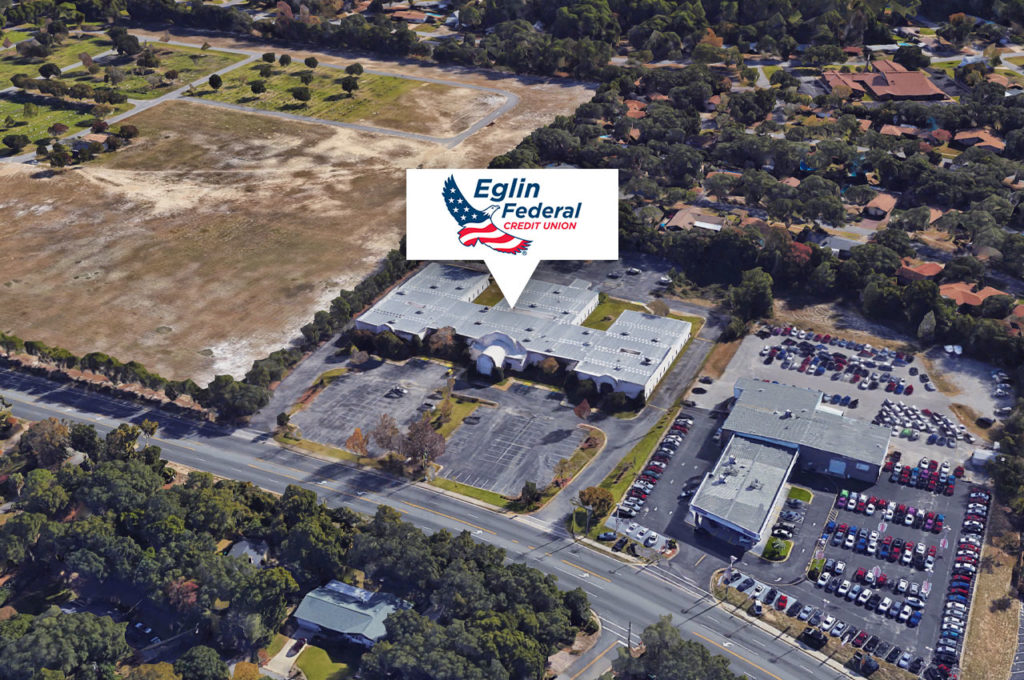 According to Chief Operations Officer Kenny Girot, the new building is being built with flexibility.
"Energy-efficient windows, geothermal wells and charging stations for electric vehicles are among the design elements that will contribute to the environmentally- friendly nature of the facility," said Girot.
Interior workspaces are designed to promote employee comfort and efficiency and to be adaptable as needs change over time.
"We're putting things in like raised floors throughout most of the building so that we can reconfigure the electrical data layouts of the building and have it just be tremendously flexible for us as our needs change," added Jerry Williams.
Groundbreaking for the Operations Center is scheduled for the fall of 2021. Construction is expected to take approximately 18 months. La Macchia Group will oversee the project and is the same design company that renovated their main building last year.
Local subcontractors will be utilized for much of the construction.