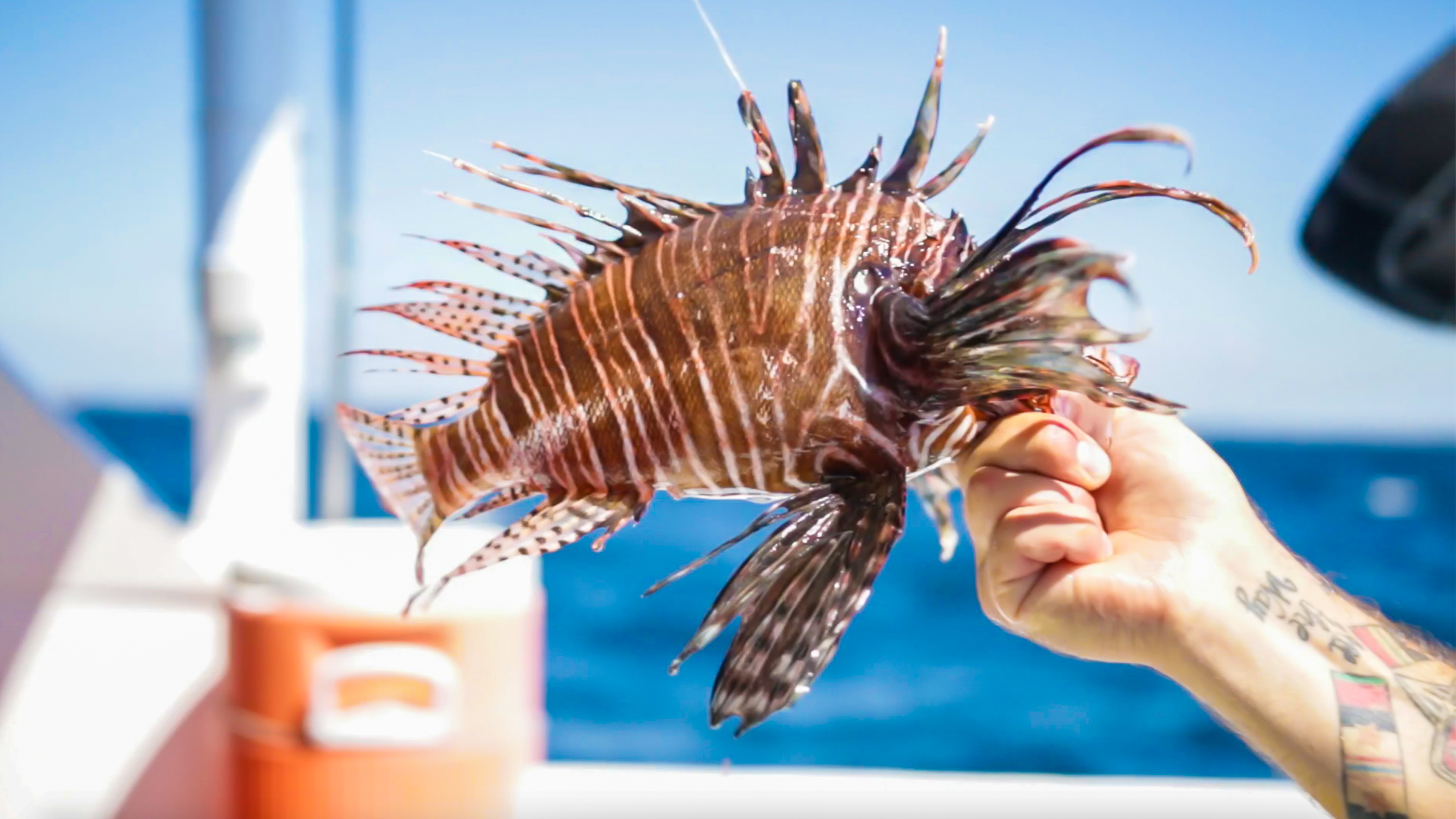 The Emerald Coast Open Lionfish Tournament has announced the largest cash prize award in the history of lionfish tournaments. Participating teams who bring in the most lionfish will be awarded a staggering $10,000 for first place. Additionally, teams can win $5,000 for the largest lionfish, and $5,000 for the smallest lionfish.
The Emerald Coast Open Lionfish Tournament, held at AJ's Seafood and Oyster Bar on the famed harbor boardwalk in Destin, Florida, is hosted by Florida Fish & Wildlife Conservation Commission (FWC) and Emerald Coast Convention & Visitor's Bureau.
The tournament begins at sunrise on May 17, 2019, and concludes at 11am on May 19 with an awards ceremony. The public is encouraged to attend the Lionfish Removal and Awareness Day festival on May 18-19, 2019. The festival will include educational booths about lionfish, fillet demonstrations, conservation organizations, artists, and other non-profit and commercial vendors.
Lionfish Restaurant Week will also be held May 10-16, 2019. Order Lionfish at featured restaurants during the week leading up to the tournament and festival. Restaurant schedules can be found here.
---
For more information, visit EmeraldCoastOpen.com or on Facebook.
For information about Lionfish Removal And Awareness Day, visit FWCReefRangers.com