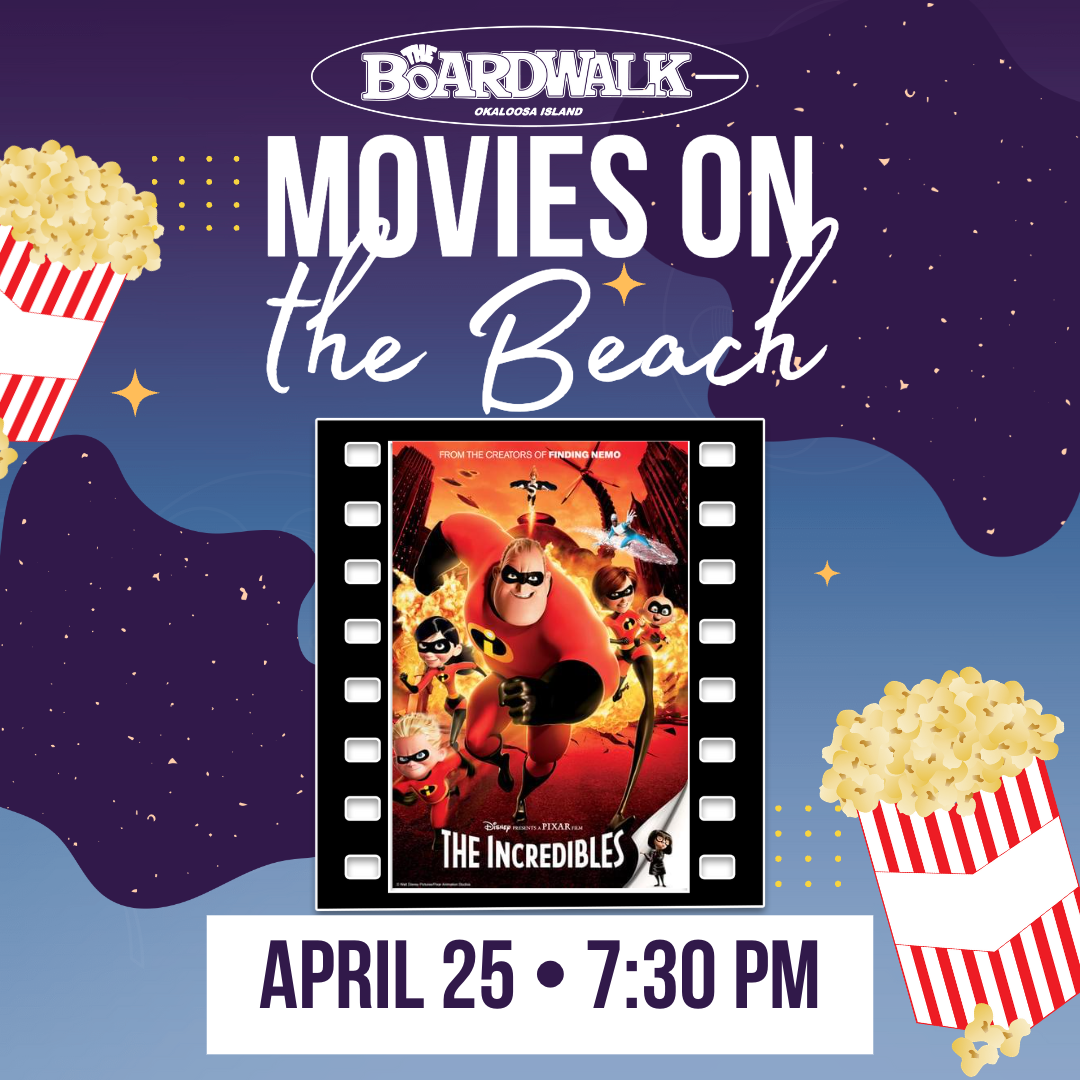 Head down to Al's Beach Club on the Boardwalk and join us in front of our giant inflatable movie screen right on the beach! 🏖️
Gather the whole gang, grab one of our delicious milkshakes and make magical memories with your loved ones under the star-lit sky, there's no better way to celebrate springtime than at our spectacular 🎞️ Movies on the Beach 🎞️ seaside screening spot!
🦹🏻 A favorite among superhero families, much like yours! Dashing super suits, dynamic family roles, and battles both internal and destructively real- this classic hits close to home! 🦸‍♂️
"The Incredibles"
Known to the world as superheroes Mr. Incredible and Elastigirl, Bob Parr and his wife Helen were among the world's greatest crime fighters, saving lives and battling evil on a daily basis. Fifteen years later, they have been forced to adopt civilian identities and retreat to the suburbs to live "normal" lives with their three kids, Violet, Dash and Jack-Jack. Itching to get back into action, Bob gets his chance when a mysterious communication summons him to a remote island for a top secret assignment.