5th Annual INTERNATIONAL FESTIVAL Fort Walton Beach
March 19 @ 10:00 am

-

7:00 pm

FREE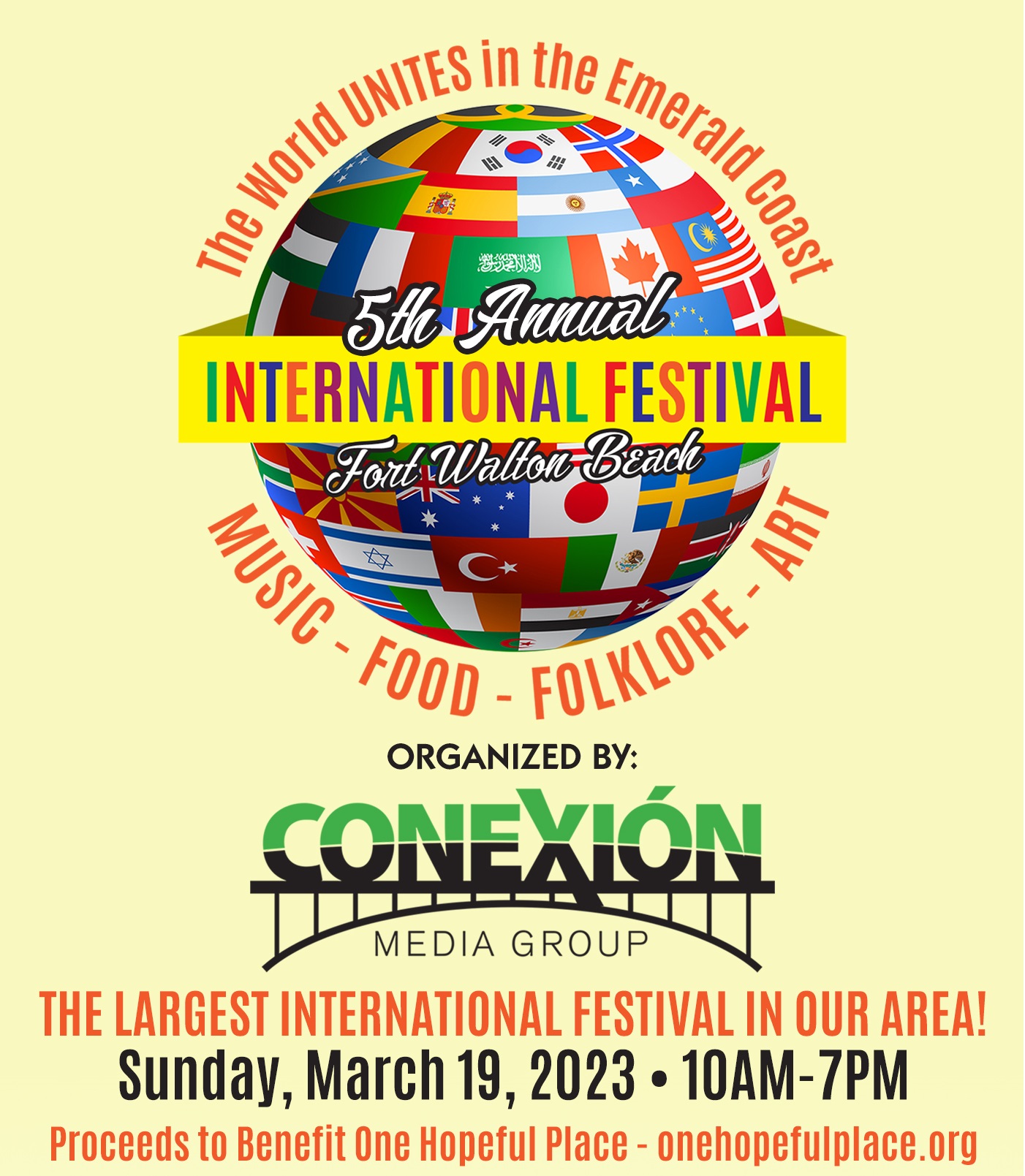 The primary purpose of our festival is to bring the entire community together in UNITY, regardless of ethnicity, race, or creed, to enjoy a high quality, family-friendly event.
Our festival kicks off the beautiful spring season in our area and displays the multiculturalism of our region! It consists of top-quality Live and DJ Music, Food, Folklore, and Art from more than 60 nations, with some participants traveling from as far as Tallahassee, Panama City, and the states of Georgia, Mississippi, and Alabama!
Please go here for pictures and video: https://www.facebook.com/InternationalFestivalFortWaltonBeach
https://www.facebook.com/media/set/?set=a.4708063645983074&type=3
The support of the business community will be key to its success and as we do each year, the net proceeds of our Festival are donated to a local area charitable organization.
During the first four years, more than $10,000.00 has been donated to charitable organizations in our region thanks to the generosity of our sponsors, donors, vendors and the general public that supports this multicultural event.
This year, we are benefitting ONE HOPEFUL PLACE! One Hopeful Place is the front door to permanent housing and provide an end to the cycle of homelessness in Okaloosa County! To learn more about this great organization, go here: https://onehopefulplace.org/
Related Events