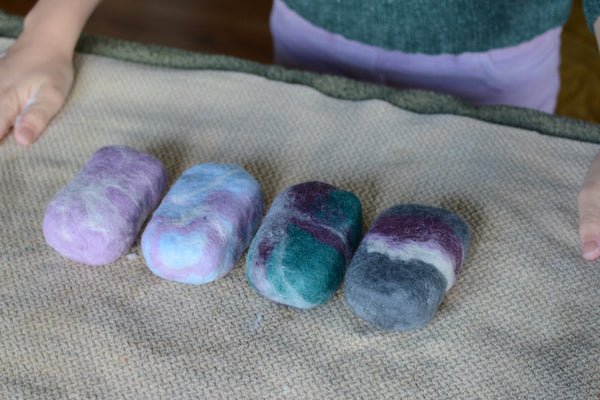 Join Jenn Dennis for a class on how to transform a bar of soap with some wool into a special gift for the holidays.
Class includes 1 bar of soap and all equipment to make a finished bar of felted soap.
Wool is naturally antimicrobial, prolongs the life of the bar, provides a gentle exfoliant like a wash cloth, and is 100% sustainable and eco friendly.
This is a fun quick class for all ages and levels. We will have a class at 10am and 12pm. You can purchase your tickets for the class on our website, please select the correct time you would like to attend.