Maxine Orange Gallery presents Featured Artist Collab Michael Lunsford & Gabriel Dishaw
May 4 @ 5:00 pm

-

8:00 pm

Free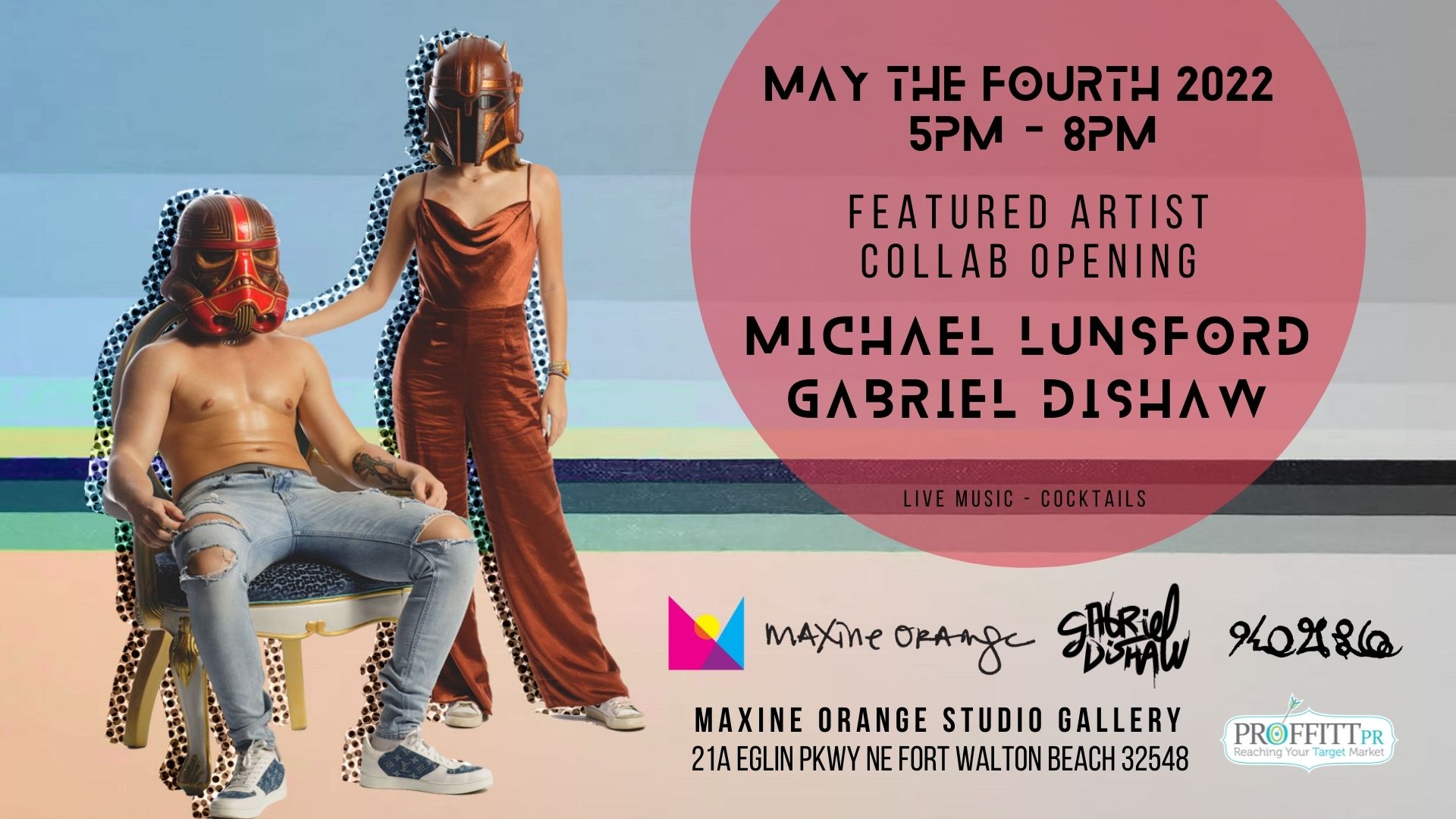 May the Fourth Be with YOU… presenting the artwork of Michael Lunsford and Gabriel Dishaw.
Join the colorful creative community for the next Featured Artist Opening at the Maxine Orange Studio Gallery.
This collaborative show has a special touch of Star Wars inspiration. Master of upcycling technology and high-end fashion, Gabriel Dishaw defines his art as a mission to create dialogue through iconic pop culture, expressed through environmental sound ways of repurposing misused, e-waste materials. Michael loves to explore contrast in many forms such as new and old, natural and man-made, positive and negative space. With a preference to worn objects and using too-saturated colors he assembles crisp precise paintings. The experiences, memories, and ideas combine to represent his vision of daily life. This collaborative brother-in-law duo has created a masterfully unique collection inspired by cultural icons. Gabriel's "junk art" is not junk at all, his highly detailed sculptures, typically masks, helmets, and swords from Star Wars characters, are created using scraps and upcycled materials from luxury brands like Louis Vuitton and Chanel. Michael's highly detailed paintings are a natural match with this collection, painting scenes inspired by retro Louis Vuitton ads and Gabriel's sculptures. The opening celebration will be held at the Maxine Orange Studio Gallery on May 4 from 5-8pm, with the work on display through the end of May.
Related Events