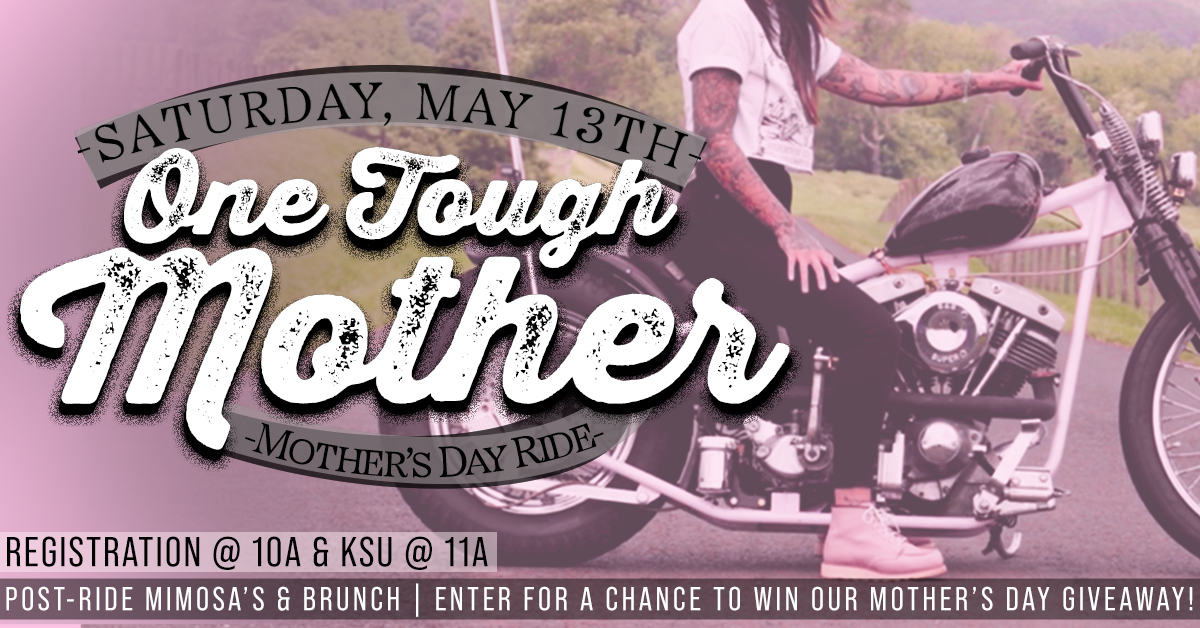 The toughest job of them all – being a MOTHER!
So, join us in celebrating our favorite women, our mother's, with a relaxing ride out & back to the dealership. Registration starts at 10A, so mom can sleep in a little bit, but then it's KSU at 11A!
Once back at the dealership, we'll have post-ride mimosa's, brunch & every mom will have a chance to enter to win the ULTIMATE Mother's Day giveaway! (Hint: RELAXATION)
Stay-tuned for more details!