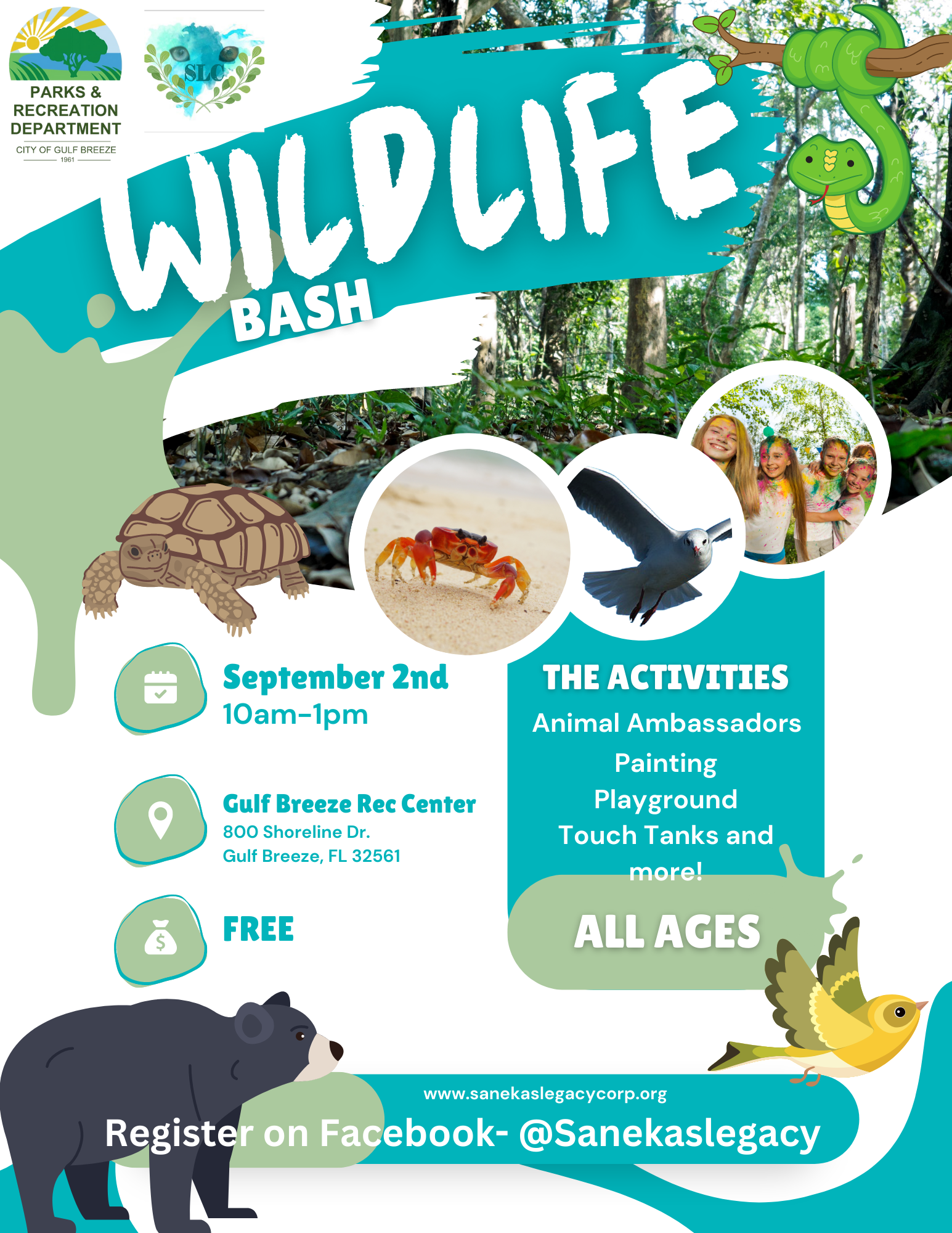 Saneka's Legacy an environmental education Non profit presents The Wildlife Bash!
This is an event to connect the public with organizations who are here to raise awareness on Florida's wildlife, the threats they face, and how we can share our communities with little conflict.
There will be animal ambassadors for visitors to see,
Activities and games to play,
Displays and touch tanks,
And a great time to have for the whole family!
Current list of organizations attending:
-Sandspur Wildlife Rehab and Rescue
-E.O Wilson Biophilia Center
-Sunset Wildlife connection
-Navarre sea turtle conservation center
-FWC
-Longleaf Pine Chapter
-Paradise plants and Palms
-Emerald Coast Wildlife Refuge
-6th Army Rangers reptile team
-Francis M Weston Audubon Society
-Audubon Florida
If you'd like to be a vendor please contact Kali at kalichiemier@gmail.com