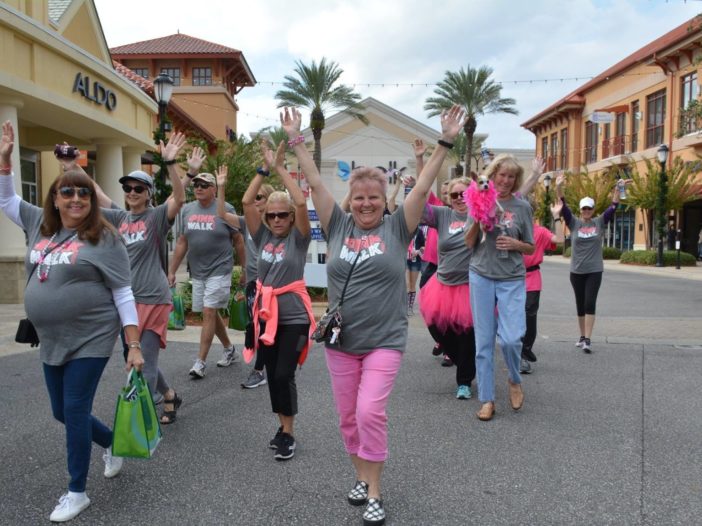 Fore Her invites breast cancer patients, survivors and supporters to its 2nd Annual Pink Walk on Sunday, Nov. 3, 2019 at Destin Commons. Proceeds from the half-mile walk and after party will support Fore Her's mission to provide financial assistance to women battling breast cancer in Northwest Florida. 
"When I speak with all of our applicants, I'm not sure who is more emotional, me or them," Ginny Richerson, Fore Her board member, said.
"Each and every one of these ladies are so grateful to talk to a fellow survivor. The money we raise at this event helps us provide the additional encouragement they need to continue to have hope."
This family-friendly event is set to feature a DJ and photo booth, a Survivor Stroll, activities for children and inspirational stories from Fore Her's beneficiaries. 
Check in will begin at 12:30 p.m., and the event will begin at 1 p.m. with a light warm-up.
Tickets are $35 for adults and $20 for children five and up (free admission to children four and under). Participants will receive a Pink Walk T-shirt and swag bag, while supplies last. Teams are also encouraged. Supporters can also purchase signs in honor or in memory of a loved one who battled breast cancer to be placed along the walk course for $50. The signs can be taken home after the race as a keepsake.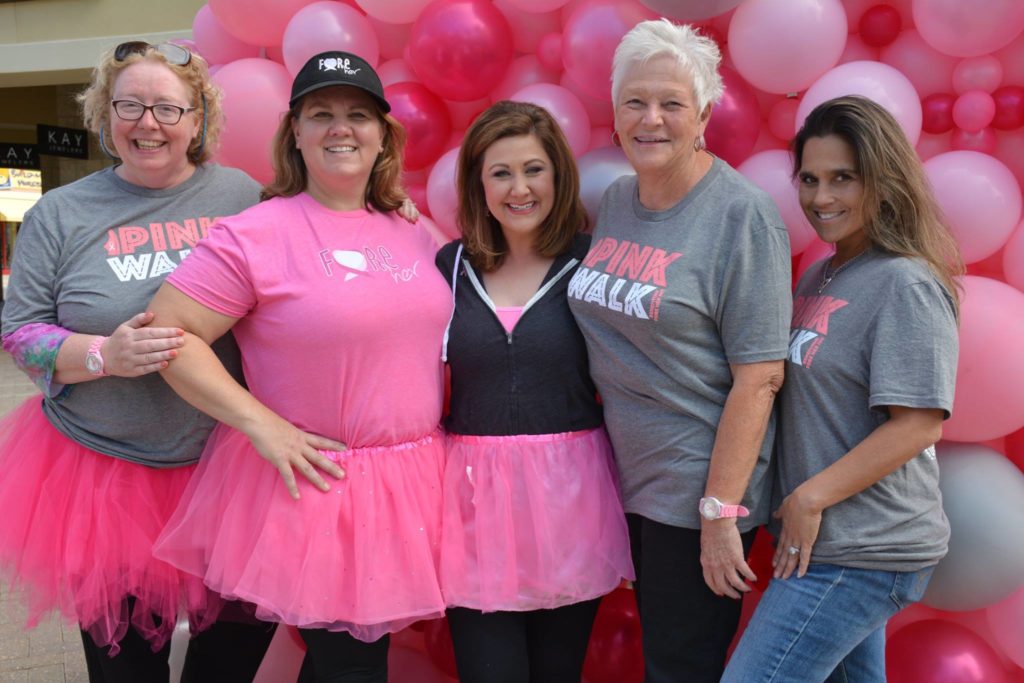 "Destin Commons and many of our merchants are proud supporters of the fight against breast cancer" Heather Ruiz, senior director of marketing and leasing, said. "Being able to partner with Fore Her on a local level is so rewarding and we are honored to be able to walk with survivors, those currently fighting, in memory of and of course caretakers and family and friends. We look forward to a day when a cure is found!"
For more information about the Pink Walk or to register, visit https://www.active.com/destin-fl/walking/walking-event-pink-walk-2019