On Tuesday night, the Fort Walton Beach City Council unanimously agreed to enter into an Off-System Project Maintenance Agreement with FDOT for the Brooks Bridge Replacement Project.
FDOT is planning to start construction on the replacement of Brooks Bridge in late 2022.
Due to the new footprint of the bridge and associated approaches, the proposed project will impact numerous rights-of-way and facilities located both in and outside of FDOT right-of-way.
Some of the roadways included in the Brooks Bridge replacement project lie outside of FDOT rights-of-way, specifically Brooks Street, Florida Blanca Place and Perry Avenue south of U.S. Highway 98.
"The project doesn't just include the bridge," said City Manager Michael Beedie. "There's also some work to be done on our side, underneath the bridge, where FDOT is going to realign Brooks Street. Then, they're going to do some work on the south side of Perry and Florida Blanca, and those streets are not within the FDOT right-of-way."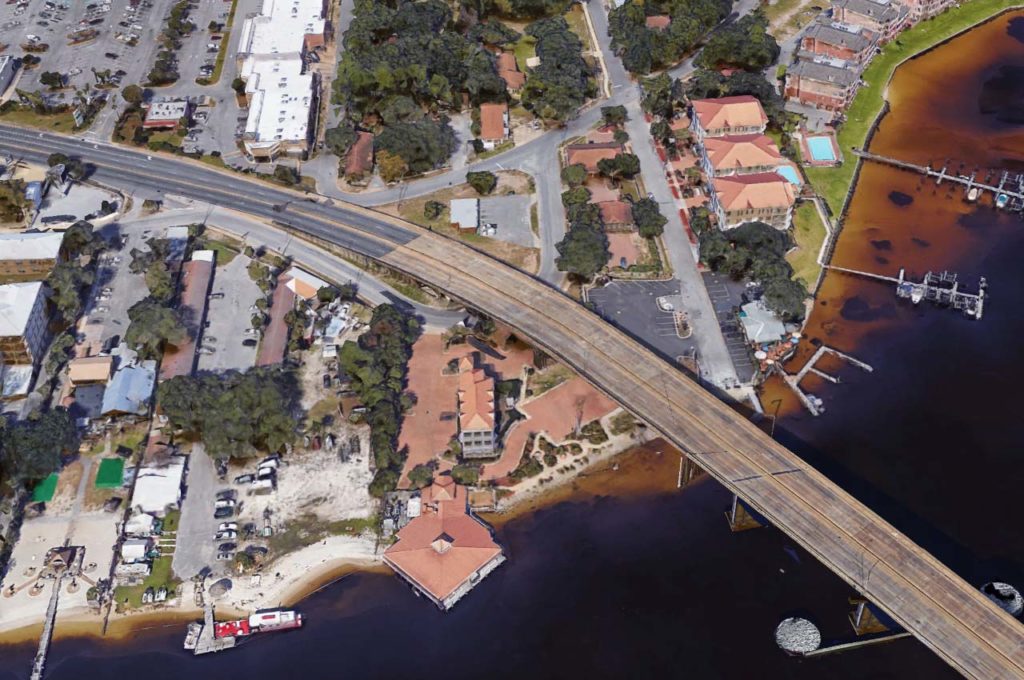 According to Beedie, in order to do the work, FDOT requires an agreement adopted by Resolution that allows them to basically take over ownership and maintenance of the right-of-ways for a temporary period during the project.
FDOT will do all of the work related to lighting, stormwater, and realignment.
Once the project is completed, the right-of-ways will revert back to the city, along with the maintenance responsibility.
"This is the first of many items related to the Brooks Bridge Replacement Project that will be brought to the city council," said Beedie.