After over 2 hours of discussion and public comments, in a 4-3 vote, the Fort Walton Beach City Council voted to pass the resolution to the controversial Fire Assessment Fee.
It started with Councilman Kirby Locklear making the motion to approve the resolution with Councilman MG Moran seconding it.
The rest went like so:
Amy Jamieson – Yes
Nathan Kelley – Yes
David Schmidt – No
Nic Allegretto – No
Mike Holmes – No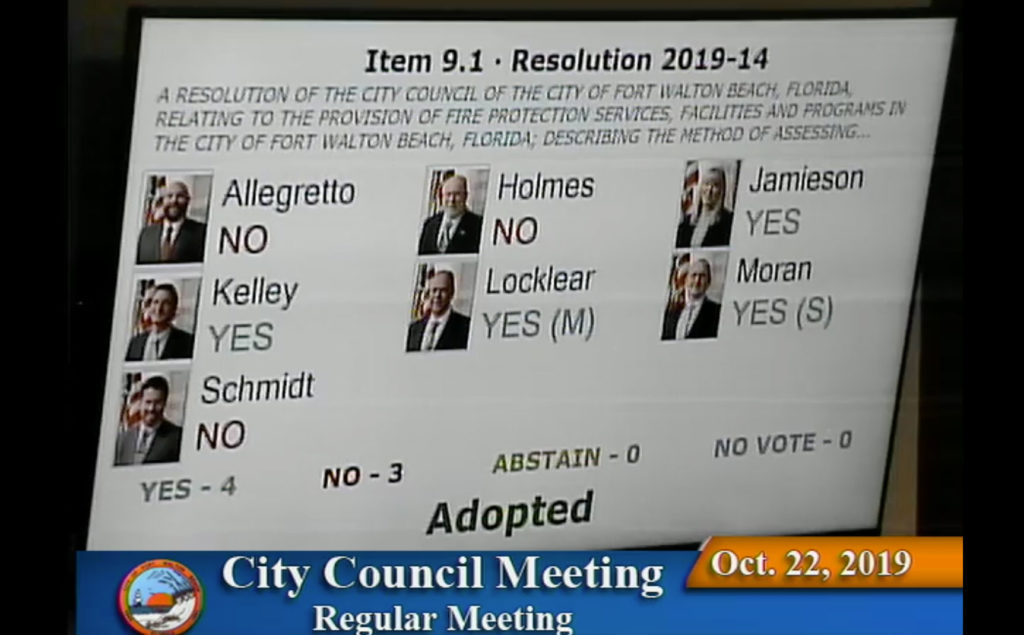 The new Fire Services Assessment Rates will go into effect January 1, 2020 and will remain in place for one year. The rates will be as follows:
$80.00 per year per equivalent residential unit for Residential Property
$0.07 per square foot per year for Commercial Property
$0.02 per square foot per year for Industrial/Warehouse Property
$0.00 per square foot per year for Institutional Property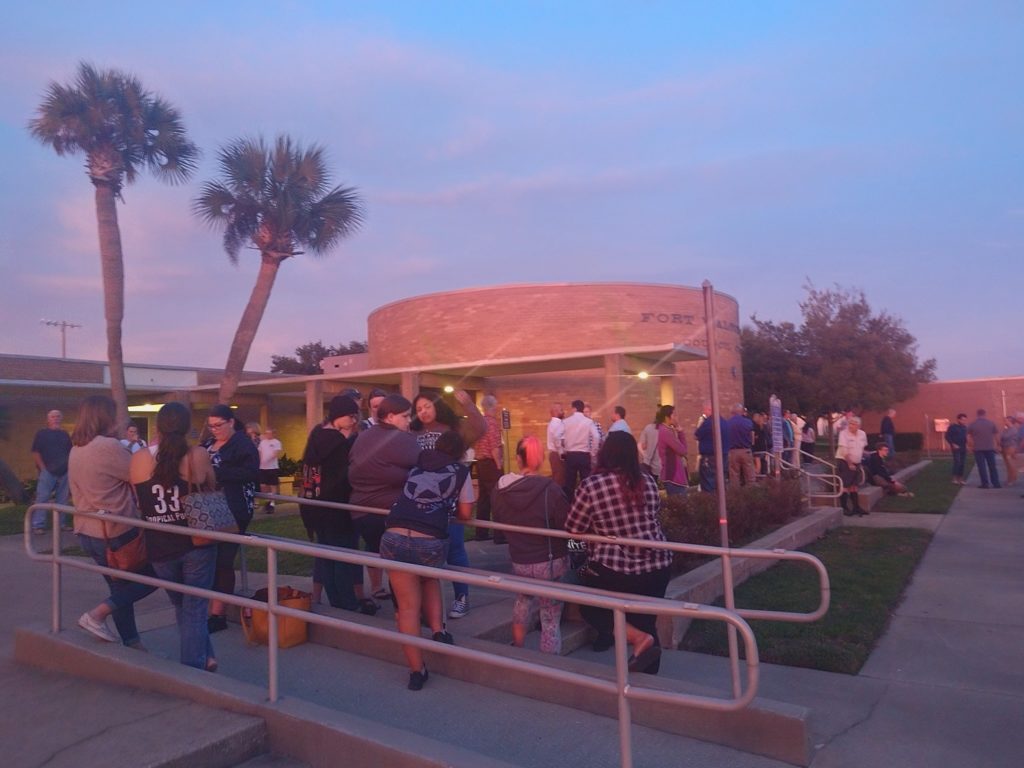 City Hall was so packed with residents that they had to use the overflow room because Council Chambers was full. The overflow room quickly filled up with some residents remaining outside.
Here are some highlights of the night that are sure to be remembered or draw some heat later down the road:
Ted Corcoran, President/CEO Greater Fort Walton Beach Chamber of Commerce, spoke on behalf of the Chamber and in favor of the Fire Fee.
Bob Lee, major stakeholder in FWB, then spoke against the Chamber calling the organization "wishy washy" and told the Council why he left the organization many years ago.
Councilwoman Amy Jamieson said she too was once an "ignorant citizen".
Councilman Nathan Kelley said "If I didn't want civilization and if I didn't want to pay taxes and fees, I would move. The reason we live in the city of Fort Walton Beach is to have services, and someone has to pay for them."
FWB resident and former FWB Councilman Jim Tucker told the current council "Don't mess with my city or my country or I and we will retaliate."
---
Councilwoman Amy Jamieson: "I once was an ignorant citizen."
The Fort Walton Beach Chamber spoke in favor of the Fire Fee
Bob Lee speaks out against the Chamber and the Fire Fee
Jim Tucker: "Don't mess with my city or my country or I and we will retaliate."