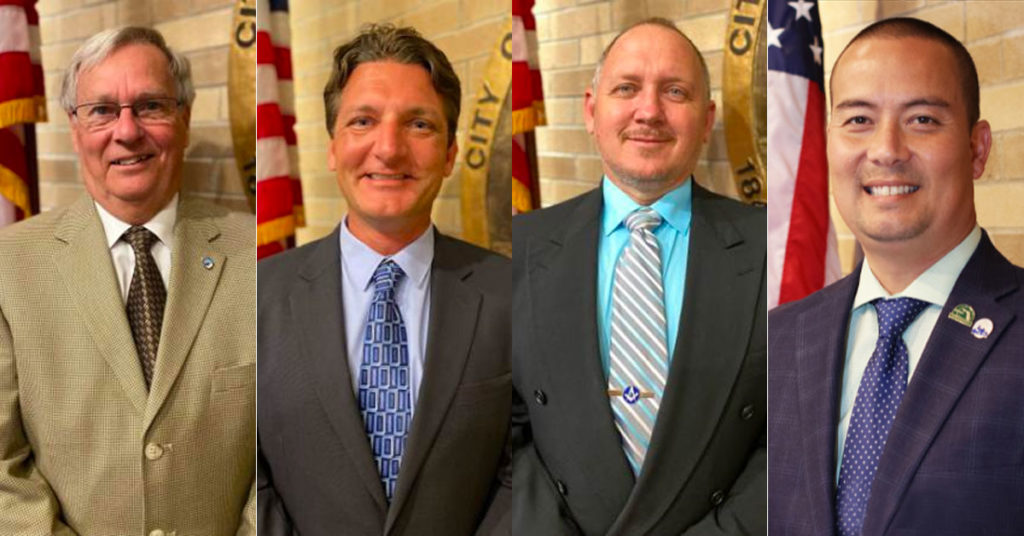 The Florida League of Cities, the united voice for Florida's municipal governments, announced the following four appointments from the City of Fort Walton Beach to serve on the Florida League of Cities 2021-2022 Legislative Policy Committees:
Mayor Dick Rynearson – Transportation & Intergovernmental Relations Committee
Council Member Nathan Kelley – Finance, Taxation & Personnel Committee
Council Member MG Moran – Land Use & Economic Development Committee
City Manager Michael Beedie – Municipal Administration Committee

"I am extremely proud of our city's continued commitment to advocate for legislation and state-level decisions that benefit local government. These appointments are an excellent example of this commitment," said Rynearson. "Through the Florida League of Cities, we will be able to provide ideas and local perspective for our legislators as they plan for the future and make decisions that affect municipalities."
Legislative Policy Committee members help develop the League's Legislative Action Agenda.
According to the City of Fort Walton Beach, this agenda details priority issues that are most likely to affect daily municipal governance and local decision-making during the upcoming legislative session
It also helps League staff understand the real-world implications of proposed legislation.
Committee members are also asked to serve as advocates for local decision-making throughout the legislative process.