The Fort Walton Beach Police Department is hosting its 3rd annual Winter Wonderland on Friday, December 9, from 6pm to 10pm at the Chester Pruitt Softball Park (15 Hollywood Blvd NE) in Fort Walton Beach.
What began nearly three years ago as a small internal event in the parking lot of the Police Station, doubled in size the following year and had to be moved to the park. The Fort Walton Beach Police Department spends a few days building simple pallet houses that sponsors then decorate leading up to the event.
"It's grown this year, even bigger than it was last year and the year before," says Sgt. Kendra Stalls of the Fort Walton Beach Police Department. "We'll have 30 pallet houses with different sponsors, and we've dubbed it Pallet House Lane."
Admission is free, and the event benefits Emerald Coast Toys for Tots. Attendees are asked to bring a new, unwrapped toy to get a raffle ticket for a chance to win one of the prizes donated by generous businesses in the community.
Or, instead of donating a toy, a $10 cash donation will get you one raffle ticket.
Raffle prizes include local hotel stays, restaurant and store gift cards, unique gifts, a snorkeling trip, and much more.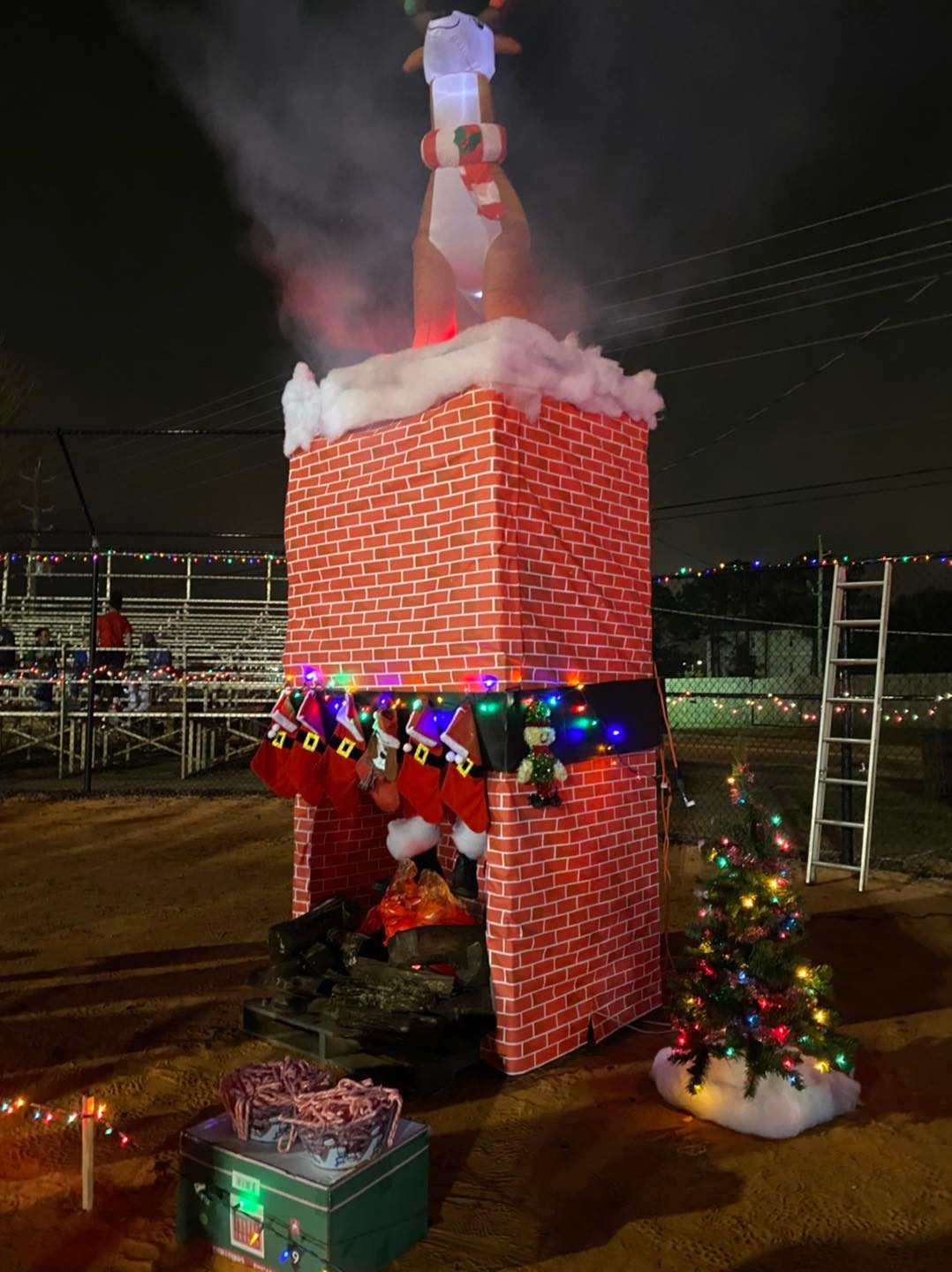 "Santa Claus and the Grinch will be there, and the 501st Storm Troopers, too," says Stalls. "Hayden from Z96 is going to come out and DJ for us. We'll have bounce houses, interactive soccer and basketball, paintball targets, a photo booth, face paintings, games, and more."
There will be food trucks offering discounted meal deals, and part of the proceeds will go to Toys for Tots.
"The projector will be out there again this year with the blow-up screen playing a Christmas movie, and at the end we'll have a snowman and snow," says Stalls.
The pallet houses are decorated by local area businesses, each one vying to be the most creative.  Photos of all the pallet houses will be posted on social media, and the public will be able to vote for the best designed pallet house.
Participating organizations decorating pallet houses:
Bald Bros                     
United Fidelity Bank          
FWB Library              
FWB Growth Management           
FWBFD (2 shifts)                                
FWBPD (8 units)
Eglin SF
Hurlburt SF              
Mayor Dick and Janey Rynearson        
Emerald Coast Crimestoppers                     
Class Sea Chic                          
State Attorney's Office           
FWB Bowl Heather Hughes       
Emerald Coast Bait & Tackle
Okaloosa Donuts                             
Fort SK8                                          
The Island Hotel
Domenech Group Realty ERA                                             
PAWS                                    
Erase the Trace                            
Torch Technologies                  
Panhandle United Roller & FWB Junior Bombers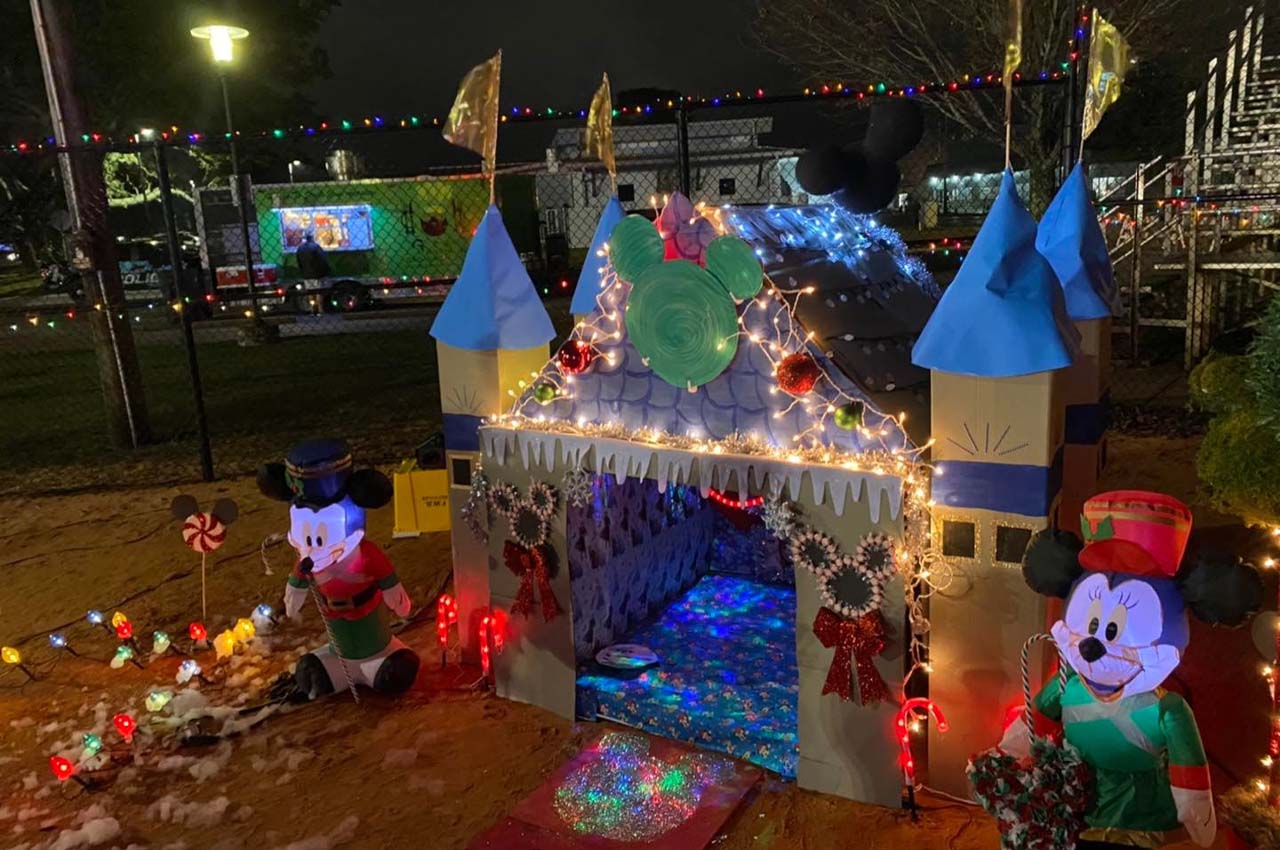 Make plans with your family and friends to head out and experience the Winter Wonderland. Take a stroll along Pallet House Lane and enjoy an evening of hot chocolate, games and giveaways, food, music, and lots of holiday merriment.