The Fort Walton Beach Public Works & Utility Services Department has been awarded the 2020 Plant Operations Excellence Award by the Florida Department of Environmental Protection (DEP) for drinking water treatment for medium community water systems serving 3,300 to 50,000 people in the Northwest District.
The district covers 16 counties in the Panhandle from Escambia to Jefferson.
Fort Walton Beach provides drinking water to approximately 10,500 customers including the residents and businesses of the Town of Cinco Bayou.
The award recognizes facilities that demonstrate a special commitment to excellence in management through dedicated professionalism; specifically, those facilities that demonstrate excellence in:
Operation
Maintenance
Innovative treatment
Waste reduction and pollution prevention
Recycling
Other special achievements
"We are very excited to receive the 2020 Plant Operations Excellence Award. If I could pick any award to receive for excellence, it would be for drinking water. Our water operations and distribution team is highly talented, and I am incredibly proud of their hard work and dedication," said Public Works and Utility Services Director Daniel Payne.
The city's water distribution team consists of five licensed water treatment operators and five distribution crew members which includes two licensed distribution operators. This ten-person team is responsible for operating, monitoring and maintaining all water system components to provide clean, safe drinking water that meets stringent local, state and federal standards.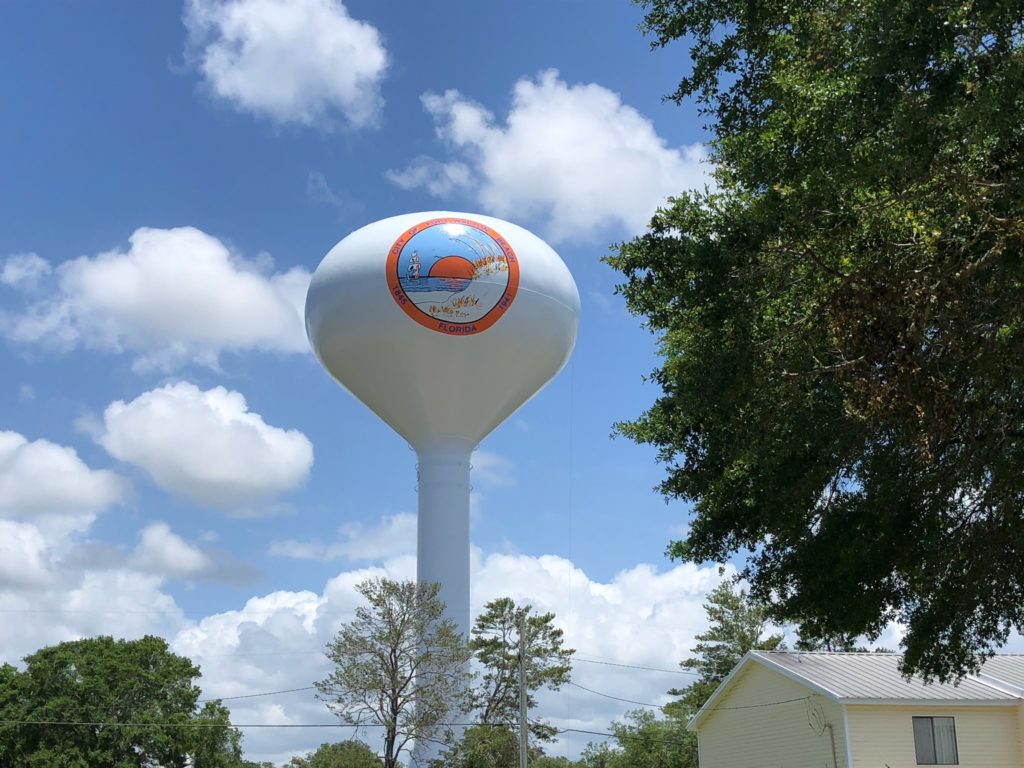 This work requires around-the-clock monitoring and emergency on-call staffing every day of the year.
Benjamin Melnick, director of the FDEP Division of Water Resource Management, said in a letter to the city, "On behalf of DEP leadership, thank you for your continued efforts to protect Florida's environment through the implementation of excellent business practices. I commend you for your dedication and hard work."
The Fort Walton Beach water distribution system is complex and extensive. Components include:
Eight deep wells drawing water from Floridan Aquifer for treatment
Three aerators
Three ground storage tanks
Six distribution points
Four elevated storage tanks (water towers)
146 miles of potable water lines
937 fire hydrants
932 million gallons of water processed in 2020
The city last received a similar award (Best in Class C Water Treatment Plant) from the Florida Department of Environmental Regulation in 1977.