On the heels of last Saturday's food distribution event at the Morgan Sports Complex in Destin, another event is planned for this Saturday but in Fort Walton Beach.
The Greater Fort Walton Beach Chamber of Commerce and the City of Fort Walton Beach have organized a Drive-Thru Food Giveaway for this Saturday, April 18, 2020. The event is scheduled for 9am at the Northwest Florida Fairgrounds.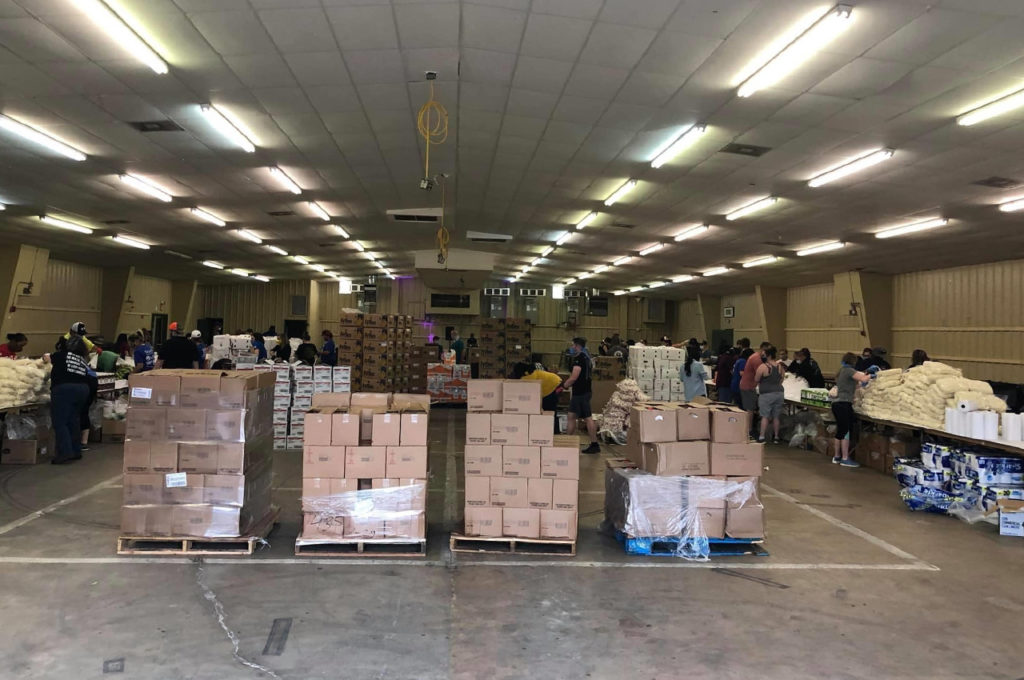 "We found out about the food drive through Destin Harvest and found that there was a need for an organization to spearhead a drive in Fort Walton Beach," said Rachelle Graves, Greater FWB Chambers of Commerce. "Our Chamber members are made up of people; business people, community people. So we want to take this opportunity to support our community people and we are proud to help make this happen with the City of Fort Walton Beach and proud to help serve our community."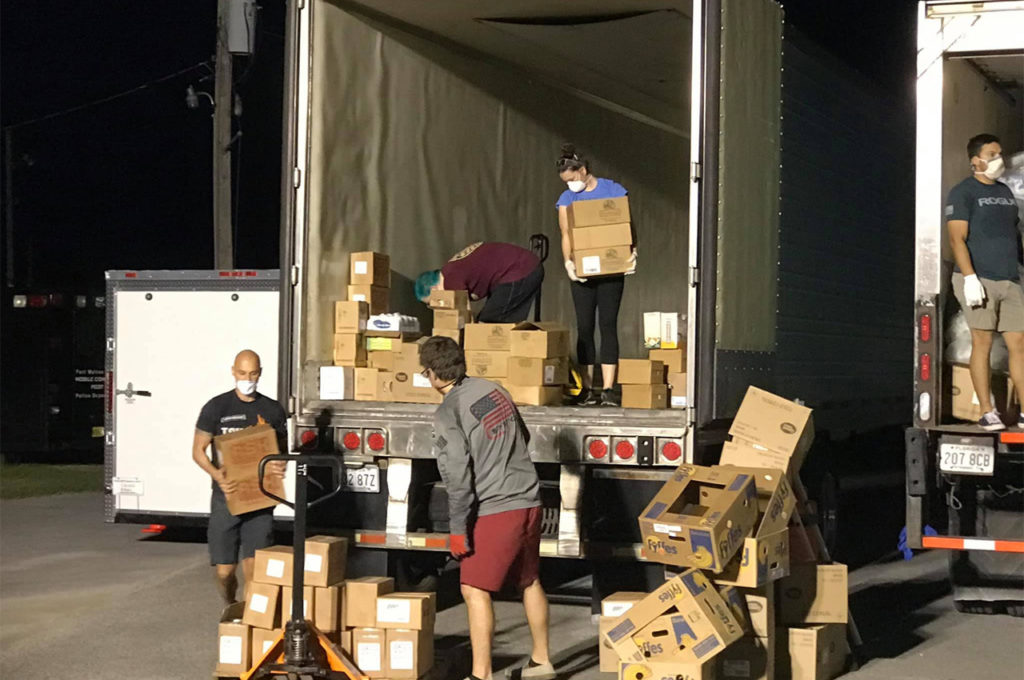 The gates of the fairgrounds will open promptly at 9am and food will be distributed until it is all gone. The Chamber asks that patrons stay in their cars the entire time as volunteers will put the food packages in the trunk. For safety purposes, no walk-up requests will be issued – all must arrive in a vehicle. One package per vehicle.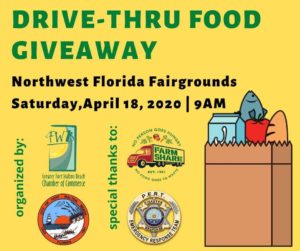 "Last Saturday's food drive-thru in Destin serviced over 650 vehicles and fed over 1,000 families," said Destin City Council-member Parker Destin. "The need right now is immense, so we knew we needed to scale up and centralize the location in Okaloosa County. Fortunately, the Fort Walton Beach Chamber and City of Fort Walton Beach stepped in as leads to help coordinate this event. We're doing our best to make make sure every family in Okaloosa survives this disaster and I'm privileged to be a puzzle piece in these operations."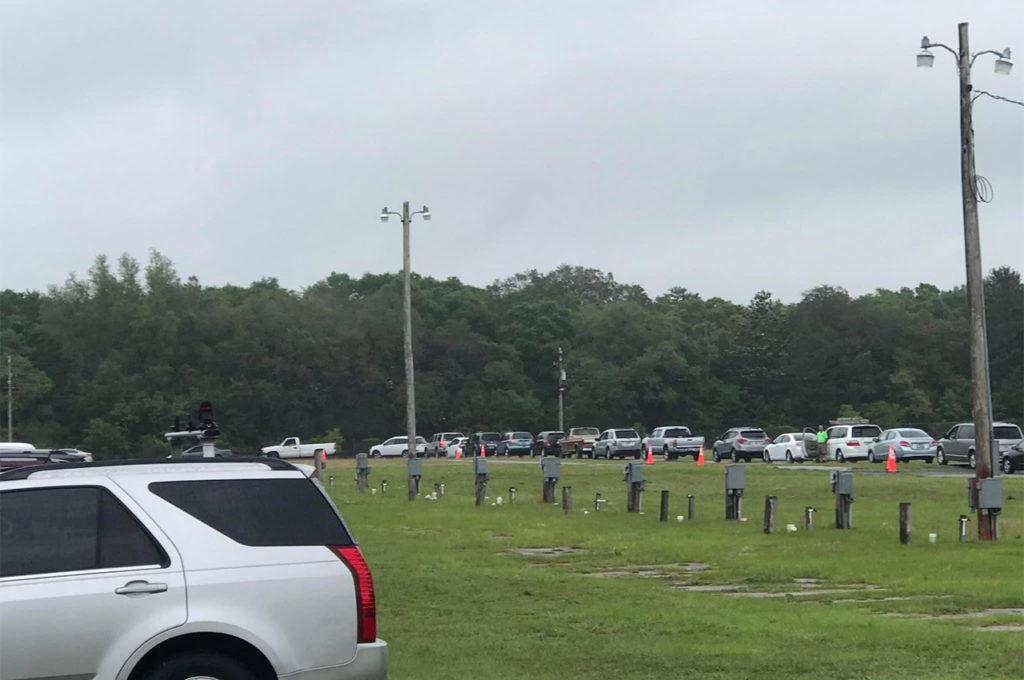 Special thanks goes out to Farm Fresh for providing the food and Patriot Emergency Response Team for delivering.
If you would like to be a volunteer for this event, please email info@fwbchamber.org for more information.