During last night's Fort Walton Beach City Council meeting, the major development order for phase 3 of the Freedom Beacon Tech Park in Fort Walton Beach was unanimously approved by council.
Freedom Beacon Tech Park is a 50-acre mixed-use development, master-planned by The Jay Odom Group under a long-term land lease with the US Air Force. The Jay Odom Group broke ground beginning the installation of the infrastructure for Freedom Beacon in 2021.
This project boasts 1,500± linear feet of frontage along Lewis Turner Blvd and hopes to transform the north side of Fort Walton Beach into a bustling commerce center, bringing jobs, housing, hotel and meeting space accommodations, restaurants, Class A office space and a 4-acre recreational park to the local community.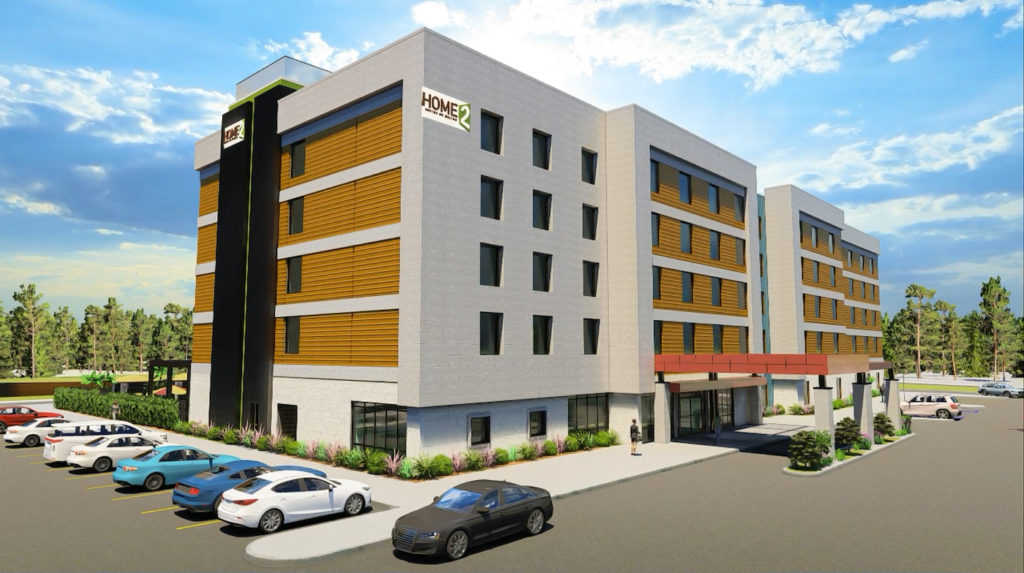 Phase 3 is for the addition of a Hilton Home2 Suites hotel that will be situated at the front of the property, closer to Lewis Turner Blvd. The 5-story, 126 room hotel includes all the amenities you would expect at a hotel such as a swimming pool, fitness center and 5,000 square feet of conference space.
Developer Jay Odom told the council last night they they are anticipating a significant amount of conference business, from both the local area and from the military.
Additionally, Odom says they have also been awarded another hotel, a Holiday Inn Express, that will be directly across the street from the Home2 Suites.
"We'll end up with two nice hotels and we are working with several restaurants for out front," said Odom.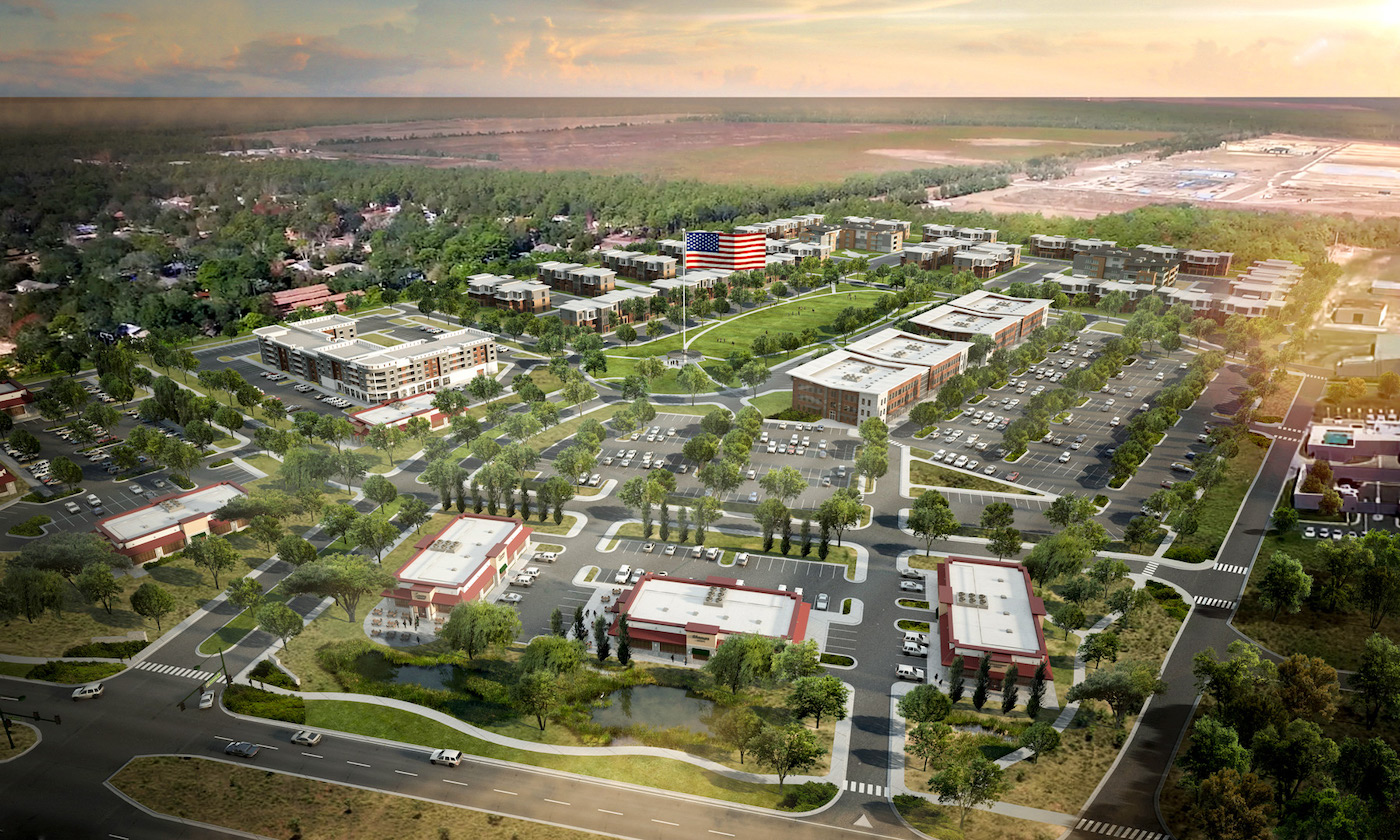 As you can see in the rendering above, Freedom Beacon will have a very large flag pole onsite. Odom confirmed to the council last night that the flag pole will be 200-feet tall and will be the tallest in Florida.
This should not come as a surprise to longtime residents of Fort Walton Beach. Odom is responsible for the 170-foot flag pole at Uptown Station.
The tech park also includes a 312 luxury apartment that was approved for Phase 2 and is already in talks with tech companies to setup shop in the park.