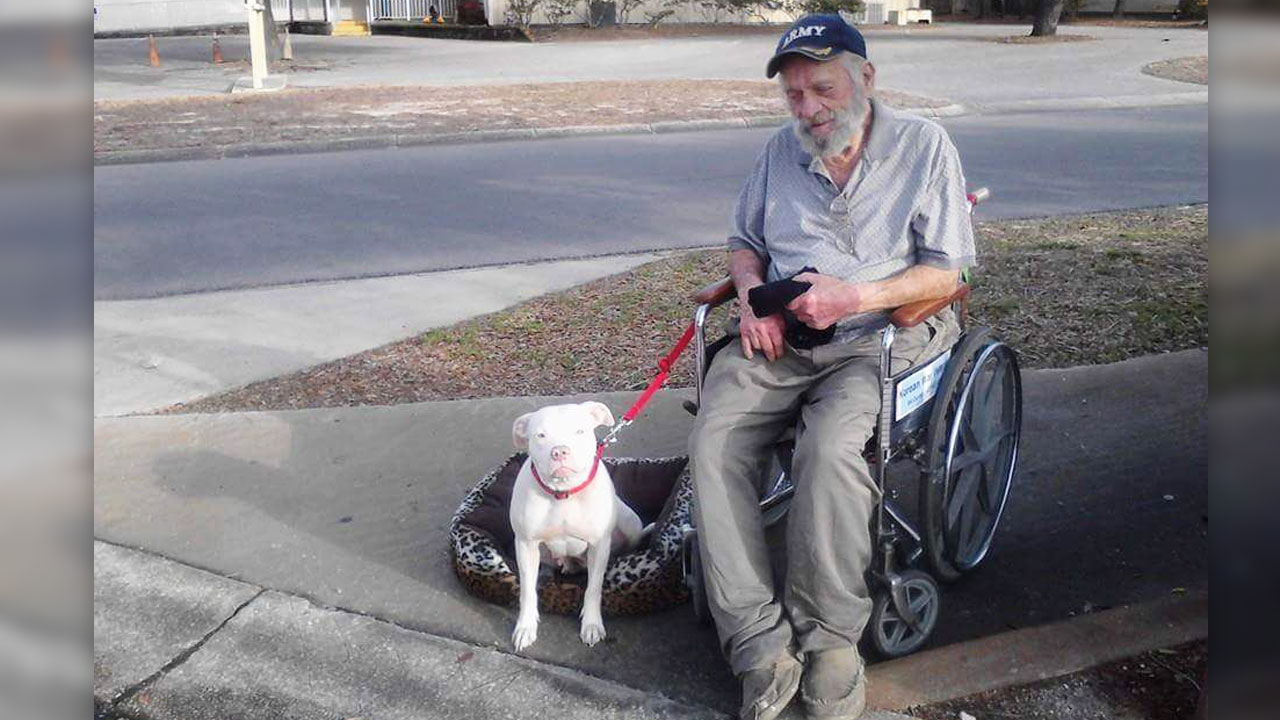 As we reported over the weekend, Okaloosa County Deputies say Joseph Leppado, also known as "Papa Joe", was pushing his wheelchair as he and his dog, Snow, walked east on Hollywood Boulevard Saturday evening around 9:20 p.m. when he was hit by a man driving a pick-up truck.
Since news of his death began spreading throughout the community, many shared their stories of Joe and their love for his dog Snow.
I also shared my two encounters with man.
The Community helped "Papa Joe" and now have the opportunity to help again via GoFundMe.
The page was created September 8, 2015 by Ida Austin with the sole purpose of contributing to his burial fund as well as to the relocation of Snow.
The page goes on to say:
Most of us in the local area offered our change to him a time or two, fed him and/or Snow, or knew him in our own individual ways. Papa Joe wasn't a stranger to the area, He had lived in Destin and then in Fort Walton Beach in the most recent years of his life and was a stranger to few…

As many people have come forward to tell their tales of how they knew and helped him, let the assistance continue ONE last time.
All donation will go directly into a fund set up for Papa Joe's youngest daughter as a way to offset the cost of his burial.
As for Snow, she is still under the vet's care and has her adoption in process.
PAWS took to Facebook to give us all an update on Snow. She has no broken bones but some deep road rash.
She will have a new family and the adoption process is well underway.