The Emerald Coast Open Lionfish Tournament is back for its 5th year, and you have a chance to win a cool $1,000 by simply guessing a number!
The Lionfish Removal & Awareness Festival and tournament is set to happen from May 19-21, 2023 on the picturesque Destin Harbor. The event is more than just a festive gathering; it's a movement designed to combat the growing threat of lionfish, an invasive species notorious for their venomous spines and destructive impact on native marine life.
This tournament is a key component of the festival, giving divers the chance to compete for prize money totaling nearly $100,000 in categories like "most lionfish caught" and largest and smallest lionfish.
To make things even more exciting, organizers are bringing back the lionfish guessing game. Everyone (over 18) is invited to take a wild guess at the total number of lionfish that will be captured during the main event – without going over. The lucky contestant with the closest estimate will walk away with a whopping $1,000!
Last year, Deb Dominick hit the jackpot, with a nearly spot-on guess of 11,251.
All you need to do is click the link and make your free guess!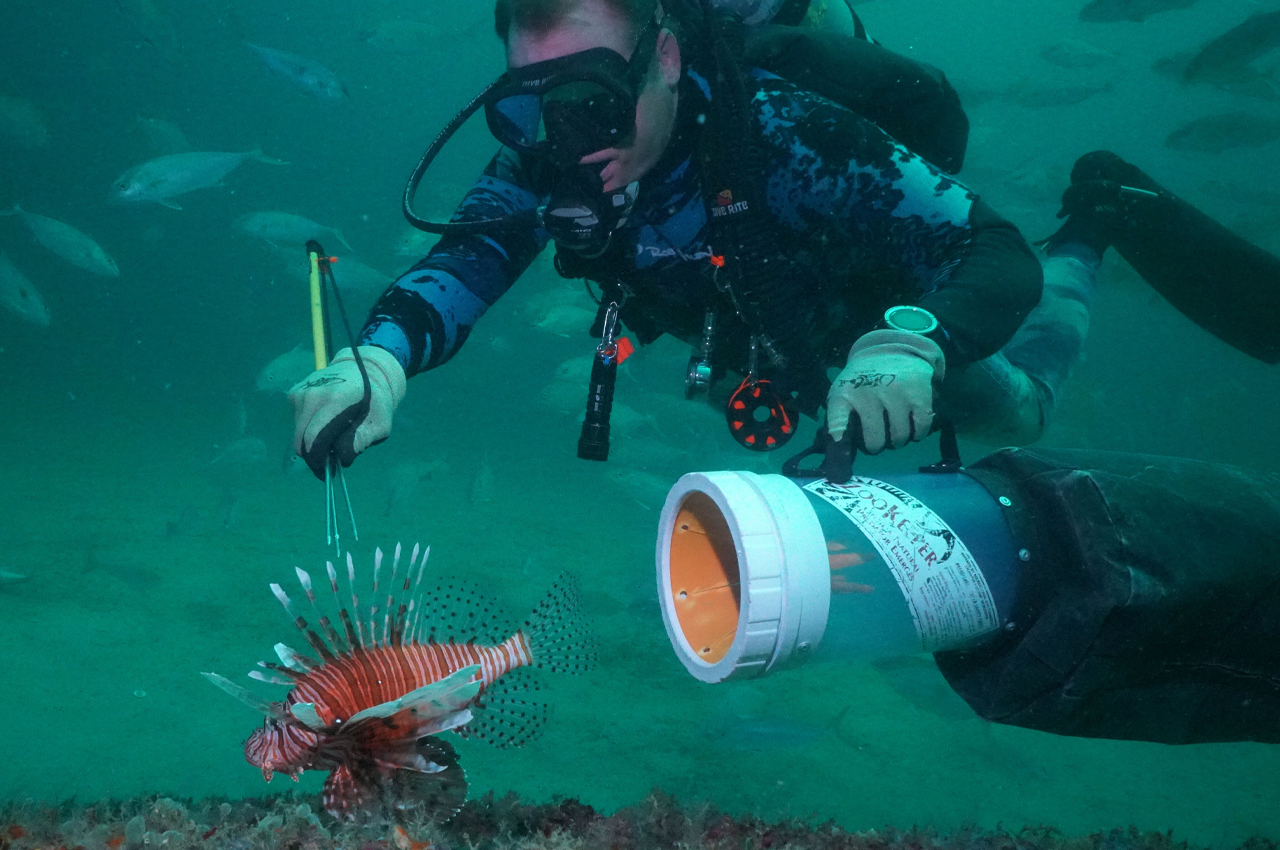 ECO offers more than just a contest, though. In the lead-up to the tournament, the Emerald Coast Open Restaurant Week will treat attendees to a variety of lionfish dishes, prepared by talented chefs from local restaurants. The winning chef will be crowned at the end of the week, adding a culinary twist to this conservation effort.
The tournament weigh-ins, always an exciting spectacle, will be held behind AJ's Seafood & Oyster Bar on May 21, following the main event. Last year's tournament was a huge success, with a total of 13,835 lionfish removed from the Gulf of Mexico.
So, mark your calendars, make your guess, and help support this vital cause. Whether you're a seasoned diver, an adventurous foodie, or simply a lover of our coastal environment, your participation can make a difference.
For more details about the festival, the tournament, and how you can get involved, visit the official Emerald Coast Open website.
Be a part of the World's Largest Lionfish Tournament, join the fight against invasive species, and who knows – you just might end up a little richer in the process! Deadline to enter the guessing game is May 18, 2023 at 11:59pm (CST).