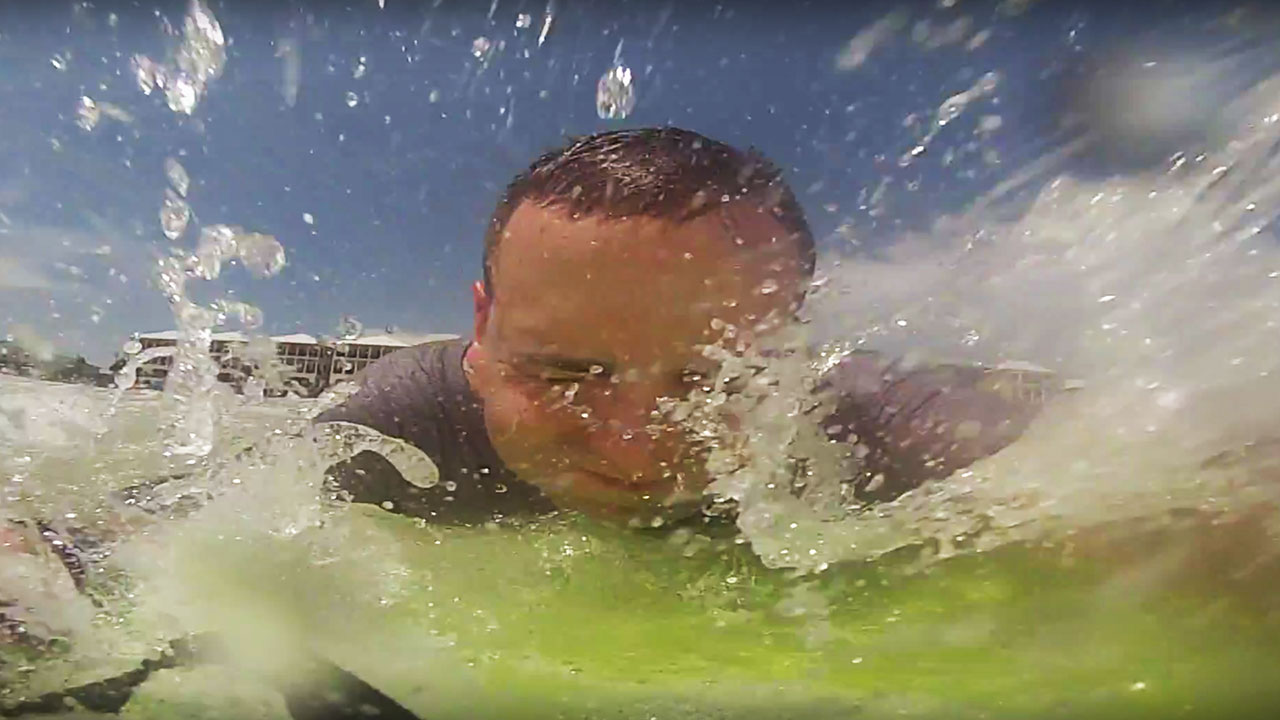 For nearly three minutes YouTuber and Destin, FL vacationer Adam Gothard recorded himself getting beat up by the waves in the Gulf of Mexico.
Video at the bottom.
With just a GoPro and a board, he set out to take on the waves.
And the waves did what they do best…they worked him! 🌊
And worked him…
It was at this moment right here that he realized he should have stayed in bed.
And the beating continued.
After a few minutes Adam seems a bit exhausted.
Whoever this guy is, thanks for an extremely entertaining video and for continuously visiting Destin, FL. I hope you've recovered from that beating!