On Tuesday, May 31, 2022, Okaloosa School Board Member Linda Evanchyk announced that she would seek re-election in the upcoming school board election.
The election will take place in the Primary on August 23, 2022.
Evanchyk retired from the classroom 5 years ago this week. Just weeks after her retirement, she was already preparing to run for the upcoming Okaloosa County School Board election.
On August 28, 2018, she was elected to the School Board.
"I could never have imagined the journey that I have had since that day," said Evanchyk on Tuesday. "The challenges have been numerous, but so have the rewards. I was educated in this district, I taught in this district for 33 years, and I have served almost a full term on the school board."
In her announcement, Evanchyk says that she believes that the Okaloosa School Board, along with Superintendent Marcus Chambers and his staff, are doing the best they can to provide the students the best education possible while being good stewards of the citizens' money.
Evanchyk told Get The Coast that she pre-filed last week after much prayer and spiritual guidance, along with the support from her husband and encouragement from friends.
"I am announcing that I am now a candidate for re-election to the school board," she added. "I am humbly asking Okaloosa voters to give me their vote as I continue to serve another term."
Last week, Okaloosa School Board Member Dr. Diane Kelley announced that she would not be seeking re-election later this year.
Dr. Kelley says she was recently offered an opportunity to work for HOPE Squad, an organization that she has volunteered with for nearly 3 years.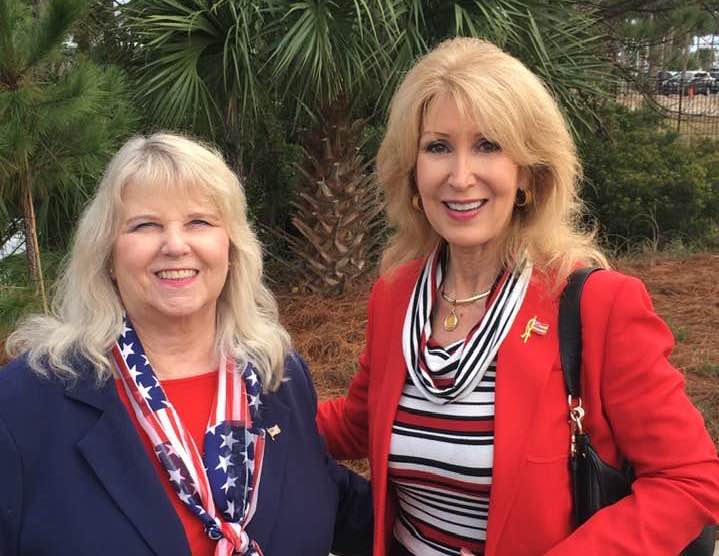 On Friday, realtor Joe Fagundes announced his candidacy for the District 5 seat that represents the Niceville/Bluewater Bay and Eglin Air Force Base schools.