On Tuesday, October 18, 2022, local businessman Tripp Tolbert made a major donation to the Destin High School Athletics Department which will total $1 million.
Tolbert delivered the first portion of his donation, $250,000, to Destin High School this week at a special surprise student assembly held in "The Shark Tank" at Destin High School.
The donation was presented by Tolbert, who took the opportunity to speak to the students to inspire them to work hard, show leadership, and give big to their community. He shared how his own journey and children inspired him to find meaningful ways to impact Northwest Florida.
"We can't take this money with us," said Tolbert. "Let's give back to our community. What better way to do that than to have a Destin High School for our kids, grandkids … to leave a legacy."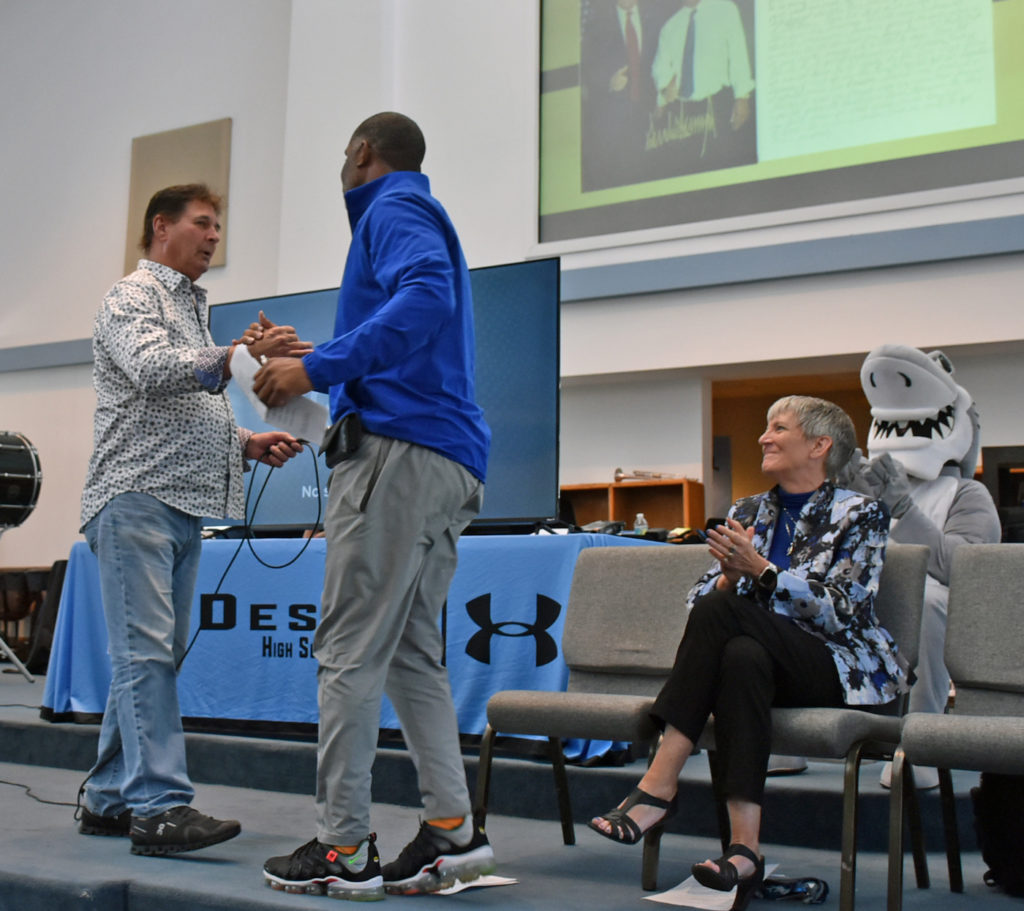 Destin High School is a tuition-free public charter school in its second year of operation. In addition to offering advanced and state-mandated core curriculum, DHS utilizes a place-based approach to learning that takes advantage of the local geography, industries, and community.