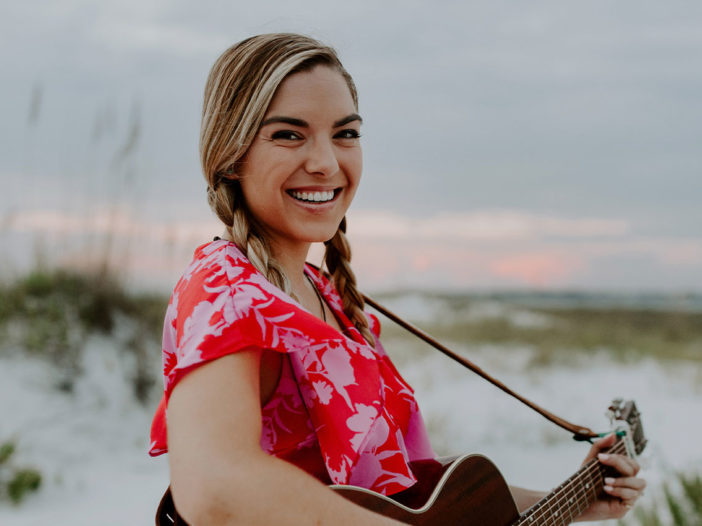 Local singer-songwriter, Jessie Ritter has officially release her newest single "The Sand And The Sea" on Friday morning. The uplifting, beach vibe track was written with Grammy-winning writers Robin Rudy and Leslie Ellis. In the past, Rudy and Ellis have worked with names like Celine Dion, Rod Stewart, Thomas Dolby, and Terry Clark. 
In honor of her new single, Ritter is also releasing special merchandise and a lyric video. The song will be available on all streaming platforms. The official single release celebration will be at The Village Door in The Village of Baytowne Wharf in Sandestin Florida on Friday, April 23, 2021. Music starts at 5:00 p.m.
Back in March 2020, Ritter sat down with Rudy and Ellis for her last in-person writing session before the COVID 19 quarantine began. When asked about the feelings in the writing room, Ritter said "I think the word "pandemic" had appeared in the news for the first time that day, and we were really scared. We didn't want to write a sad song or a song about what might happen, we were looking for hope while on the brink of fear." 
Rather than dwell on the unknown, the team came together to write a song about the healing power of the sunshine and water. Ritter found inspiration from her home on the Emerald Coast and the carefree spirit that the area inspires. While working on her new single and navigating a music career during a pandemic, Ritter's music video for her song "Home" was featured on CMT and most recently broke into The Country Network's Top 20 Countdown.   
The April 23 performance will be free to the public. To purchase the upcoming single and beachy merchandise, head to www.jessieritter.com.