On Thursday, August 6th, Okaloosa County Commissioner Graham Fountain presented each local high school band program with $1,000 to support the band's continued needs.
"I was very active in the band program here in Okaloosa County," said Fountain at the beginning of the ceremony.
Commissioner Fountain is a Crestview High School alumni where he served as the President and 1st Chair Tuba player for the Big Red Machine.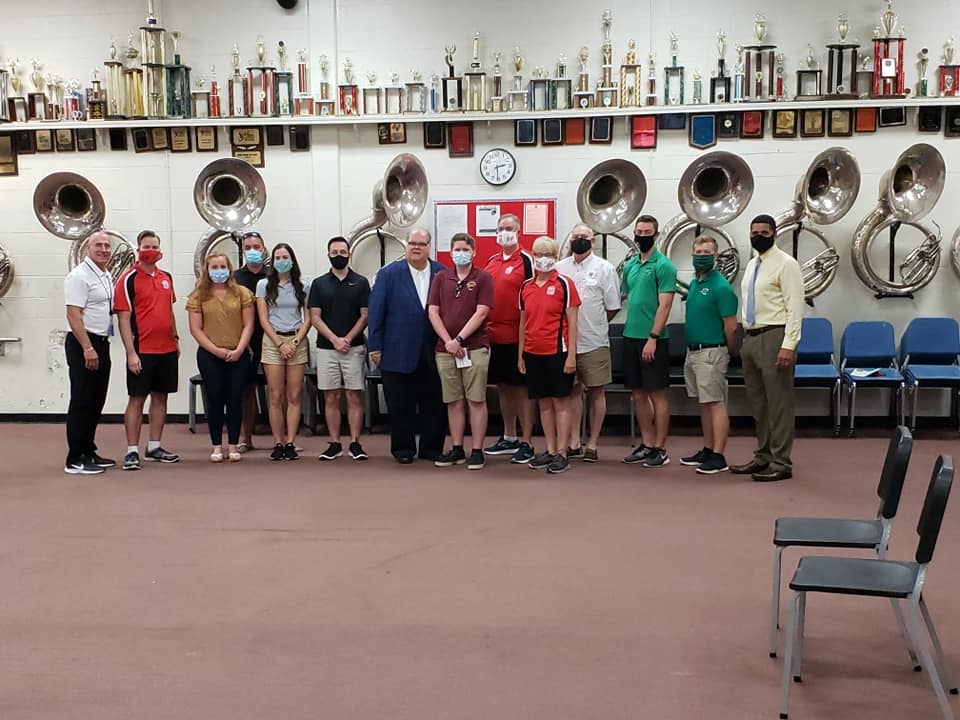 "We don't spend near enough on these band programs," he continued. "When we were in band, [the] school paid for most everything. You might have to raise a bit of money from your parents to go on a trip, but horns, uniforms, you name it…they got paid for."
"Band is a great, great thing. And so I'm going to give a little money out today."

Commissioner Graham Fountain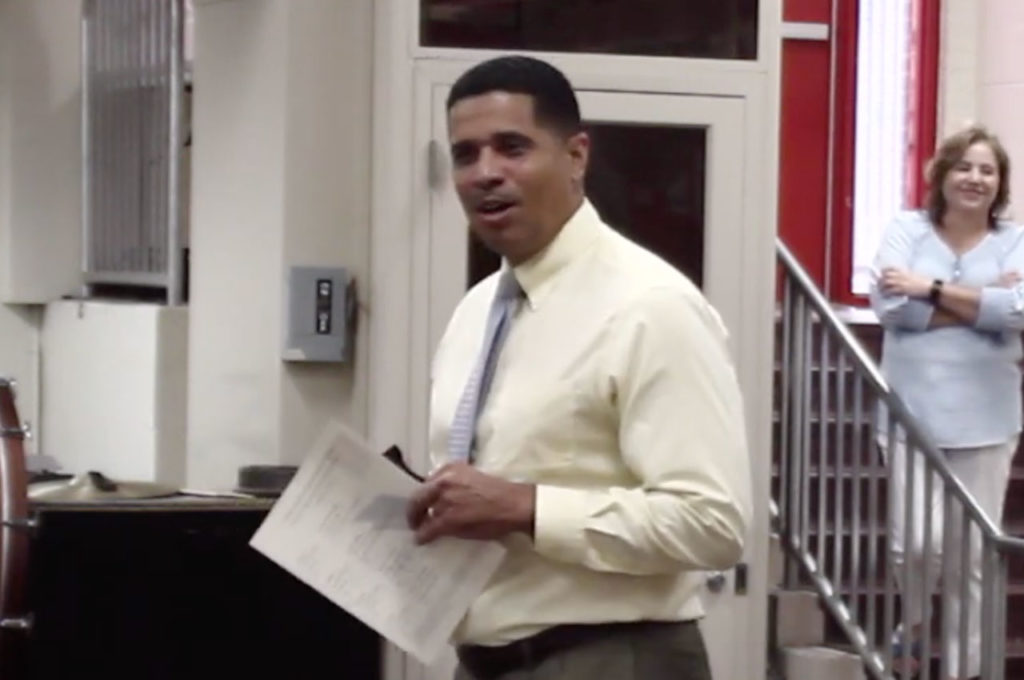 Commissioner Fountain was joined by Superintendent Marcus Chambers who said, "Knowing how hard each of our band directors and assistant band directors work each and every day for their students, this was nice to see."
"The band programs in Okaloosa County are not only programs that we are proud of, but they are a model for the state of Florida," continued Chambers. "Commissioner Fountain's generosity is yet another example of the support our community provides to our schools."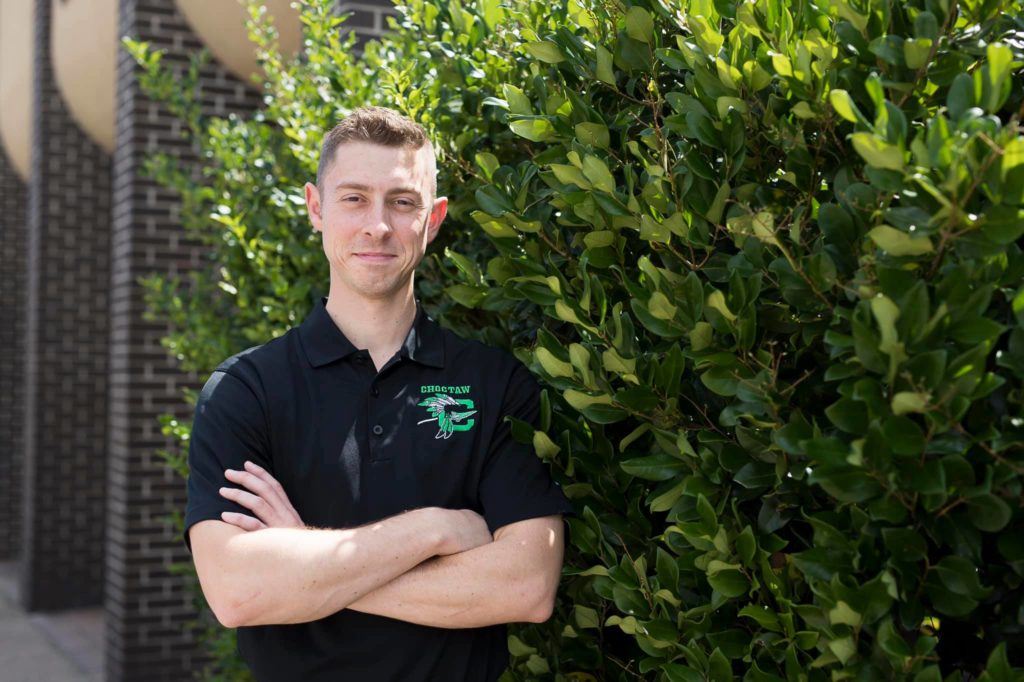 "As band directors in Okaloosa and Florida, we recognize the generosity and importance of this charitable donation from Commissioner Fountain in order to best serve the band students," said Choctawhatchee Band Director Brad Parks. "Unfortunately, over the last few decades, funding for music education has declined and it is encouraging to see that efforts continue to be made to support music education here in Okaloosa, both from our County Commissioner and Superintendent Chambers."
For Choctaw, this donation will go to help purchase music, instruments, equipment and repairs.
🎺 🎷🥁