Kathy Anderson, who owns Our Little Schoolhouse in Mary Esther, woke up the day after Thanksgiving to find the park behind her house tagged with graffiti.
Vesta Heights, located on Memorial Parkway, was tagged Thanksgiving night. According to Anderson, this is the second time the park (and her fence) has been tagged.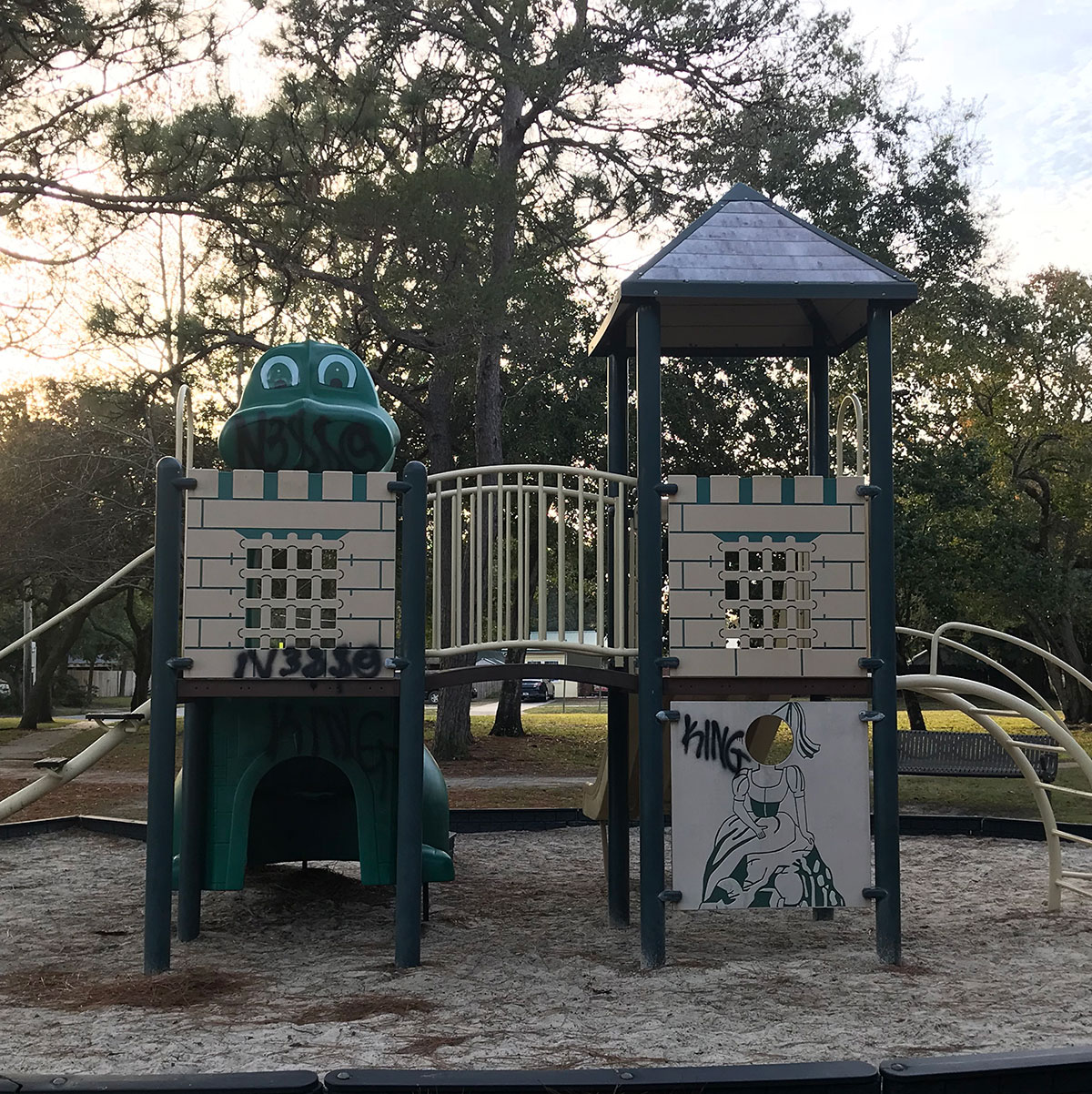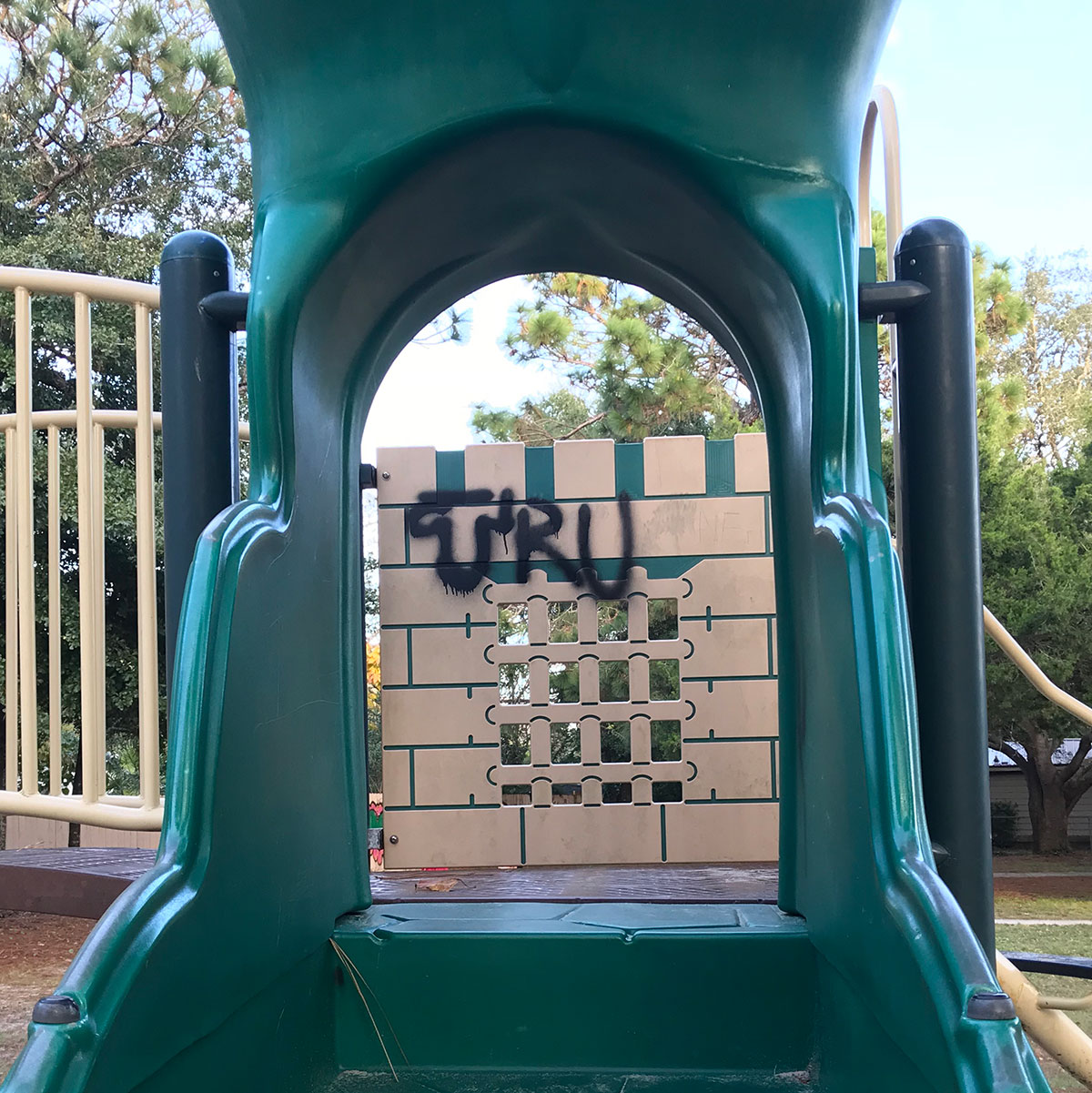 Frustrated, she went to her art studio in her backyard and grabbed some paint to try and cover up the graffiti. Not knowing what she was going to paint, she just started…
First was a flower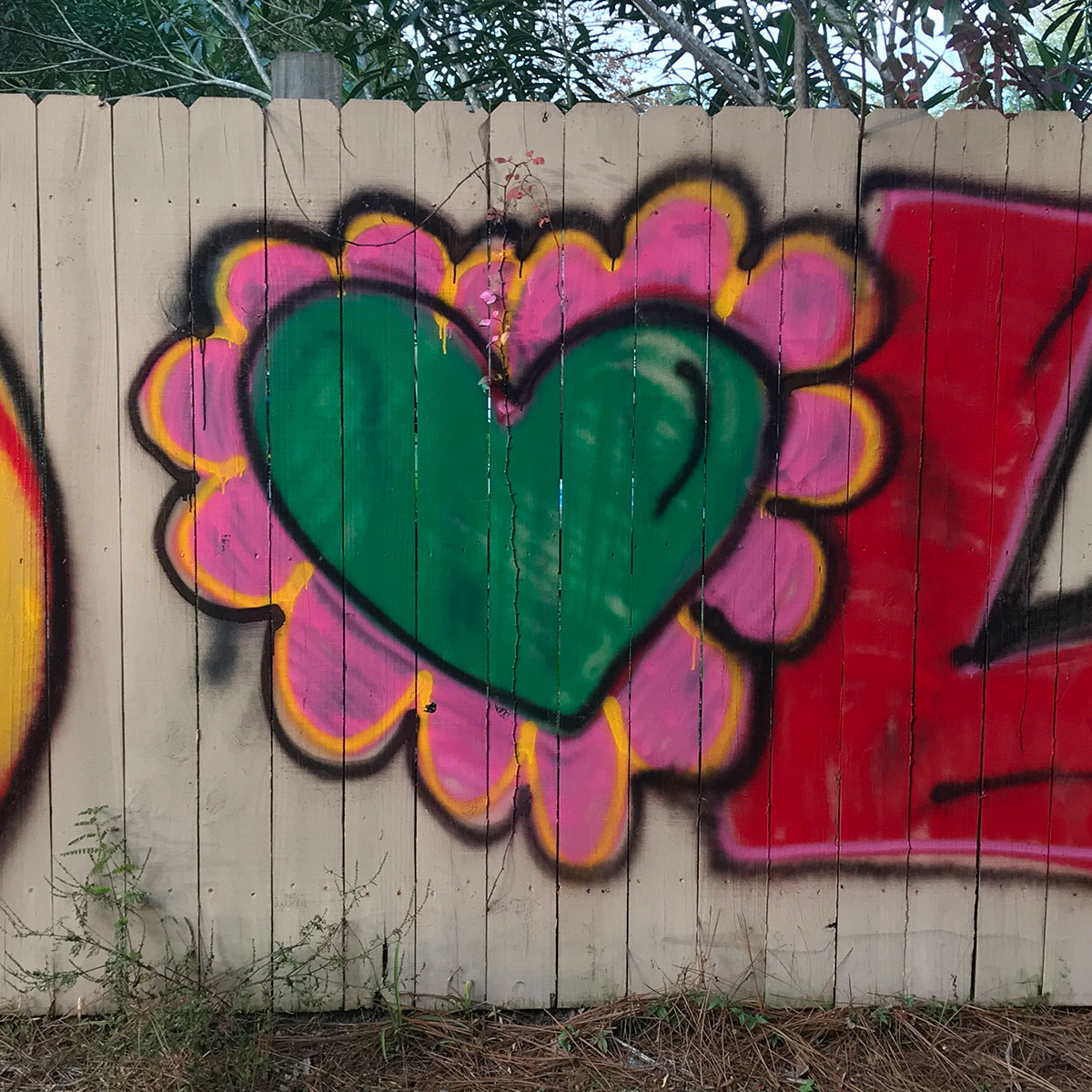 Next, she started painting a sun
However, as she started painting the sun, she changed her mind. Anderson, a lover of horror flicks, decided to draw some inspiration from the Saw Movies.
The sun became the symbol you see on the Jigsaw doll.
"I want to play a game with you."
Finish with love
After the flower and Jigsaw art was complete, Anderson wrote the words "Love you". When asked why, she replied that it was a much better message than what was tagged on the fence.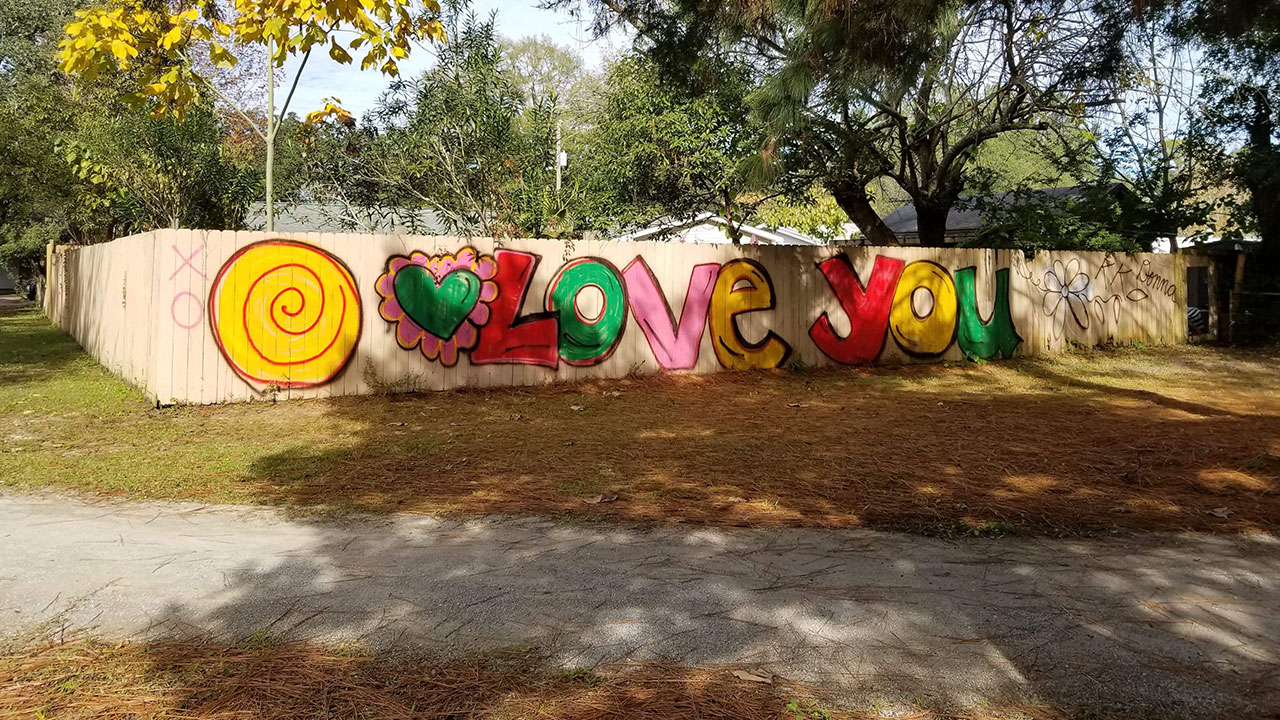 She then signed the artwork with her name and her sister's.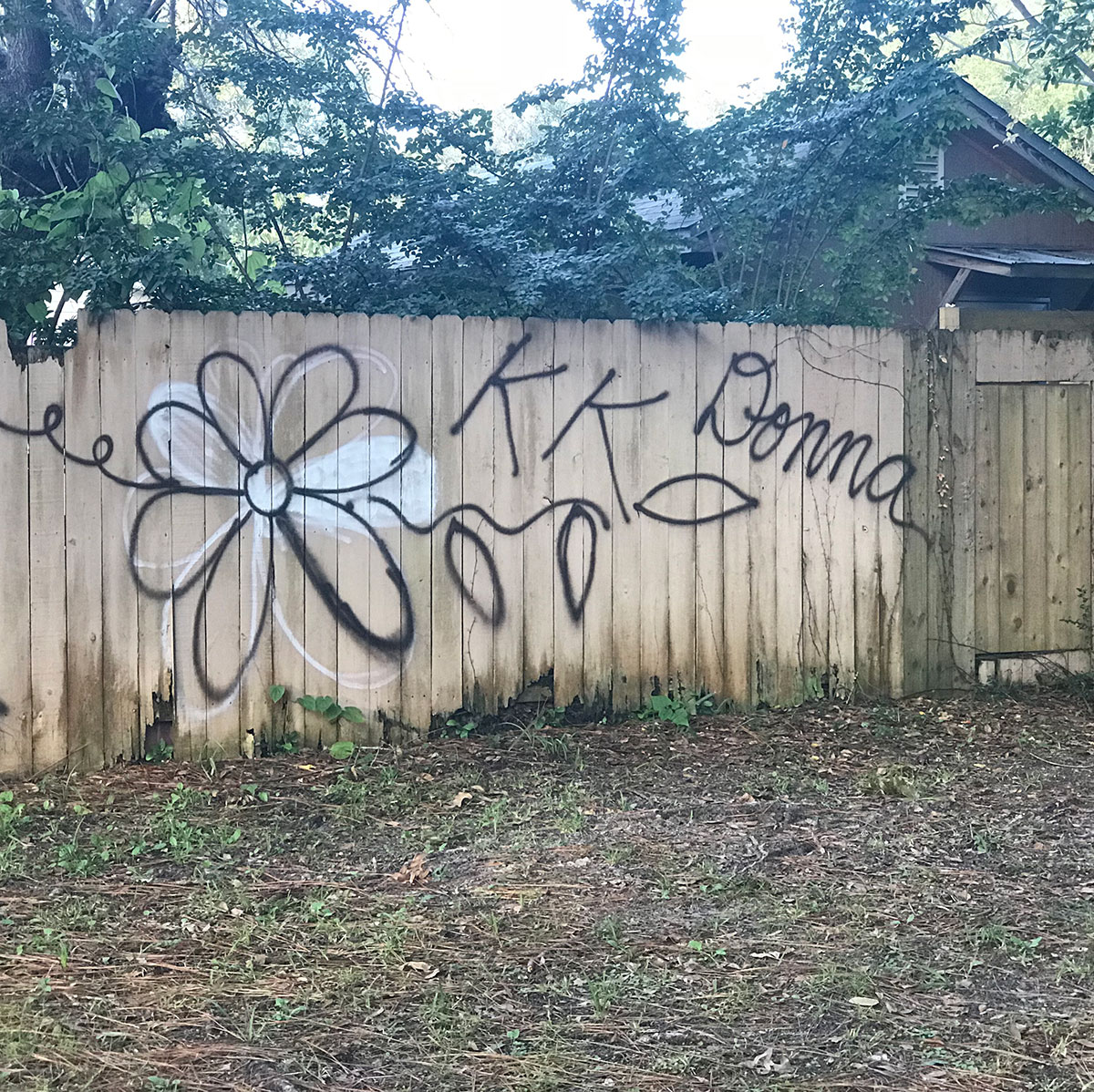 👏👏👏
Job well done, Kathy! We love the art you've added to the park!
If you're down at the park, do yourself a favor a take a pic with the new mural!