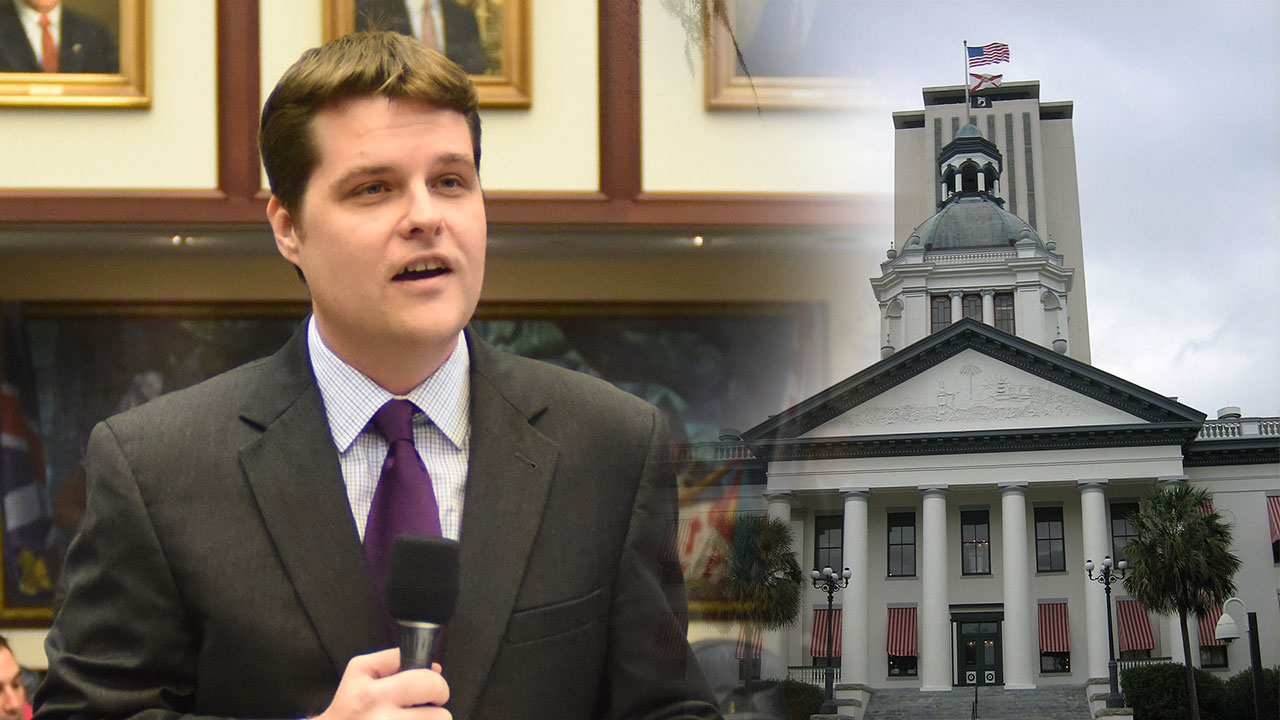 I'm giving all I have to block Obamacare expansion. Can you give a few bucks to help out? Chip in here: http://bit.ly/1Es3W4j

Posted by Representative Matt Gaetz on Tuesday, September 8, 2015
Matt Gaetz, who represents District 4 in the Florida House of Representatives and chairs the House Finance & Tax Committee, has unloaded a brand new video on Facebook solidifying his fight against ObamaCare.
On June 5, 2015, The Florida House of Representatives rejected a Medicaid expansion after a 6 hour debate with a vote of 72-41.
On Gaetz's website, he has a petition to stop the expansion in Florida along with this message:
Despite its massive failures and job-killing mandates, some politicians want to use ObamaCare to expand Medicaid in Florida. I'm ready to keep fighting but I need your support. Please sign the petition and join other conservatives who agree that Florida can't afford more ObamaCare.
Following the release of the video, a Facebook user then asked Matt this question:
"What exactly is your plan for repairing the healthcare system once we get away from ACA?"
Gaetz responded,
"End certificate of need, allow insurance across state lines and expand provider networks for starters. That will all increase competition and drive down cost."
Does Matt have a fighting chance or is this a fight for donations?
June's rejection of the plan, that reportedly would have covered 650,000 residents, is the third time it had been given the ol' thumbs down 👎.
Florida is one of 22 states that have refused to expand Medicaid under the Affordable Care Act.
According to the New York Times, the bill's failure means that its proponents will not have another chance to expand coverage until next year.