On Monday night, the Destin City Council unanimously approved the Major Development Order to build a new Chick-Fil-A at 1021 Highway 98 East. This will replace the existing Chick-Fil-A.
The location is currently the vacant Gulfview Plaza, which residents will note is only 3 parcels west of Chick-Fil-A's existing location on Highway 98.
It's no secret that the current Chick-Fil-A has some traffic issues, with cars regularly backing-up onto Highway 98 trying to get into the parking lot or drive-thru. It's an issue that the Destin City Council has heard from the public for quite some time, along with Whataburger traffic at the foot of the bridge.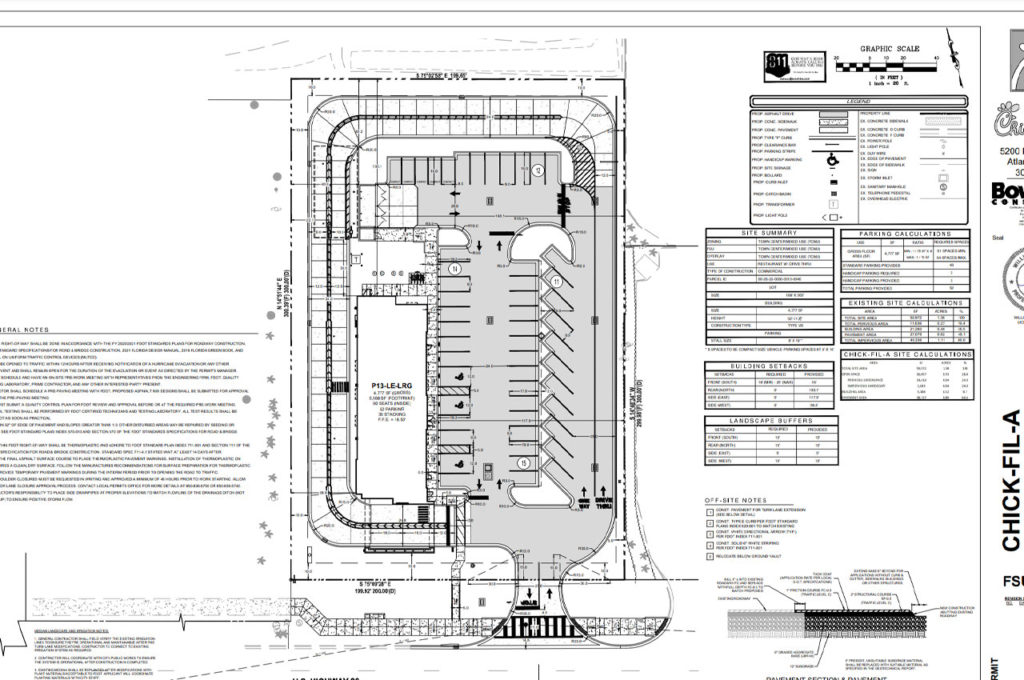 The new site plans include a new building, 52 parking spaces and a dedicated drive-thru lane (2 lanes) that will wrap around the entire 1.38 acres.
The 'stacking' of vehicles is the main problem at the existing location.
The new location will allow for the stacking of at least 36 vehicles, not including the ordering point.